There are so many wonderful themes and activities you can do with your child or class in the fall! I've put together a number of Montessori-inspired autumn units. My roundup posts contain lots of fabulous activities from around the blogosphere – both linked to in my post and on my theme-related Pinterest board.
It's become difficult to find all the fall posts I've published, even on my unit studies page. So, I'm going to share links to my Montessori-inspired fall activities posts here.
Montessori-Inspired Fall Posts and Pinterest Boards

Mixture of Fall Themes
Montessori-Inspired Fall Playdough Activities
Fall Activities with Water Beads
Free Fall Songs and Rhymes for Circle Time
Kids' Fall Activities Pinterest Board
Vegetable- and Garden-Harvest Activities
Free Montessori Botany Materials for a Gardening Unit
Montessori-Inspired Gardening Unit,
Montessori-Inspired Vegetable Unit
Shoots and Sprouts Activities + Free Printable from Montessori By Mom
Gardening/Botany Unit Study Pinterest Board
Apple Activities
Montessori-Inspired Apple Unit
Free Apple Printables and Montessori-Inspired Apple Activities
Apple Unit Study Pinterest Board
Autumn Leaf Activities
Montessori-Inspired Autumn Leaf Unit
Autumn Leaf Unit Study Pinterest Board
Squirrel and Nut Activities
Montessori-Inspired Squirrel and Nut Activities
Squirrel and Nut Activities Pinterest Board
Pumpkin Activities
Montessori-Inspired Pumpkin Unit
Pumpkin Unit Study Pinterest Board
Corn Activities
Corn Unit Study Pinterest Board
Halloween Activities
Montessori-Inspired Pumpkin Activities, Homeschool Halloween, Montessori-Inspired Pumpkin Unit, Montessori-Inspired Halloween Activities, Halloween Grace and Courtesy, Montessori-Inspired Friendly Ghost Activities, Montessori-Inspired Halloween Activities (2012), Montessori-Inspired Skeleton Activities, Free Spider Printables and Montessori-Inspired Spider Activities, 20 Pumpkin Phonics Activities, Kids' Halloween Activities Pinterest Board
Thanksgiving Activities
Montessori-Inspired Gratitude Activities, How to Help Your Child Feel Comfortable Greeting Relatives, Table Setting, How to Teach Your Child Table Manners for Holiday Gatherings, Homeschool Thanksgiving, Activity of the Week – Montessori Thanksgiving Noun Sorting Work, Montessori-Inspired Corn Unit, Montessori-Inspired Thanksgiving Activities, Kids in the Kitchen on Thanksgiving, Montessori-Inspired Thanksgiving Math Activities, Thanksgiving Grace and Courtesy, Montessori-Inspired Native American Unit, Free Turkey Printables and Montessori-Inspired Turkey Activities, Kids' Thanksgiving Activities Pinterest Board
Kids' Fall Activities Pinterest Board
If you follow me on Pinterest, you know that I have lots of unit studies boards and holiday boards. I recently started a Kids' Fall Activities Pinterest board for non-specific fall posts as well as links to each of my themed boards for fall. You'll find links to all those on my Kids' Fall Activities Pinterest Board.
You'll find many other links to unit studies in my "Should You Use Unit Studies?" post.
Are you doing any fall-themed unit studies this year?
Stock Photo at the top of this post by sborisov.
Montessori Monday Link-Up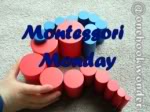 If you have some Montessori activity trays/lessons to share, please link up below. It's fine to link up a post from your archives – and you may link up anytime during the week! Your post may be any Montessori-inspired activity or idea. It doesn't need to be related to my Montessori Monday post.
Link up your exact post URL so that we can find your activity if we return to the linky at a later date (which I often do when I'm looking for activities for a roundup post). I publish the Montessori Monday post and linky at 6:00 a.m. EST each Monday and keep the linky open throughout the week.
Please place the Montessori Monday button (using the code from the right sidebar) in your post or put a link back to this post. Let's use Montessori Monday to gain inspiration/ideas and to encourage each other! If you would leave an encouraging comment on the post linked up ahead of you (along with any other posts you're drawn to), that would be awesome! Thanks for participating!
Notes: You'll find a Pinterest Pinning Party in our Living Montessori Now Community (featured on the welcome page). That's for any kid-related posts whether they're Montessori-inspired or not. Please feel free to add posts there as well! (If you join our Living Montessori Now Community, your blog feed (post excerpts) will show up on the Living Montessori Now Community Welcome Page if you add your blog link when you sign up. It's an easy way to get extra attention for your blog posts.)
If you have a giveaway on your blog, please add it to my Family-Friendly Giveaway Linky Page! If you enjoy entering giveaways, you'll always find some great giveaways there. Don't miss my giveaway sponsored by Positive Parenting Solutions of 3 copies of Amy McCready's new paperback book If I Have to Tell You One More Time…  The giveaway ends this Thursday at 10:01pm MST (open in the U.S. and Canada).
Also, if you've ever been linked to in one of my roundup posts, please feel free to grab the "Featured on" badge.



If this is your first time visiting Living Montessori Now, welcome! If you haven't already, please join us on our Living Montessori Now Facebook page where you'll find a Free Printable of the Day and lots of inspiration and ideas for parenting and teaching!
Linked to Tuesday Tots, The Mommy Club Resources and Solutions at Milk and Cuddles and Crystal & Co. , Enchanted Thursdays Blog Hop, The Weekly Kid's Co-op, Living Life Intentionally Linky Party, Preschool Corner, Saturday Show & Tell, Show-and-Share Saturday, The Sunday Showcase, Link & Learn, Discover and Explore: Fall