Updated for April 2014 (For a list with changing dates merged with the monthly list, see my

April 2014 Calendar Observances and Activities

.)
I love spring, so April is an especially fun month for me. Today, I'm sharing my calendar of April themed activities for kids. You'll find all my unit studies and holiday posts listed by themes in my "Should You Use Unit Studies?" post. Here you'll find lots of themes for April according to holiday or calendar observances.
You'll find more links for calendar observances in my "Enliven Your Homeschool with Some Calendar Fun" post. The post has links to resources for calendar observances for any level. I'm focusing here on April themes for preschoolers through early elementary, although I'm adding some calendar observances for pre-teens and teens.
Note: Be sure to click the images in my Memetales photo collage. You'll actually go to the post containing the image!
Monthly Observances for April

Monthly observances can be used for themed activities throughout the month or for one or two weeks during the month.
Deaf History Month (Mar 13-Apr 15)
Car Care Month
National Card and Letter Writing Month
Confederate History Month
National Financial Literacy Month
International Guitar Month
National Humor Month
Jazz Appreciation Month
Keep America Beautiful Month
National Kite Flying Month
Lawn and Garden Month
National Mathematics Education Month
Month of the Military Child
Month of the Young Child
National Pecan Month
Pet First Aid Awareness Month
National Poetry Month- Montessori-Inspired Poetry Activities
Prevention of Animal Cruelty Month
Records and Information Management Month
School Library Month – Montessori-Inspired Dr. Seuss Activities, Montessori-Inspired Eric Carle Activities, How to Help Your Child Treasure Books, Simple Tips for Organizing Your Homeschool Library, Montessori-Inspired Ideas for Enjoying Books with Your Child or Students, Montessori-Inspired Activities for the Tortoise and the Hare, Goodnight Moon Resources and Activities, Montessori-Inspired Activities for Mike Mulligan and His Steam Shovel, Free Mitten Printables and Montessori-Inspired Mitten Activities, Literature-Based Activities Pinterest Board
National Sexual Assault Awareness and Prevention Month – Discussing Difficult Topics with Kids: What's Worked for Me
National Soyfoods Month
Stress Awareness Month – Finding Balance Pinterest Board (for Parents), Stress-Free Kids Pinterest Board
World Habitat Awareness Month
National Youth Sports Safety Month
Spring Themes and Activities
Montessori-Inspired Spring Themes and Activities has lots of ideas for spring unit studies.
April Calendar Observances with Changing Dates
April Dates that Can Be Used for Themed Activities
Calendar observances are great for mini units or even units that might last the whole month.
April 1: April Fools Day – April Fools' Day Pinterest Board
April 1: International Fun at Work Day
April 1: One Cent Day
April 2: Author Hans Christian Anderson Born, 1805 (For a thorough children's author birthday calendar, see the right sidebar of Happy Birthday Author)
April 2: International Children's Book Day – How to Help Your Child Treasure Books, Montessori-Inspired Ideas for Enjoying Books with Your Child or Students, Montessori-Inspired Language Activities
April 2: National Peanut Butter and Jelly Day
April 2: Reconciliation Day
April 3: First Documented Ice Cream Sundae Made, 1892
April 3: Find a Rainbow Day – Montessori-Inspired Rainbow Activities, Montessori Color Mixing Activities – Rainbows of Color, Rainbow Unit Study Pinterest Board
April 3: Tweed Day
April 3: Pony Express established, 1860
April 4: First U.S. flag approved, 1818
April 4: Walk Around Things Day
April 4: School Librarian Day
April 5: National Read a Road Map Day - DIY Cosmic Nesting Boxes, Map Towers, and "Me on the Map" Activities
April 5: Educator Booker T. Washington Born, 1856
April 6: North Pole Discovered, 1898 – Montessori-Inspired Arctic and Antarctic Unit, Kids' Winter Activities Pinterest Board
April 6: U.S. entered World War I, 1917
April 7: No Housework Day
April 7: World Health Day, established 1948
April 8: Zoo Lover's Day – Montessori-Inspired Zoo Animal Unit, Montessori-Inspired Zoo Animal Unit (2012), Zoo Animal Unit Study Pinterest Board
April 8: All Is Ours Day
April 8: Draw a Picture of a Bird Day – Montessori-Inspired Bird Unit, Montessori-Inspired Life Cycle Activities, Bird Unit Study Pinterest Board
April 9: Name Yourself Day
April 9: Robert E. Lee surrendered to Ulysses S. Grant, 1865
April 9: Winston Churchill Day
April 9: Golfer's Day
April 10: Encourage a Young Writer Day
April 10: National Farm Animals Day – Montessori Grammar Farm,Montessori-Inspired Corn Unit, Montessori-Inspired Farm Unit, Safari Ltd. Farm TOOBS and Keys, Free Farm Printables and Montessori-Inspired Activities Using Farm Replicas and Printables, 40+ Farm Sensory Tubs, Inexpensive, Simple-to-Prepare Montessori Grammar Farm, Farm Unit Study Pinterest Board
April 10: National Sibling Day – How to Help Each of Your Children Feel Special, Preventing Choking in Babies and Toddlers with Older Siblings, Top 5 Ways to Reduce Sibling Rivalry
April 10: U.S. Patent System Established, 1790
April 11: President Johnson signs the Civil Rights Act, 1964
April 12: National Grilled Cheese Sandwich Day
April 13: 3rd President Thomas Jefferson born, 1743
April 14:Webster's Dictionary Published, 1828
April 14: Look up at the Sky Day
April 14: International Moment of Laughter Day
April 14: National Pecan Day
April 14: Reach as High as You Can Day
April 15: Titanic Remembrance Day (Titanic Struck an iceberg shortly before midnight on April 14. It sank at 2:20 AM on April 15.)
April 15: Income Tax Day
April 15: Rubber Eraser Day
April 15: Artist/Inventor Leonardo Da Vinci born, 1452 – Montessori-Inspired Art Appreciation, Art Appreciation and Creation for Kids, Kids' Art Appreciation Pinterest Board
April 16: National Librarian Day
April 16: National Stress Awareness Day – Finding Balance Pinterest Board (for Parents), Stress-Free Kids Pinterest Board
April 16: Aviator Wilbur Wright Born, 1867 – Montessori-Inspired Transportation Unit, Transportation Unit Study Pinterest Board
April 17: Blah, Blah, Blah Day
April 18: Paul Revere's Famous Ride, 1775
April 18: Great San Francisco Earthquake, 1906.
April 18: International Juggler's Day
April 19: Humorous Day
April 19: Revolutionary War began, 1775
April 20: Scientists Marie & Pierre Curie isolate radium, 1902
April 20: Volunteer Recognition Day
April 22: Earth Day, Established 1970- Free 3-Part Recycle Cards, Montessori-Inspired Earth Day Activities, Montessori-Inspired Activities for Earth Day Every Day, Montessori-Inspired Earth Day Activities (2012), and Montessori-Inspired Lorax Activities
April 22: National Jelly Bean Day
April 23: Home Run Day (Hank Aaron hits his first home run, 1954)
April 23: William Shakespeare Born, 1564
April 23: World Laboratory Day
April 24: Take Our Daughters and Sons to Work Day (4th Thursday of April) – Free Police Printables and Montessori-Inspired Police Activities, Community Helpers Activity Trays and Sensory Tubs, Free Fire Safety Printables and Montessori-Inspired Fire Safety Activities, Community Helpers Pinterest Board
April 25: Hubble Telescope launched, 1990
April 25: World Penguin Day – Montessori-Inspired Arctic and Antarctic Unit, Montessori-Inspired Continent Activities – Penguins of Antarctica, Kids' Winter Activities Pinterest Board
April 26: National Pretzel Day
April 26: Richter Scale Day (Seismologist Charles Richter born, 1900)
April 27: Tell a Story Day
April 28: 5th President James Monroe Born, 1758
April 28: International Astronomy Day – Astronaut Unit, Montessori-Inspired Astronomy Activities, Montessori-Inspired Star and Constellation Unit, Montessori-Inspired Moon Unit, Montessori-Inspired Solar System Activities and World Space Week Blog Hop, Astronomy Unit Study Pinterest Board
April 28: Great Poetry Reading Day – Montessori-Inspired Poetry Activities, Kids' Poetry Activities Pinterest Board
April 29: International Dance Day
April 30: National Honesty Day
April 30: Anniversary Louisiana Purchase completed, 1803
I'll add to this post as I publish new posts that fit in with April-themed observances.
Are you planning to use any themed activities in April?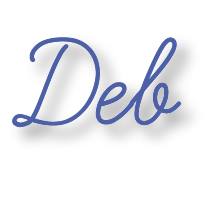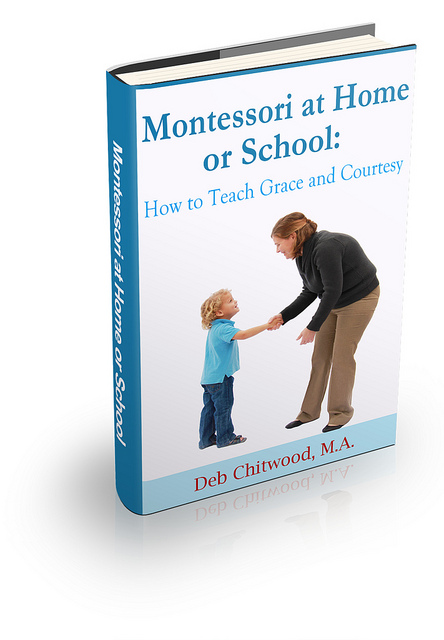 Learn more about Montessori at Home or School: How to Teach Grace and Courtesy!
If this is your first time visiting Living Montessori Now, welcome! If you haven't already, please join us on our Living Montessori Now Facebook page where you'll find a Free Printable of the Day and lots of inspiration and ideas for parenting and teaching! And please follow me on Pinterest (lots of Montessori-, holiday-, and theme-related boards), Twitter (blog posts by me and others along with the Parent/Teacher Daily and other interesting information), and Google+ (post updates and Montessori Community). You can find me on bloglovin' now, too. I'm also a Parenting Expert on Sulia. Thank you for following me there. And don't forget one of the best ways to follow me by signing up for my weekly newsletter in the right sidebar. You'll get two awesome freebies in the process!
May be linked to Afterschool Express, Thoughtful Spot, Tuesday Tots, The Mommy Club Resources and Solutions at Milk and Cuddles and Crystal & Co., Mom's Library, It's Playtime, The Weekly Kid's Co-op, Homeschool Link-up, Hearts for Home Blog Hop, Learn & Link, TGIF Linky Party, Preschool Corner, Ultimate Homeschool Pinterest Party, Sharing Saturday, Saturday Show & Tell, Share It Saturday, Show-and-Share Saturday, The Sunday Showcase, Link & Learn.