Here are some of my main posts with Montessori resources:
General Montessori Information
M is for Montessori
ABCs of Montessori
How Can Montessori Fit into Your Family?
How to Start Using Montessori at Home
Don't Be Afraid to Start Using Montessori at Home
Top 10 Montessori Principles for Natural Learning
Your Young Child's Amazing, Absorbent Mind
Encourage Your Child's Sensitive Periods
How to Help Your Preschooler Help Himself
Why is Analysis of Movement Important in Montessori Education?
How to Teach Your Preschooler Manners Using Montessori Principles
How to Teach Concepts and Vocabulary to Your Preschooler Using the Three-Period Lesson
In What Order Should You Introduce Letters to Your Preschooler?
DIY Beginning Montessori Phonics for Preschoolers
How to Prepare a Montessori Baby Room
How to Prepare a Toddler Montessori Environment at Home
How to Set Up a Montessori Space at Home
How to Set Up a Montessori Preschool Classroom at Home
How to Set Up a Montessori Homeschool Classroom
Setting a Montessori Homeschool Classroom Schedule
Montessori-Inspired Outdoor Environment
Starting a Montessori Playgroup or Montessori Homeschool Co-op
The Overwhelmed Mom's Guide to Montessori Homeschooling
Montessori Preschool and Elementary Homeschool Resources
Montessori Material Resources and Free Online Montessori Lessons

Free Montessori Materials Online
Where to Buy Montessori Materials
How to Make Your Own Montessori Materials
DIY Montessori Materials
(a list of all the DIY Montessori materials posts I've published)
Should You Use Unit Studies?
(includes links to all the unit studies posts I've published, which typically have ideas for lots of Montessori-inspired activities)
Products Page
with links to my sponsors and affiliate products (not all are Montessori, but all are companies and products I believe in)
Free Montessori Video Lessons
Free Printables for Montessori Homeschools and Preschools
Free Online Access to Comprehensive Montessori Scope and Sequence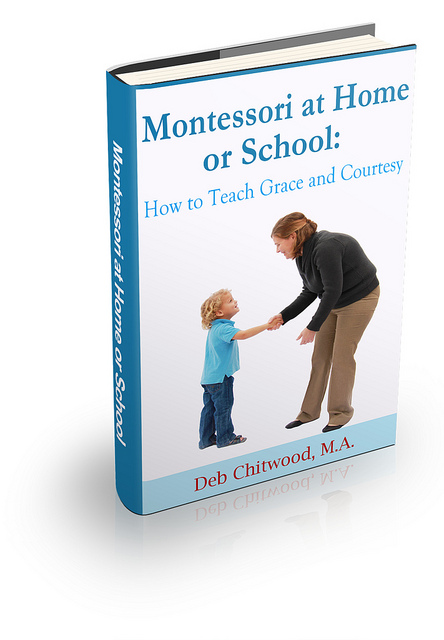 Montessori at Home or School: How to Teach Grace and Courtesy
(for teaching ages 2-12)
Elementary Montessori Resources
YouTube Resources
Living Montessori Now YouTube Channel
Free Montessori at Home Videos
Montessori Schools – Video Ideas and Inspiration