Friendship activities fit well with Montessori education, which emphasizes peace education and lessons in courtesy. They're especially helpful at the beginning of the school year but are great at any time. Of course, kindness/friendship activities are wonderful around Valentine's Day, but here I'm focusing on friendship activities for back to school or any season.
Today, I'm sharing a roundup of Montessori-inspired friendship activities for home or school from around the blogosphere.
Montessori Ideas on Friendship

"Are Children Allowed to Socialize in a Montessori Environment?"
Primary 3-6: What About Socialization? from Montessori for Everyone
Sharing, Turn Taking, and Fairness: A Montessori Perspective from Vibrant Wanderings
Why Does Montessori Have Mixed Age Group Classrooms? by Tiffany Cavegn from White Bear Montessori School
Montessori-Inspired Friendship Activities
Week 1 Lessons on Caring for Each Other from Just Montessori
Grace and Courtesy for a New School Year (my post)
Grace and Courtesy: Offering Help from Montessori Primary Guide
Friendship Flower Activities (with free printables) – my post about North American Montessori Center's 3-6 Montessori Homeschool Program
Introducing and Cultivating Peace in Our Homes and Classrooms from Simply Montesori
Montessori-Inspired Peace Education Activities (my roundup post)
"Capturing Ordinary Days: Socialization in the Primary Setting" from Montessori Guide
Focusing On Desired Behavior: Friendship as a Theme for the Montessori Classroom from North American Montessori Center
Create a Friendship Corner to Improve Your Child's Sharing Skills from Confessions of a Montessori Mom Blog
Friendship Tree, Acting Out Poetry with a Friend, and Making Greeting Cards (photo) from To the Lesson!
Friendship Theme from Stay at Home Educator
Making a Simple Friendship Bracelet from American Montessori Consulting (AMC) Montessori Summer Hands-On Newsletter, Part 6
Friendship Bracelets from On The Shelf: A Picture Diary of Montessori Work In Our Classroom
Making Friendship Bracelets in Preschool from Teach Preschool
How to Make Easy Friendship Bracelets from Nurture Store
Simple Friendship Bracelet from Toddler Approved
Friendship Bracelets from A Mom with a Lesson Plan
Friendship Bracelet Braiding Disk from Almost Unschoolers
Wool bracelets – Simple Kumihimo style (friendship bracelet braiding disk tutorial) from My Kid Craft
Beach Friendship Bracelets from Little Wonders' Days
Modern DIY Bracelets (a roundup of friendship bracelet tutorials for elementary age through teens) from Modern Parents Messy Kids
Montessori Back to School Lesson Plans (The Friendship Tree and the Getting to Know You Exercises) from Montessori21stCentury's Weblog
Amish Friendship Bread: A Lesson in Patience from Montessori Messy
Making Friendship Bread and Sharing with Friends from A Mom with a Lesson Plan
Teaching Kids Life Skills: Being a Good Friend by Kristina from Toddler Approved at Kids Activities Blog
Do you have favorite activities to encourage friendship in your children and/or students?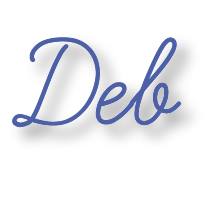 ***
This post was written for inclusion in the monthly Carnival of Natural Parenting hosted by Code Name: Mama and Hobo Mama. This month our participants have shared stories and wisdom about friends.
Visit Code Name: Mama and Hobo Mama to find out how you can participate in the next Carnival of Natural Parenting!
Please take time to read the submissions by the other carnival participants: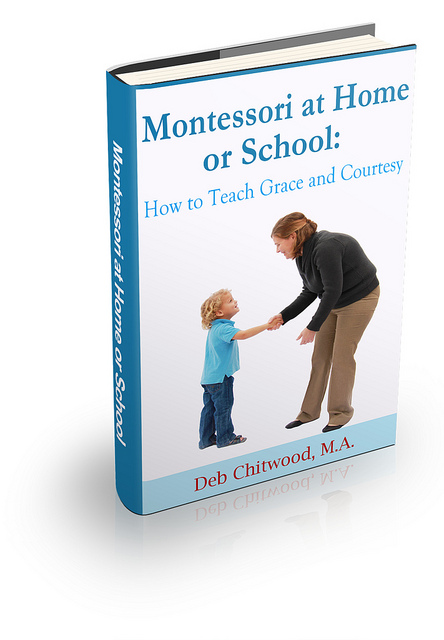 Learn more about Montessori at Home or School: How to Teach Grace and Courtesy!
If this is your first time visiting Living Montessori Now, welcome! If you haven't already, please join us on our Living Montessori Now Facebook page where you'll find a Free Printable of the Day and lots of inspiration and ideas for parenting and teaching! And please follow me on Pinterest (lots of Montessori-, holiday-, and theme-related boards), Twitter (blog posts by me and others along with the Parent/Teacher Daily and other interesting information), and Google+ (post updates and Montessori Community). You can find me on bloglovin' now, too. I'm also a Parenting Expert on Sulia. Thank you for following me there. And don't forget one of the best ways to follow me by signing up for my weekly newsletter in the right sidebar. You'll get two awesome freebies in the process!
May be linked to Afterschool Express, Thoughtful Spot, Tuesday Tots, The Mommy Club Resources and Solutions, Mom's Library, The Natural Homeschool's Linky Party, The Weekly Kid's Co-op, Homeschool Link-up, Learn & Link, TGIF Linky Party, Preschool Corner, Ultimate Homeschool Pinterest Party, Sharing Saturday, Saturday Show & Tell, Share It Saturday, Show-and-Share Saturday, The Sunday Showcase, Link & Learn.