During the Christmas season, many of my family's activities were related to the Nativity. We even read the story of the Nativity before opening presents (and still do). In my "Homeschool Christmas" post, I tell more about our family's traditions.
Today, I want to share some Montessori-inspired Nativity activities. I've often focused on the Montessori-based religious education activities of Catechesis of the Good Shepherd and Godly Play. Today, I'll share a post of Godly Play Advent activities along with other Montessori-inspired activities for hands-on ways to enrich children's understanding of the Nativity.
Montessori-Inspired Nativity Activities

I have a post on "How to Use Godly Play at Home during Advent."
The Imagination Tree has Nativity scene small world play.
Sun Hats and Wellie Boots has Nativity small world play: Bethlehem and other hands-on Nativity activities.
Montessori MOMents has a Montessori Nativity tray.
The Fairy and the Frog has a sensory Nativity story box and a post on how to make Fimo Nativity characters.
Happy Hooligans has a Nativity sensory bin.
Along with lots of Godly Play Advent activities, Explore and Express has an Advent nature table.
Mama to 4 Blessings has a number of hands-on Nativity crafts and activities, including a Nativity sensory box.
Catholic Icing has a Nativity sensory bin.
Making Boys Men has Nativity peg dolls made from wooden clothespins that could be used for activities similar to Godly Play.
Training Happy Hearts has "A Literature-Rich Advent Alphabet of Faith, Others, then Selves (Free Printable), including ideas for Montessori, workboxing, sensory, motor skills and traditional activities."
Katherine Maries has lots of ideas for hands-on Nativity activities.
My Montessori Journey has Christmas story bracelets.
Adventures in Mommydom has free printable poem to go with Christmas story bracelets.
Amazon Affiliate


Focus on the Nativity Blog Hop
Please check out the Nativity activities by these 27 other kid bloggers who are co-hosting the Focus on the Nativity Blog Hop!
The Imagination Tree Kindergarten & Preschool for Parents & Teachers My Nearest And Dearest Life At The Zoo Creative Connection for Kids This Reading Mama Adventures in Mommydom Train up A Child Rainy Day Mum 3 Dinosaurs Crafty Mom Share The Magic Of Play Sun Hats and Wellieboots The Fairy and The Frog Housing a Forest The Iowa Farmers Wife Preschool Book Club Craft To Art The Golden Gleam Here Come The Girls Mamas Like Me In Lieu Of Preschool Kids Creative Chaos My Small Potatoes Love Play And Learn Kids World Citizen Se7en
Do you have a kid-friendly post about any aspect of the Nativity story?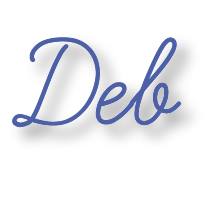 If this is your first time visiting Living Montessori Now, welcome! If you haven't already, please join us on our Living Montessori Now Facebook page where you'll find a Free Printable of the Day and lots of inspiration and ideas for parenting and teaching!

Linked to Tuesday Tots, Tactile Tuesday, Do Your Thing Link Party, The Mommy Club Resources and Solutions at Milk and Cuddles and Crystal & Co. , Enchanted Thursdays Blog Hop, The Weekly Kid's Co-op, Living Life Intentionally Linky Party, Preschool Corner, Sharing Saturday, Saturday Show & Tell, Show-and-Share Saturday, The Sunday Showcase, Link & Learn, Afterschool Express, December Holiday Blog Hop at PreK + K Sharing, Counting Down to Christmas – Nativity, Exploring Advent and Christmas Link-Up, Montessori Moms Holiday Hop, and All Year Round Blog Carnival: Winter.