Do you wonder what to do with your toddler when your older children are having fun with their Little Passports activities? I don't have older grandchildren, but I've tried to include my toddler granddaughter, Zoey, in activities for Little Passports packages that I've reviewed as a Little Passports Ambassador.
I've included Zoey in activities with the World edition and the Early Explorers edition, although I don't have direct experience with the USA edition. The Early Explorers edition will be the easiest to adapt for a toddler, but that doesn't need to be the only edition to use with multiple ages.
Disclosure: This post contains affiliate links (at no cost to you).
Whether you're a homeschooler or simply want your toddler to feel a part of the Little Passports fun, here are some ways you can include your toddler:
1. Give your toddler a chance to use the Little Passports suitcase.
I was reviewing the first Early Explorers package when my granddaughter was 12 months old. She loved simply carrying the suitcase around. She also enjoyed opening and closing it and putting her stuffed animals in it. Those seem like very simple activities, but they work on some important skills for young toddlers.
2. Use the Little Passports map with stuffed animals, Schleich animals, or Safari Ltd. animals.
The size of animals will depend on the age of your toddler and whether he or she is past the mouthing stage. Toddlers absolutely love the miniature Safari Ltd. animals, but the miniature TOOB animals aren't safe for toddlers who still mouth objects. Stuffed animals and Schleich animals can work for any age of toddler. My granddaughter enjoys using Beanie Babies with the Early Explorers world map.
3. Provide a road map with small vehicles.
For my England activities, I printed out an England road map to use with small vehicles. That's an activity that would be fun for many toddlers while giving them an introduction to the shape of the country. Again, choose the size of map and vehicle according to the age of your toddler.
4. Prepare a special tray with any souvenirs that are appropriate for a toddler.
Often you'll find a souvenir or activity in the Little Passports package that can be adapted for a toddler. Two of my favorite souvenirs for toddlers from the year-1 World edition were the amethyst from the Brazil package and stuffed Bengal tiger from the India package.
I recently prepared a nature tray with the amethyst.
When my granddaughter was a baby, she had fun playing with the tiger. For any baby or toddler, you could include a photograph of a real animal in an activity basket or tray.
For an older toddler, you could include a phonics activity with a sandpaper letter or other tactile letter while introducing the beginning sound of the animal's or object's name. (Note: You can buy or make sandpaper letters with the resources in my "Inexpensive and DIY Sandpaper Letters" post.)
The World Sing-Along CD was a favorite of the first three Early Explorers packages. My granddaughter played our at-home rhythm instruments along with the music and did a lot of dancing to the CD.
5. Make a photo book for your toddler.
This is especially good for toddlers who are book lovers. You can make a photo book or have one of your older children make a photo book for your toddler. Each of the countries in the World edition has a country tour and photo pages in the online "Boarding Zone."
You could use a ring binder to prepare a photo book of laminated pages (good for a young toddler) or have a tray for your older child to staple together the pages for an older toddler.
The photo book with ring binder was one I found through Google, printed out, and laminated. There are many options for making photo books to go with your Little Passports packages.
Just be creative in finding ways to include your toddler. Not only will it make lessons with your older children easier, but you'll help your toddler develop a love of geography.
More about Little Passports
See all my Little Passports posts with lots of Montessori-inspired activities here: Montessori-Inspired Little Passports Global Adventure.
You can subscribe at Little Passports.
You can see a bit different version of my post today at the Little Passports blog. Be sure to check out the Little Passports blog while you're there! You'll find lots of fun ideas for exploring geography and adding to your Little Passports activities!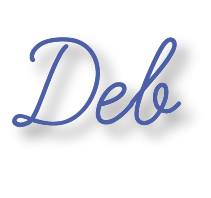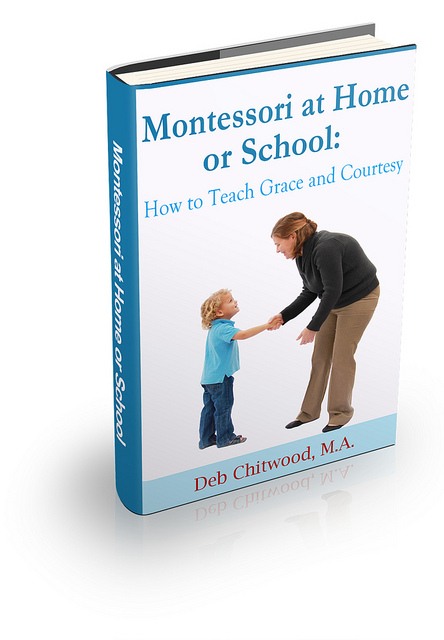 Learn more about my eBook Montessori at Home or School: How to Teach Grace and Courtesy! I'm also one of the coauthors of the book Learn with Play – 150+ Activities for Year-round Fun & Learning!
Photo Credit: Image at top of post by
habun
If this is your first time visiting Living Montessori Now, welcome! If you haven't already, please join us on our
Living Montessori Now Facebook page
where you'll find a Free Printable of the Day and lots of inspiration and ideas for parenting and teaching! And please follow me on 
Pinterest
 (lots of Montessori-, holiday-, and theme-related boards),
Twitter
(blog posts by me and others along with the 
Parent/Teacher Daily
and other interesting information), and
Google+
 (post updates and Montessori Community). You can find me on 
bloglovin'
,
Instagram
, and 
YouTube
now, too. And don't forget one of the best ways to follow me by signing up for my weekly newsletter in the right sidebar. You'll get two awesome freebies in the process!
May be linked to
Afterschool
Express
,
Thoughtful Spot
,
Hip Homeschool Hop
, 
The Mommy Club Resources and Solutions
,
Mom's Library
,
A Little Bird Told Me Linky Party
,
Learn and Play
, 
TGIF Linky Party
,
Preschool Corner
,
Sharing Saturday
,
Tot School Gathering Place
.