Welcome to Living Montessori Now! My name is Deb Chitwood. My husband of 46 years, Terry, and I live in San Diego, California. This is my main blog, and I have another blog at Bits of Positivity.
The Facts
First the basic facts: I have my Montessori certification for teaching children ages 2½-5 through the St. Nicholas Training Centre in London, now called Montessori Centre International. I've also completed an online course through Karen Tyler of Worldwide Montessori Online to refresh my Montessori training. My bachelor's degree from Antioch University is in Liberal Studies with my concentration in Montessori Elementary and Early Childhood Education.
Through Minnesota Catechists, I was trained in a Montessori-based religious-education program called Catechesis of the Good Shepherd. That training was for ages 3-6 and 6-9. I've also trained in Godly Play, another Montessori-based religious education program. Finally, I received my MA in Early Childhood Studies from Sheffield Hallam University in Sheffield, England, with my degree work and dissertation largely focused on Montessori education. I am also the author of a 1983 children's book, The Magic Ring, and an eBook called Montessori at Home or School: How to Teach Grace and Courtesy.
My Montessori Teaching Experience
I am an eclectic Montessorian. I have enjoyed working with teachers trained through Association Montessori Internationale (AMI) to American Montessori Society (AMS) to National Center for Montessori Education (NCME).
I began my Montessori teaching experience by setting up a Montessori-oriented classroom in a day care center in Vermillion, South Dakota, before working in Montessori schools in Iowa and Arizona. I started, owned and operated a Montessori school in Sioux Falls, South Dakota. I was later a Christian Education Director and founder of a Catechesis of the Good Shepherd program in an Episcopal church.
My Children and Grandchildren
I homeschooled my two children, Will and Chrissy, using Montessori methods extensively in their younger years and in principle in their later years. They are now adults, 36, and 31, both with bachelor's degrees of their own. Will is happily married (to Chea) and owner of a DJ Company in San Diego, California. In November 2013, Will became a new dad (and I became a first-time grandma) with Zoey! In December 2017, Will and Chea had their second daughter (and I had my second grandchild), Sophia! Chrissy is happily married (to Tom) and a fashion and lifestyle blogger who also lives in San Diego. Chrissy and Tom now have a son, Caleb, born in March 2018!
Living Montessori Now
Now I'm finding Montessori relevant to many areas in life. Through this blog, I write about using Montessori principles and methods in Montessori schools, traditional classrooms, homeschools, parenting, and life in general.
November 2020 Photo by BE Studios.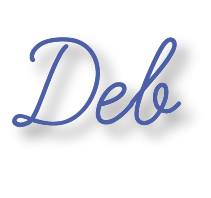 If this is your first time visiting Living Montessori Now, welcome! If you haven't already, please join us on our Living Montessori Now Facebook page where you'll find a Free Printable of the Day and lots of inspiration and ideas for parenting and teaching! And please follow me on Pinterest (lots of Montessori-, holiday-, and theme-related boards) and Instagram. You can find me on bloglovin' and Twitter, too.
You'll find Living Montessori Now on YouTube, too. There, my daughter, Chrissy, and granddaughter, Zoey, show many activities from Living Montessori Now, and Chrissy explains how they're prepared and introduced. They've been joined now by my youngest grandchildren, Sophia and Caleb!
And don't forget one of the best ways to follow me by signing up for my weekly newsletter. You'll get some awesome freebies in the process!
Please join me in Living Montessori Now!