If you're looking for high-interest ways to introduce a variety of concepts, don't forget alligators and crocodiles. Alligators and crocodiles are fascinating for most children. My 3½-year-old granddaughter, Zoey, and I have been having so much fun with our alligator theme. I adore books, so I want to share some of my (and Zoey's) favorite alligator and crocodile books for kids.
Just choose books based on your child's age and what you think will engage your child's interest. I like Amazon's "Look Inside the Book" feature as a way of getting a good idea of the book's writing and photographs or illustrations before buying.
Many of the nonfiction books are Montessori-friendly books with photos or realistic illustrations. The fiction books about alligators and crocodiles don't tend to be Montessori-style books. Montessori-style books don't have talking animals or a lot of fantasy. Fiction books about alligators and crocodiles almost always have talking animals and unrealistic situations. They're lots of fun, though, and I love sharing them with children who understand the difference between fantasy and reality.
Disclosure: This post contains affiliate links (at no cost to you).
Books for a Crocodilian Unit
For our crocodilian unit, we have books about alligators, crocodiles, caimans, and gharials, although most of the books are about alligators and crocodiles. I also include general animal books and reptile books for a broader overview of crocodilians as both animals and reptiles.
View this post on Instagram
Crocodilian Books (or General Reference Books with Good Information About Crocodilians) We're Using

Note: This book display doesn't fit all our crocodilian books. See recommendations below for some others!
Top Shelf of Forward -Facing Display:
2nd Shelf:
3rd Shelf:
4th Shelf:
Bottom Shelf
Some Alligator and Crocodile Brief Book Reviews
Alligators and Crocodiles by Laura Marsh is a National Geographic children's book. We try to get these for any themes we can because of their beautiful photos and easily understandable information. National Geographic children's books are fabulous Montessori-friendly books. Because it's a level 2 reader, it has lots of information, but it's still interesting to young children.
Who Lives in an Alligator Hole? by Anne Rockwell is an easily understandable book that teaches about alligators as a "keystone species." Not many people know that without the alligator, many species would become extinct. (A Montessori-friendly book recommended for ages 4-8.)
I love Alligators and Crocodiles by Gail Gibbons
. It just has so much information about alligators and crocodiles in an easy-to-understand form. This Montessori-friendly book is recommended for ages 5-8.
View this post on Instagram
We love Actual Size by Steve Jenkins! We also love Life-Size Zoo and More Life-Size Zoo (which also has a saltwater crocodile) by Teruyuki Komiya!
Ruth Heller's How to Hide a Crocodile is
a combination of fun facts and poetry about reptile camouflage. (Recommended for ages 4-8.) Many Ruth Heller books were homeschool favorites of ours. Now Zoey enjoys them. They're Montessori-friendly, illustrated books on a variety of topics.
Seymour Simon's Crocodiles & Alligators has much more text and is recommended for ages 6-10. It has gorgeous full-color photos as well. Of course, this is Montessori friendly.
Fans of the Magic School Bus will enjoy The Magic School Bus Gets Cold Feet by
Tracey West (Author), Art Ruiz (Illustrator). Be aware that this is based on the PBS television series, so it isn't written by Joanna Cole. Still, it's a fun introduction to reptiles and warm- and cold-blooded animals.

Counting Crocodiles by Judy Sierra isn't a Montessori-style book. It has lots of silliness and talking animals and is a fun counting and rhyming book for ages 4-7.
Gator Pie by Louise Mathews is out of print, but it's an amazingly fun book about fractions. It isn't about eating an alligator pie. It's about alligators dividing a pie into fractions. We bought this Children's Choice Book Club edition at a used book store when I homeschooled my kids. It's one of the books my kids asked me to keep for grandkids. Now Zoey loves it. It's obviously not a Montessori-style book … it's just silly fun that reinforces the concept of fractions for preschoolers through early elementary.

The Lady with the Alligator Purse is a classic silly song made into a fun picture book. Zoey thinks this book is hilarious! It's recommended for 4-7 years.
Again, this isn't a Montessori-style book … just a lot of silly fun.
There's an Alligator Under My Bed by Mercer Mayer isn't a Montessori-style book, but it's a fun way to help children get over a fear of the dark. (Recommended for ages 4-8.)
The Monkey and the Crocodile: A Jataka Tale from India by Paul Galdone is a retelling of a classic story for children ages 4-7. It's a fun story that can also be used in a unit on India. Of course, the talking animals wouldn't be in a Montessori-style book.
Hooray for Amanda & Her Alligator! is a book about friendship by the popular author and illustrator Mo Willems. This book about Amanda and her stuffed alligator has short, sweet stories for 4-8 year olds. (Note: Off the topic of alligators and crocodiles, don't miss the Mo Willems book Can I Play, Too? a hilarious and awesome book about friendship and inclusion.) Mo Willems books aren't Montessori-style books with their talking animals and silly concepts, but they're wonderful!
Who doesn't love Lyle the Crocodile?! This series was very well loved by my kids growing up. My kids asked me to keep the whole series for grandkids. The House on East 88th Street by Bernard Waber is the first book in this classic series about sweet Lyle, Lyle, Crocodile. This isn't a Montessori-style book, but it's awesome!
If You Ever Want to Bring an Alligator to School, Don't! by Elise Parsley is simply a very silly book that kids love. I think it's best for 4-8-year-old kids who attend a traditional school. Of course, it isn't a Montessori-style book.
Roald Dahl was one of my kids' favorite authors. The Enormous Crocodile is one of Dahl's shorter books so a good introduction to Roald Dahl. It's recommended for ages 7-10, which is probably a good age recommendation because younger children could be frightened by the thought of being eaten by the crocodile.
A fun book for kids who are ready for Roald Dahl! Note: There are so many fun Roald Dahl books (not just about crocodiles!) Check them out here.
Check out my other alligator printables, activities, and resources in my Montessori-inspired alligator unit with free printables and activities.
Check out our latest crocodilian unit in my free crocodilian printables and Montessori-inspired crocodilian activities.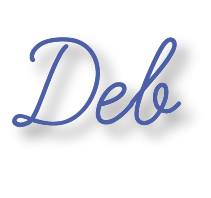 Learn more about my eBook Montessori at Home or School: How to. Teach Grace and Courtesy!
If this is your first time visiting Living Montessori Now, welcome! If you haven't already, please join us on our Living Montessori Now Facebook page where you'll find a Free Printable of the Day and lots of inspiration and ideas for parenting and teaching! And please follow me on Instagram, Pinterest (lots of Montessori-, holiday-, and theme-related boards), and YouTube. While you're here, please check out the Living Montessori Now shop.
And don't forget one of the best ways to follow me by signing up for my weekly newsletter. You'll receive some awesome freebies in the process!