It can be challenging to find the best books for a theme or unit study. Great children's books can bring a topic to life and give children a new appreciation for a subject.
My 2¾-year-old granddaughter, Zoey, and I have been studying ants. I had fun finding the best ant books. Zoey loved many of these books, but some of them are especially for older children.
Just choose books based on your child's age and what you think will engage your child's interest. I like Amazon's "Look Inside the Book" feature as a way of getting a good idea of the book's writing and photographs or illustrations before buying.
Disclosure: This post contains affiliate links (at no cost to you).
I love the TIME for Kids Science Scoops books. Like the other TIME for Kids Science Scoops books, Ants! They are hard workers! is a Montessori-friendly book with fabulous photographs. The book is recommended for ages 6-10 because it's designed for readers, but it's a nice book to read aloud to younger children.
I also love this National Geographic Kids book on Ants by Melissa Stewart. It's a Montessori-friendly book with beautiful photographs and fascinating facts. Because of the photographs, it's interesting enough that young preschoolers can enjoy it. Zoey listened to and enjoyed it all the way through at age 2¾. (Recommended for ages 4-6.)
Ants: Amazing Pictures & Fun Facts on Animals in Nature (Our Amazing World) by Kay de Silva is a Montessori-friendly book with many facts and beautiful photographs of ants. For young preschoolers, you'll typically want to share only as much information as your child is interested in. (Recommended for ages 5-8.)
Inside an Ant Colony (Rookie Read-About Science) is a good Montessori-friendly book for beginning readers who want to learn about ants. It has fascinating photographs and quite a few facts. Younger children will typically enjoy having the book read to them. (Recommended for ages 6 and up.)
Are You an Ant? (Backyard Books) by Judy Allen (Author), Tudor Humphries (Illustrator) uses realistic drawings rather than photographs. It's a Montessori-friendly book that has kids think about what it would be like to be an ant. It's an interesting approach to sharing ant facts. (Recommended for ages 5-8.)
Ant Cities, written and illustrated by Arthur Dorros, doesn't have beautiful illustrations, but it has a lot of good facts about ants. (Recommended for ages 5-9.)

The Magic School Bus Gets Ants in Its Pants: A Book about Ants is based on one of the episodes from the animated Magic School Bus TV series. The book isn't actually written by Joanna Cole. The Magic School Bus books based on the TV series aren't as fact-rich as the books that are written by Joanna Cole. Still, they do have some scientific information and are lots of fun for Magic School Bus fans. Obviously, the Magic School bus story is fantasy, so Montessori purists may not approve. (Recommended for ages 4-8.)

Insect (DK Eyewitness Books) is about more insects than ants, but it has stunning photographs and a good amount of information about ants. The DK Eyewitness Books are always highly informative but recommended for ages 8-12. That said, some children will love them and others will be distracted by the amount of information and photographs on each page.
One Hundred Hungry Ants by Elinor J. Pinczes, Illustrated by Bonnie MacKain
is a fun math book about division. It isn't a Montessori-style book because it has talking ants, but it's a very entertaining look at division. The only thing I didn't like was the little ant getting into trouble at the end. Zoey enjoyed the book. (Recommended for ages 4-7.)
Two Bad Ants by Chris Van Allsburg
is a book that my now-adult children loved and asked me to keep for grandkids. Now Zoey loves it, too. She often asks me to read it. The story is told from what the ants might be thinking. It's a fun story and shares a unique way of looking at things. Everything from grass to sugar crystals to someone's mouth drinking coffee is seen from the perspective of ants.
My kids loved Bill Peet books when they were growing up. The Ant and the Elephant is a fun story with a moral that my kids asked me to keep for grandkids. It's recommended for ages 4-7, which seems pretty accurate. It's a bit long for most younger children. Of course, it isn't considered a Montessori-style book because it has fantasy and talking animals.
Does your child (or students) have a favorite ant book?
Check out my other ant posts with free ant printables and Montessori-inspired ant activities!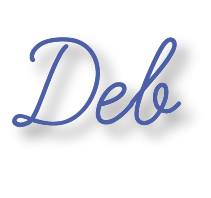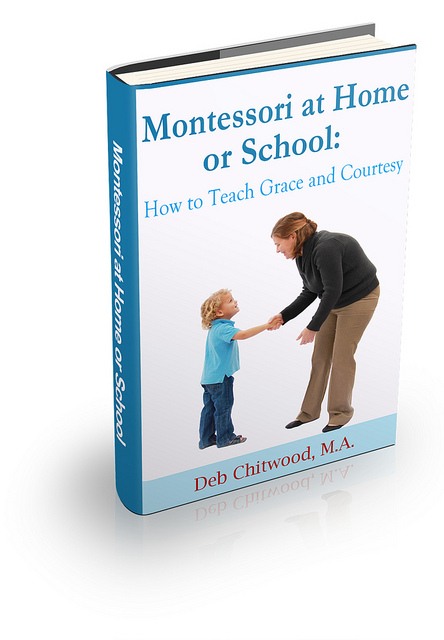 Learn more about my eBook Montessori at Home or School: How to. Teach Grace and Courtesy!
The Montessori at Home! eBook and Montessori at Home! eBook and Materials Bundle are AMAZING resources! You can learn more about them here. Buy them in the Living Montessori Now shop.
If this is your first time visiting Living Montessori Now, welcome! If you haven't already, please join us on our Living Montessori Now Facebook page where you'll find a Free Printable of the Day and lots of inspiration and ideas for parenting and teaching! And please follow me on Pinterest (lots of Montessori-, holiday-, and theme-related boards), Instagram, and YouTube. You can find me on bloglovin' and Twitter, too.
And don't forget one of the best ways to follow me by signing up for my weekly newsletter. You'll receive some awesome freebies in the process!