Since I'm a new grandma, I've been busy researching the latest baby and toddler toys … Montessori-friendly baby and toddler toys, of course!
Montessori-friendly toys allow for natural, open-ended learning. They are typically made of wood and other natural materials. (Note: There really is no such thing as a Montessori toy. These are simply toys that work well for families using Montessori principles at home.)
You won't find easily breakable, battery-operated toys here … just beautiful, natural toys that encourage happy play and optimal mind- and body development. These toys never become outdated … many of them are like my now-adult children's favorite toys as babies and toddlers.
Disclosure: This post contains affiliate links at no cost to you.
Following are some of my favorite picks for Montessori-friendly baby and toddler toys:
Bell Heirloom Rattle for ages infant – 1½
Rainbow Ring Clutching Toy for ages ½ – 1½
Green Ring Two-Stage Teether Toy for ages ½-1½
Taggies Colours Toss for ages 0-2
Classic Rainbow Skwish for ages 0-2
Melissa & Doug Wiggling Worm Wooden Toy for ages ½-2
Melissa & Doug Caterpillar Wooden Toy for ages ½-3
Baby Tree Blocks for ages ½-3
I like the Radio Flyer classic walker wagon for pre-walkers on up because of its front bumper to prevent nicks and scratches on the furniture, its stability for babies just learning to walk, and its classic design. (See the walker wagon in action: Meeting the Need for Movement in Crawling/Pre-Walking Babies.)
Classic Wooden Rocking Stacker for ages 1½ – 3
Montessori Object Permanence Box for ages ½-1½
Peacock Curves for ages 1-3
Classic Wooden Walk 'n' Roll for ages 1½ – 3½
Pound and Roll for ages 1½ – 3
Junior Ramp Racer for ages 18 months – 4 years
Of course, one of the best gifts for a baby (or adapted for a toddler) is a treasure basket. Check out my roundup posts: "How to Make a Treasure Basket for Your Baby" and "Themed Treasure Baskets for Babies."
Other Products for Babies and Toddlers that Help Create a Montessori-Friendly Environment
Wood Designs Acrylic Mirror from Wayfair (with included feet, the mirror can be used horizontally for babies and toddlers)
King's Brand 2-tier 30″ white bookcase. We assembled it without the legs. Even though it has two shelves rather than one,  it isn't too tall for a baby who can pull him- or herself to a standing position by the shelf. It's stable enough that it can't be pulled over. (See the shelf in use: Preparing a Montessori Baby-Toddler Space at Home.)
Baby/Toddler Hammered Flatware Set for ages ½ – 3
First Glass Set – 6 tiny restaurant-quality "glass" glasses – for ages 1-2½
I'm one of more-than-50 bloggers participating in the Ultimate Gift Guide roundup, a list of the Best Gifts for Kids: 50+ Gift Lists. The Ultimate Gift Guide roundup was organized by Bethany from No Twiddle Twaddle. Be sure to check out her post for links to all the gift lists! There's also a Gift Guides for Kids Pinterest Board.
Happy shopping! 🙂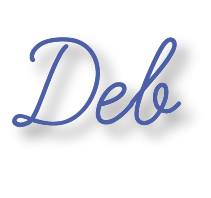 If this is your first time visiting Living Montessori Now, welcome! If you haven't already, please join us on our Living Montessori Now Facebook page where you'll find a Free Printable of the Day and lots of inspiration and ideas for parenting and teaching! And please follow me on Pinterest (lots of Montessori-, holiday-, and theme-related boards),  Twitter (blog posts by me and others along with the Parent/Teacher Daily and other interesting information), and  Google+ (post updates and Montessori Community). You can find me on bloglovin' now, too. I'm also a Parenting Expert on Sulia. Thank you for following me there. And don't forget one of the best ways to follow me by signing up for my weekly newsletter in the right sidebar. You'll get two awesome freebies in the process!
Linked with Discover and Explore: Gifts and Babies & Beyond Link-Up