My 10-month-old granddaughter LOVES bubbles. What baby or toddler doesn't?! So I'm always looking for new ways to have some fun with bubbles. Check out the post below to learn more about Artterro and the Artterro Deluxe Bubble Wand kit. And get the link for a fun giant bubble recipe!
Disclosure: I received a Deluxe Bubble Wand Kit to facilitate my review. I was not required to write a positive review. My opinions are honest and my own. This post contains some affiliate links (at no cost to you).
About Artterro
Artterro is an award-winning company with open-ended, artist-quality kits for creative kids, tweens and teens. Artterro sells
five $13 art journal kits
seven $22 kits: Creativity Kit, Needle Felting, Art Dolls, Wool Felt Jewelry, Bookmaking, Wire and Bead, and Wool Felt Bugs
three $29 kits: Canvas Book Kit, Deluxe Bubble Wands, and Collage Jewelry
You can find all the Artterro kits here (or on Amazon).
I chose the Deluxe Bubble Wands Kit, (also on Amazon) which gives a wonderful outdoor activity in the fall. As the weather gets cooler, the Bookmaking Kit and Needle Felting Kit are especially popular choices. All the kits make great gifts.
I love that Artterro offers high-quality, natural materials and is an ecologically minded company. You even get two bonus projects in every kit! You can turn the box into a mailbox, birdhouse or special treasure box. The inner tray is designed for framing your art.
A bit of information about Artterro from its About Page:
About Us

Who we are and why we created Artterro

We are Forrest Espinoza and Jennifer Conn, two artists and mothers from Madison, WI.

Years ago, we searched high and low for eco-friendly, creative art projects with beautiful materials, but they were nowhere to be found. We started Artterro because we believe everyone is born creative. Sometimes the pace of our modern lives keeps us from making time for art; that's where Artterro comes in! Our goal is to make it fun, easy and affordable for people to explore creativity with family and friends.

An Artterro Eco Art Kit is a collection of beautiful, natural materials and creative project ideas; each one offers a fun, engaging art experience that delights kids and grown-ups alike! Because we assemble them by hand with unique assortments of supplies, no two are alike.
You can keep up with Artterro by subscribing to the Artterro mailing list. You can also follow Artterro via Pinterest and Twitter. You'll find some fabulous art projects on the Artterro blog. You can even get optional giveaway entries for following Artterro (and Living Montessori Now) through various social media formats!
My Family's Experience with the Artterro Deluxe Bubble Wand Kit and Giant Bubbles
I don't have any tweens or teens, but my family had fun giving my 10-month-old granddaughter, Zoey, a special experience with regular-size and giant-size bubbles! The Artterro Deluxe Bubble Wands Kit is one that can be fun for a wide range of ages. Older kids could also enjoy making bubble wands to give as gifts to younger siblings.
First, my daughter, Christina, son-in-law, Tom, and daughter-in-law, Chea (Zoey's mom) assembled two giant bubble wands using the kit.
Even though I'm artistically challenged, I was able to easily make a regular-size bubble wand from the kit. (Note: We made our bubble wands as quick projects. You or your child could spend more time on them, making them as intricate as you wish.)
We used the regular-size bubble wand with a bubble recipe included in the kit. We used Happy Hooligans' giant bubble recipe to make giant bubbles. It's a great recipe!
My son, Will, was able to join Christina, Tom, and me at another time for some bubble fun with Zoey before Will left for his work as a skating coach.
It was a bit windy for giant bubbles, so Tom adapted one of the bubble wands to make it work better in windy conditions. He left a large opening for giant bubbles and made some smaller openings for other sizes of bubbles.
Needless to say, Zoey loved the bubbles! We now have handmade bubble wands that we can use for future fun with bubbles!
Your bubble wands can look completely different. Each kit contains:
High-quality copper wire in 3 gauges,
wooden wand sticks
wood, glass and shell beads
marbles
jig pattern
bubble recipe
instruction booklet
You Provide: Pliers or tweezers & nail clippers.
For an optional jig to help shape wand design, you provide nails, small piece of wood and a hammer. (You could use cookie cutters or a free-flowing design, too.)
Because the kits are designed to be open-ended, so you can make your creations as simple or as elaborate as you wish.
Now for the Giveaway:
The giveaway has ended. See right below the Rafflecopter form for the announcement of the giveaway winner.
What You Will Win: A lucky winner from the U.S. or Canada will win a $29 Deluxe Bubble Wand Kit and a $29 Canvas Bookmaking Kit from Artterro!
Who is Eligible:
This giveaway is open to anyone 18 and older in the U.S. or Canada. The first entry is mandatory. You must leave a blog post comment telling why you want to win (and be sure to click the green "ENTER" on the Rafflecopter form to let me know you left your blog post comment and to open up the optional entries)! After you've completed your mandatory entry, there are lots of optional entries. You have many chances to win! (Note: For the extra entries, you may count ways of following that you already do. For example, if you previously "liked" Living Montessori Now on Facebook, you may still count that for your "like" Living Montessori Now on Facebook entry!)
It's easy to enter giveaways with Rafflecopter! Just follow the directions to enter.If you still have questions about the Rafflecopter form, here's a 52-second video with quick directions for entering through Rafflecopter.

You must complete the Mandatory Entry to qualify for any additional entries. The giveaway closes 9:00pm PST on Friday, September 12. Best of luck!

(Note: If you have any problems with the Rafflecopter form, you can sign up on the Rafflecopter form at the Living Montessori Now Facebook page. Just be sure to leave your blog comment here! Both Rafflecopter forms are the same, so it doesn't matter which one you sign up on.)
a Rafflecopter giveaway

UPDATE:
It's Saturday morning, September 13. I really appreciated all your comments and the 1,711 entries! A winner has been selected using Random.org through Rafflecopter!
The winner of the $29 Deluxe Bubble Wand Kit and a $29 Canvas Bookmaking Kit from Artterro is Amy H!
I'm so happy for Amy! (Note: Amy, you have 48 hours to respond to my email, or a new winner will be chosen.)
The comment for Amy's mandatory entry (why she wanted to win) said:
"I would LOVE to have it for my lil boy! He LOVES bubbles. Thanks!"
CONGRATULATIONS, Amy!!! A HUGE THANK YOU to Artterro for sponsoring this great giveaway – and thank you to everyone who entered!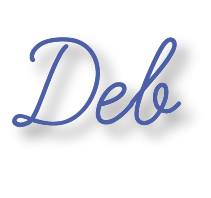 And, always, thanks so much to all my blog sponsors!
Montessori Print Shop
Montessori Compass
Montessori at Home
Spielgaben
Trillium Montessori
Montessori By Mom
KHT Montessori
Practical and Independent Little People
Alison's Montessori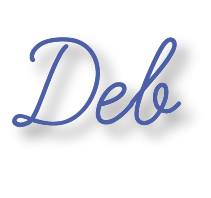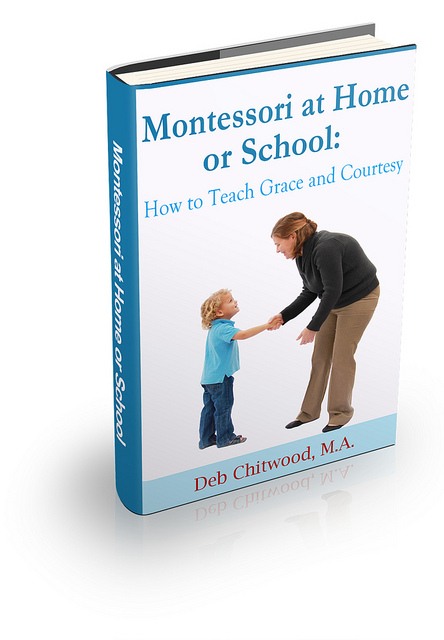 Learn more about Montessori at Home or School: How to Teach Grace and Courtesy!
If this is your first time visiting Living Montessori Now, welcome! If you haven't already, please join us on our Living Montessori Now Facebook page where you'll find a Free Printable of the Day and lots of inspiration and ideas for parenting and teaching! And please follow me on Pinterest (lots of Montessori-, holiday-, and theme-related boards), Twitter (blog posts by me and others along with the Parent/Teacher Daily and other interesting information), and Google+ (post updates and Montessori Community). You can find me on bloglovin' now, too. I'm also a Parenting Expert on Sulia. Thank you for following me there. And don't forget one of the best ways to follow me by signing up for my weekly newsletter in the right sidebar. You'll get two awesome freebies in the process!
May be linked to Afterschool Express, Thoughtful Spot, Tuesday Tots, The Mommy Club Resources and Solutions, Mom's Library, A Little Bird Told Me Linky Party, The Weekly Kid's Co-op, Homeschool Link-up, Learn & Link, TGIF Linky Party, Preschool Corner, Ultimate Homeschool Pinterest Party, Sharing Saturday, Share It Saturday, Show-and-Share Saturday, The Sunday Showcase, Link & Learn.

Giveaway linked with Contest Girl and Free Sweepstakes and Contests