Welcome to Christmas Around the World: Scotland! If you missed the first part of the series, be sure to check out the wonderful intro post and free eBook at 123 Homeschool 4 Me! You'll find a linky there, too, with all the other posts on this Christmas journey around the world!
Scotland: Part of the United Kingdom
Many people aren't aware that Scotland is one of four countries in the united country called the United Kingdom (UK) or Great Britain. The four countries of the UK are England, Scotland, Wales, and Northern Ireland.
If you'd like to introduce the geography of the United Kingdom and prepare a pin map of the four countries of the United Kingdom or of the United Kingdom in relation to the rest of Europe, you'll find ideas and directions in my post last summer about Montessori-inspired Olympic Opening Ceremony activities.
A Few Language Differences
I was lucky to have spent some time in Scotland when my daughter, Christina, competed for Great Britain in ice dance with her Scottish partner, Mark Hanretty. Christina and Mark trained in Sheffield, England, but both Christina and I were able to visit Scotland a number of times. For much of the information about Christmas in Scotland, I interviewed Mark to verify my impressions and get first-hand information. I always found the language differences between the Scottish and Americans fascinating. Even the general Christmas greeting is different. Although Americans say "Merry Christmas," Scottish (and English) typically say "Happy Christmas." I thought it was interesting that dinner in Scotland is called "tea" and dessert is called "pudding," even if it's cake, ice cream, or another dessert besides what Americans think of as pudding.
Christmas Cards in the United Kingdom
I noticed that people in the United Kingdom in general are more likely than Americans to give cards rather than gifts to friends and acquaintances. According to Mark, "We would give cards to all friends but only gifts to nearest and dearest." In honor of the UK and Scottish tradition of giving Christmas cards, you could prepare one or two Montessori-inspired Christmas card-marking trays. If you want to observe the Scottish Christmas, write "Happy Christmas" instead of "Merry Christmas."
The rick-rack tree cards would work well for a number of ages. With younger children, you might need to have each set of rick-rack strips together so your child can simply place the strips in order to glue on the folded cardstock card. I used a gem star from a hobby store for the star at the top. The rick rack card idea originally came from Martha Stewart, but I found it at Learning Ideas – Grades K-8.
The metal inset tree pin punching tray uses the Montessori triangle inset. If you don't have a set of metal insets, you can print out the triangle metal inset card from The Helpful Garden. I just used green glitter paper to give a holiday feel to my template. It's thick enough to work for most preschoolers, although some could need foam-board templates to trace the triangle shape for the tree.
You can buy punching materials from Montessori Services. Or you can use a 1/4″ thick felt pad, an old mouse pad, a carpet piece, or corkboard underneath the pin punching. I used gems from the hobby store for the tree decorations, although sequins would work well, too.
Christmas in Scotland
According to Mark, Christmas in Scotland has become fairly Americanized.
Most Scots celebrate Santa Claus and open presents on Christmas Day. Most Scots are Christian, but Mark said, "I think it's decreasingly popular to go to church on Christmas Day." My impression is that attending church services is more common in the United States than in Scotland or the UK in general.
The main Christmas meal varies quite a bit from the U.S. Mark said, "The main Christmas meal tends to be early afternoon around the time of the queens speech which is televised at 3pm every year."
When I asked about some of the main foods eaten at Christmas in Scotland, Mark said they're: "Very rich, stodgy foods! Turkey and stuffing is the most commonly eaten Christmas dinner. Pigs in blankets are a common side dish (sausages wrapped in bacon). Soup is also a very common Scottish favourite and the scotch broth is an old fashioned staple. There is a pudding called "cloutie dumpling". It is a rich fruit cake which is steamed for an hour or more. Often it is wrapped in a tea towel within a large pan of boiling water to bake. Occasionally coins of money are wrapped within baking paper and cooked within the pudding as good luck."
Boxing Day is celebrated on December 26, although it's "becoming a day celebrated for shopping. I think Americans celebrate Black Friday which I suspect is similar."
Hogmanay
I don't want to talk about Christmas in Scotland without talking about New Year's Eve, or Hogmanay. It used to be more popular than Christmas in Scotland, although Christmas has gained in popularity over the years.
Christina and I were lucky enough to attend the Hogmanay celebration with Mark and his Scottish friends over the 2005-2006 New Year. Hogmanay is still a huge celebration in Scotland with a street festival and concert in Edinburgh, the capital of Scotland and the seat of the Scottish parliament and government. A number of the Scottish men wear kilts for the event. At midnight, there are fireworks over the Edinburgh castle.
Scottish Music
Even though this isn't from Christmas, I have to end with a bit of Scottish bagpipe music. The Great Highland Bagpipe is a type of bagpipe native to Scotland. This video of Christina and Mark is from the 2010 World Figure Skating Championships. The Original Dance in 2010 was folk dance, so Christina and Mark skated to Scottish folk music featuring the bagpipe. You'll also notice the traditional Scottish tartan in their costumes along with moves that are inspired by Scottish folk dance.
Be sure to visit 123 Homeschool 4 Me tomorrow for the next stop on the tour of Christmas Around the World! 🙂
Amazon Affiliate: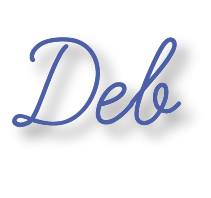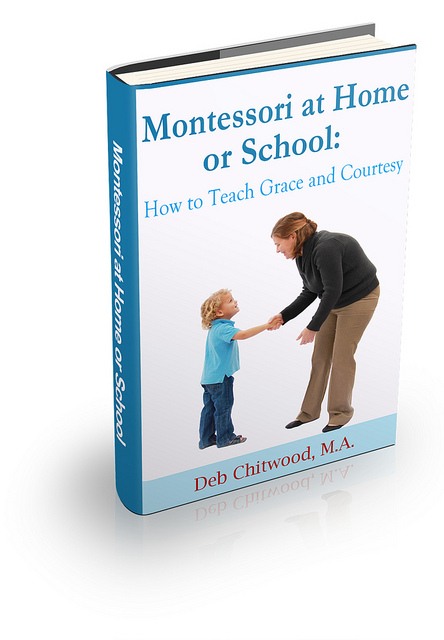 Learn more about my eBook Montessori at Home or School: How to. Teach Grace and Courtesy!
The Montessori at Home! eBook and Montessori at Home! eBook and Materials Bundle are AMAZING resources! You can learn more about them here. Buy them in the Living Montessori Now shop.
If this is your first time visiting Living Montessori Now, welcome! If you haven't already, please join us on our Living Montessori Now Facebook page where you'll find a Free Printable of the Day and lots of inspiration and ideas for parenting and teaching! And please follow me on Pinterest (lots of Montessori-, holiday-, and theme-related boards), Instagram, and YouTube. You can find me on bloglovin' and Twitter, too.
And don't forget one of the best ways to follow me by signing up for my weekly newsletter. You'll receive some awesome freebies in the process!