We've had a complete fall unit before. But we're more likely to just get out some of our favorite fall books along with our current theme. Here are some of our favorite fall books.
Disclosure: This post contains affiliate links (at no cost to you).
Just choose books based on your child's age and what you think will engage your child's interest. I recommend checking out the "Look Inside the Book" feature on Amazon and reading reviews there. Another place to learn about a book is on YouTube. You can typically see the entire book there.
Montessori-friendly books use photos or realistic illustrations. They don't have talking animals or a lot of fantasy. But many books that have fantasy and talking animals are wonderful books, and I love sharing them with children who understand the difference between fantasy and reality.
For toddlers and preschoolers, about ¾ of the books I use are typically Montessori friendly (focusing on reality without smiling or talking animals or smiling or talking vehicles).
Books for a Fall Theme
I'm featuring books here for a fall theme mainly for preschool through elementary-age kids.
You'll find a short, fun Instagram reel here:
View this post on Instagram
Top Shelf of Forward -Facing Display:
2nd Shelf:
3rd Shelf:
4th Shelf:
Bottom Shelf
Some other fall books we're using that are in a book basket, including these books:
More Fall Books from a Mini Fall Unit
We had a mini fall unit in 2018 with fall books in our forward facing book display. Here are those books:
Front-facing bookshelves are especially nice for unit studies. You don't need to have a lot of books for a mini unit, but they're great if you have them in your own library or get some from a public library.
These are the books I'm using right now for our fall mini unit. I'll be adding more leaf books, then Halloween books, then Thanksgiving books in future weeks.
Top Shelf:
Botanicum (beautiful book at any time and great for discussing plants in the fall)
Animalium (also beautiful at any time and great for discussing animals in the fall)
2nd Shelf:
Food Anatomy (using in reference to the fall harvest)
Farm Anatomy (focusing on farm activities in the fall)
Seasons on the Farm (uses real photographs to show a farm during each season – available reasonably as a used paperback)
3rd Shelf:
4th Shelf:
Bottom Shelf
You can see lots of fall books (both old and new) here.
More Fall Resources
Fall Montessori-Inspired Products on Etsy

Don't miss our themed monthly packs! You'll get the link and password for the Living Montessori Now subscriber library with the current pack and all the past monthly packs if you subscribe to the Living Montessori Now weekly newsletter!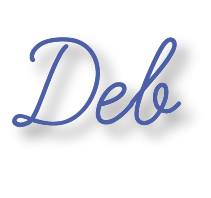 If this is your first time visiting Living Montessori Now, welcome! If you haven't already, please join us on our Living Montessori Now Facebook page where you'll find a Free Printable of the Day and lots of inspiration and ideas for parenting and teaching! And please follow me on Instagram, Pinterest (lots of Montessori-, holiday-, and theme-related boards), and YouTube. While you're here, please check out the Living Montessori Now shop.
And don't forget one of the best ways to follow me by signing up for my weekly newsletter. You'll receive some awesome freebies in the process!