Phonics is a confusing subject for many parents, especially for anyone who wasn't taught phonics. And who remembers their early phonics instruction even if they were taught to read using phonics? But phonics instruction isn't rocket science. And there are some amazing Montessori materials that can help anyone teach phonics. Here are my three favorite materials … useful for numerous pre-reading activities.
Disclosure: This post contains affiliate links (at no cost to you).
Montessori Sandpaper Letters and Miniature Objects
My first two favorite Montessori phonics materials are sandpaper letters and miniature objects. These can be used for many, many activities, typically from the age of 2½ on. And I've even found that they can be helpful for younger toddlers along with preschoolers.
You'll see why they can be helpful for younger toddlers in my post "Learning to Read Can Be Just a Fun Game." You don't need to use them with toddlers at all. But many toddlers love them used in a way specially for toddlers.
There are other ways to give your toddler a fun introduction to phonics. You don't need to worry about whether your toddler is learning the phonetic sounds. You just want to have a cozy language experience as you'll see in the video below. Preschoolers can use this book to reinforce the phonetic sounds they're learning with sandpaper letters.
You'll find more resources for this in my post "How to Teach Phonics with Montessori Letter Work."
You can use actual sandpaper letters in this special variation for toddlers. Here the focus is on small objects, vocabulary, and hearing the beginning sound of each object. You can read more about this activity in my "Montessori-Inspired Beginning Sounds Phonics Game for Toddlers and Preschoolers."
This video and post "Teach Letter Sounds to Your Child Using Montessori Principles" shows a suggested order for teaching letter sounds to preschoolers, pronunciation for each letter sound, and a simple phonics game for toddlers.
An easy way to emphasize sandpaper letters is to simply place one on a tabletop easel beside an object or book you're focusing on. I've been introducing my 3-year-old granddaughter, Zoey, to some of the best classic children's books. I like to feature books by placing one on the shelf with an object (like a Beanie Baby monkey with Caps for Sale) or a sandpaper letter (such as the letter e as in /ĕ/ for engine in The Little Engine That Could).
There are so many ways you can use sandpaper letters and small objects. A popular way is a simple letter basket. I often add a letter from one of my subscriber freebie packs to fit with our current theme. For instance, Here's our letter d object basket from our dinosaur unit.
Zoey always loves working with these baskets!
If you're wondering where to get sandpaper letters and miniature objects, you can buy them from Montessori suppliers or put together DIY activities.

These are the sandpaper letters I have. You only need lowercase letters, either in manuscript or cursive (depending on which you want to use).
If you prefer, you can make your own sandpaper letters. I have a roundup of tutorials and presentation ideas for inexpensive and DIY sandpaper letters.
You can purchase a set of language objects.
I love this set of language objects from Montessori Services! The Montessori by Mom Learning Language Activities Language Toolbox also features some great language materials and a set of language objects. Another option is to look for small objects in your own home or wherever you can find them.
You can find lots of ways to use small objects to make an alphabet box or similar phonics activity.
Montessori Movable Alphabet
When your child is comfortable with a number of the phonetic sounds, he or she can beginning spelling words with the Montessori movable alphabet (my other favorite Montessori phonics material). Again, you can buy a movable alphabet (here's a review of the movable alphabet I have), or make your own. I have a roundup with inexpensive and DIY movable alphabets plus presentations.
You'll see more uses for the Montessori movable alphabet (along with more ideas for miniature objects) in my post on "Using Montessori Services Language Objects to Make Your Own Phonics Activities."
After simple 3-letter phonetic words, there are so many extensions you can do. Children can start spelling a variety of words.
The movable alphabet is a great way to reinforce phonograms and independent spelling of longer phonetic words, such as "lantern."
See my post "DIY Beginning Montessori Phonics for Preschoolers" for a more ideas using sandpaper letters, small objects, and the movable alphabet.
You'll also find lots of ideas for creating your own Montessori-inspired phonics activities in my language category and in my Montessori-inspired unit studies that are listed in my post "Should You Use Unit Studies?" There you'll find LOTS and LOTS of themed phonics activities (many of them using sandpaper letters, small objects, and/or a movable alphabet, purchased or DIY).
And don't forget that the most important way you can prepare your child for reading is simply by reading to your child from infancy on. You'll see more ideas in my post "How to Help Your Child Treasure Books." 🙂
This post is part of the 12 Months of Montessori Series!
12 Months of Montessori Series – Our Favorite Montessori Materials
Check the posts below for favorite Montessori materials from these fabulous Montessori bloggers:
Wishing you a wonderful Montessori experience!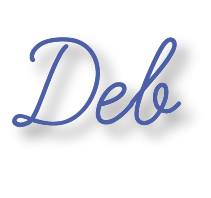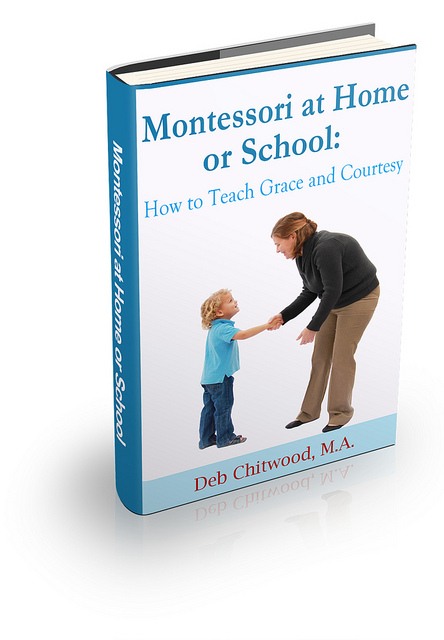 Learn more about Montessori at Home or School: How to Teach Grace and Courtesy!
If this is your first time visiting Living Montessori Now, welcome! If you haven't already, please join us on our Living Montessori Now Facebook page where you'll find a Free Printable of the Day and lots of inspiration and ideas for parenting and teaching! And please follow me on Pinterest (lots of Montessori-, holiday-, and theme-related boards), Twitter (blog posts by me and others along with the Parent/Teacher Daily and other interesting information), and Google+ (post updates). You can find me on bloglovin', Instagram, and YouTube, too.


And don't forget one of the best ways to follow me by signing up for my weekly newsletter. You'll get two awesome freebies (and a monthly subscriber freebie) in the process!
May be linked to Practical Mondays Link Up, Hip Homeschool Hop, The Mommy Club Resources and Solutions, A Little Bird Told Me Linky Party, Link-ups at Squishable Baby, Preschool Corner, Sharing Saturday, Tot School Gathering Place.