I have many fond memories of children's work with Montessori cylinder blocks. You've probably noticed that my now-adult daughter is part of the Living Montessori Now logo. She's working with a cylinder block at age 1 1/2. Today, I'm sharing ideas for the first presentation of a Montessori cylinder block. This can be introduced as early as age 1 1/2.
First Cylinder Block Presentation for Toddlers
The Montessori cylinder blocks are amazing materials for developing visual size discrimination. In the first Montessori cylinder block, the cylinders vary only in diameter but not in height. I love that they're a beautiful introduction to Montessori sensorial activities along with being safe for toddlers.
Except for the two cylinder blocks that don't have a short, thin piece, I don't recommend having cylinder blocks accessible to toddlers unless you're certain your toddler won't mouth the cylinders. Be sure to watch the YouTube video to hear why I don't recommend buying the toddler cylinder blocks (sometimes called mini cylinder blocks).
If your child attends or will attend a Montessori school, you don't need to buy traditional Montessori materials (such as cylinder blocks). Cylinder blocks are wonderful to own if you're a Montessori homeschooler, though. The cylinder blocks can be introduced to toddlers and used in a wide variety of activities throughout the preschool years.
First Cylinder Block Presentation for Toddlers – YouTube Video
In this video, my adult daughter, Christina (the one at age 1 1/2 in the Living Montessori Now logo) tells more about the Montessori cylinder blocks and shows a first presentation. My 18-month-old granddaughter, Zoey, joins Christina near the end of the video.

If you find that your toddler isn't interested or ready for the cylinder blocks, don't worry. They're not at all essential for toddlers. Just put the cylinder block away, and get it out again in a month or whenever you think your toddler might be ready for a repeat presentation.
Note: We'd love it if you'd "like" the video and subscribe to our YouTube channel!
Montessori Cylinder Block Resources and Presentations for Preschoolers
My cylinder blocks are from Alison's Montessori. I'm especially happy with the value line materials because they're reasonably priced for homeschoolers, nice quality, and the cylinders fit perfectly in the holes (very important). You can read my review of the Alison's Montessori cylinder blocks and knobbless cylinders. Cylinder blocks are some of the sensorial materials I recommend buying (for homeschoolers).
In the video, Christina shows a first presentation that works well for toddlers. For later presentations and for preschoolers, check out the cylinder block presentations from Montessori Primary Guide.
Here's a Montessori Primary Guide YouTube video of a first cylinder block presentation for a preschooler.

If you homeschool a preschooler, please check out my post with Montessori sensorial size extensions. You'll find lots of great ideas and printables for extensions.
This post is part of the 12 Months of Montessori Learning series!
Amazing blogs involved in the 12 Months of Montessori Learning
Natural Beach Living ~ The Natural Homeschool ~ Living Montessori Now ~ Planting Peas
The Kavanaugh Report ~ Mama's Happy Hive ~ Study at Home Mama ~ Child Led Life
Every Star Is Different ~ Grace and Green Pastures ~ The Pinay Homeschooler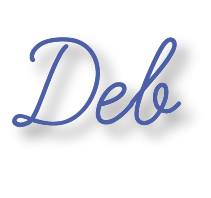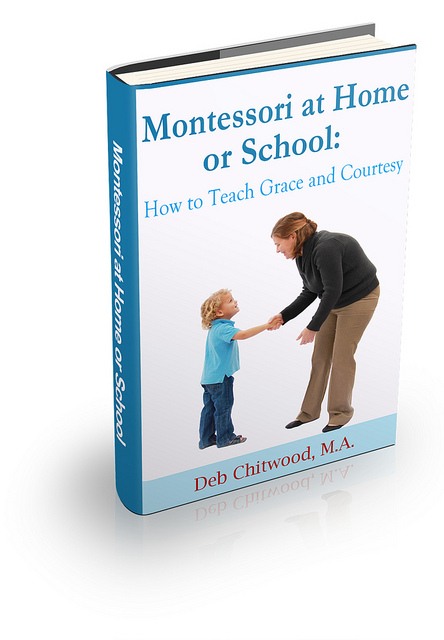 Learn more about Montessori at Home or School: How to Teach Grace and Courtesy!
If this is your first time visiting Living Montessori Now, welcome! If you haven't already, please join us on our Living Montessori Now Facebook page where you'll find a Free Printable of the Day and lots of inspiration and ideas for parenting and teaching! And please follow me on Pinterest (lots of Montessori-, holiday-, and theme-related boards), Twitter (blog posts by me and others along with the Parent/Teacher Daily and other interesting information), and Google+ (post updates and Montessori Community). You can find me on bloglovin' now, too. And don't forget one of the best ways to follow me by signing up for my weekly newsletter in the right sidebar. You'll get two awesome freebies in the process!
May be linked to Afterschool Express, Thoughtful Spot, Hip Homeschool Hop, The Mommy Club Resources and Solutions, Mom's Library, A Little Bird Told Me Linky Party, Learn and Play, TGIF Linky Party, Preschool Corner, Ultimate Homeschool Pinterest Party, Sharing Saturday, Share It Saturday, Tot School Gathering Place, Link & Learn.