Healthy eating has been important to my family and me for a long time. My husband, Terry, and I have been vegetarians for 40 years, and our adult children are lifelong vegetarians. Healthy eating is more important than ever now … my son, Will, and daughter-in-law, Chea, had a beautiful baby girl, and Terry and I became new grandparents on November 2 (yay!!!)! Terry and I along with our kids and kids-in-law want to be both healthy and good examples of healthy eating for the newest member of our family.
Terry and I got a head start on extra healthy eating when our daughter, Christina, was diagnosed with hypothyroidism (low thyroid) and suspected gluten sensitivity in 2011. We tried to support Christina in her journey to regain her health by creating gluten-free family recipes for when she visited, like the one in my Creating Healthy Family Recipes post.
In late 2012, Christina started to experiment with strict gluten-free, dairy-free, and sugar-free eating along with exercising 6 days a week for 6 months. You can read about how it transformed her body in her 6-Month Nutrition and Fitness Experiment. She's done two experiments since then with very positive results. You can read about Christina's experiences (and find more gluten-free recipes) on Fit Body Full Life.
Because of Christina, Terry and I started eating gluten free at home. We often eat foods with gluten when we eat out, but I've converted all my recipes to gluten-free versions. I bake with brown rice flour a lot. Following is my latest adaptation of a peanut butter muffin recipe I've used for a number of years.
Gluten-Free Peanut Butter Oat Bran Muffins (with Cacao Nibs)
I love peanut butter, and peanut butter muffins are favorites of mine. I've gradually made my peanut butter muffins healthier and healthier. My latest addition is cacao instead of chocolate chips. Cacao is a Mayan super food that is filled with antioxidants and has no sweeteners. I used to add ½ cup semi-sweet chocolate chips to my peanut butter muffins. Now, I add ½ cup cacao nibs instead. Cacao nibs are bitter eaten alone, but the honey in the muffins adds sweetness and the cacao nibs create an interesting texture and mild chocolatey taste.
I do use regular oat bran in the muffins, which might have a slight amount of gluten. You can find certified gluten-free oat bran.
To make the recipe both healthy and gluten-free, I used coconut oil instead of butter, brown-rice flour instead of processed flours or whole wheat flour, honey instead of sugar, and the cacao nibs instead of chocolate chips. Because I raised athletes, I have a habit of adding protein powder to baked goods. I typically use whey powder, although soy powder (and egg substitute) can be used for a vegan recipe.
Here's a printable recipe I created for natural, gluten-free, peanut butter oat bran muffins.
To download recipe (without watermark), click here or here (choose your outdoor breakfast background), then right click on the image and choose "Save Picture As . . ."
I'd love to hear what healthy-eating ideas have worked for your family. 🙂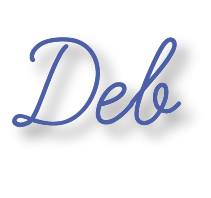 Photo Credit: Background photo for recipe by enricoblueblu.
***
This post was written for inclusion in the monthly Carnival of Natural Parenting with the theme Feeding Your Family.
Visit Hobo Mama and Code Name: Mama to find out how you can participate in the next Carnival of Natural Parenting!
Please take time to read the submissions by the other carnival participants:
(This list will be updated by afternoon November 12 with all the carnival links.)
Nut Free Desserts for the Holidays — Becky at Crafty Garden Mama will be talking about navigating the holidays with peanut allergies in the family.
Making Peace with My Picky Eater — Once upon a time, there was a boy who would try anything. And then he turned 3. Thus began the dinner chronicles at Dionna at Code Name: Mama's house.
Foodie Morphed by Motherhood — Rosemary at Rosmarinus Officinalis reflects on the changes of her family's food culture since becoming a mother, and shares a snapshot of their current food rhythm.
Introducing First Foods — Wondering what your little one should take a bite of first? That Mama Gretchen explains baby-led weaning/baby self-feeding and answers a number of questions that may come to mind!
Feeding Your Family — Coconut Oil!!! — Jennifer at Hybrid Rasta Mama is a coconut oil devotee. In this post, she shares her favorite ways to include coconut oil in her family's diet as well as why she feels it is important to do so.
We Thank the Earth for its Food! — Terri at Child of the Nature Isle spends hours in the kitchen each day trying to make medicine in the form of food.
Focusing on Healthy, Gluten-Free Foods for My Family — Deb Chitwood at Living Montessori Now shares what her family is doing to eat healthily along with her recipe for gluten-free peanut butter oat bran muffins.
Intolerance — sustainablemum laments the misunderstanding surrounding food intolerances.
Don't Let Food Sensitivities Ruin Your Holidays! — Rachel, the Titus 2 Homemaker, talks about ways to enjoy the holidays even if you wrestle with food sensitivities.
Losing grains, keeping empathy: Paleo and fat acceptance — Lauren at Hobo Mama vlogs about her family's decision to cut grains to improve health — and hopes she can retain her position as a proponent of size acceptance even as she loses weight.
Easy Homemade Crockpot Mac & Cheese — Amy W. at Me, Mothering, and Making it All Work, shakes off the blue-box blues with an easy crockpot mac-and-cheese recipe with no artificial dyes or excessive preservatives … just creamy, delicious, comfort-food goodness.
If this is your first time visiting Living Montessori Now, welcome! If you haven't already, please join us on our Living Montessori Now Facebook page where you'll find a Free Printable of the Day and lots of inspiration and ideas for parenting and teaching! And please follow me on Pinterest (lots of Montessori-, holiday-, and theme-related boards), Twitter (blog posts by me and others along with the Parent/Teacher Daily and other interesting information), and Google+ (post updates and Montessori Community). You can find me on bloglovin' now, too. I'm also a Parenting Expert on Sulia. Thank you for following me there. And don't forget one of the best ways to follow me by signing up for my weekly newsletter in the right sidebar. You'll get two awesome freebies in the process!
May be linked to Afterschool Express, Thoughtful Spot, Tuesday Tots, The Mommy Club Resources and Solutions at Milk and Cuddles and Crystal & Co., Mom's Library, It's Playtime, The Weekly Kid's Co-op, Hearts for Home Blog Hop, Ultimate Mom Resources, Learn & Link, TGIF Linky Party, Preschool Corner, Ultimate Homeschool Pinterest Party, Sharing Saturday, Saturday Show & Tell, Share It Saturday, Show-and-Share Saturday, The Sunday Showcase, Link & Learn