I have a free counting book printable for you! I love using unit studies, so I designed the printable to work with any theme. You can easily adjust the actual activity according to your child's ability level, whether your child is a toddler or an older preschooler.
Small Hands Creating Hope
One of my main inspirations for creating the printable was MaryAnne from Mama Smiles, who will celebrate 30 years in May since she was diagnosed with cancer at 22 months. In honor of the occasion, MaryAnne is putting together a Small Hands Creating Hope book as a fundraiser for the American Cancer Society.  The book will have activities from 30+ kid bloggers!
The counting book in my photo uses butterflies with the colors yellow for hope and purple for cancer survivorship. You'll be able to find out more about my specific project, inspiration from my parents, and the projects and stories of many wonderful kid bloggers when the book is published in May.
Here's the link to MaryAnne's introductory post, which is being published at the same time as my post: Small Hands Creating Hope. UPDATE: Here's the link to my latest Small Hands Creating Hope post which includes more information and a donation button: One Small Part of Small Hands Creating Hope.
Free Counting Book Printable
If you'd like to make a counting book for any theme, click here to download a counting book PDF file.  If you'd like to edit your counting book, click here to download an editable Word document. The PDF file is ready for printing.
Print out the book using the double-sided setting on your printer, or print out one page and turn the page over to print out the next page. Cut the pages in half. (The cover and "by" page are at the end of the printable instead of the beginning to allow for blank pages when printing on both sides of the cardstock.)
Suggestions for Making a Themed Counting Book
To make a 1-10 counting book, you only need 4 sheets of 8½" x 11" cardstock. You can use a themed sticker for the cover (or a number of stickers if you want to use different farm animals to represent a farm theme, for instance). Instead of a sticker, you could use a related craft or the name of the theme.
You can use smaller stickers, pictures from magazines, or Google images (if it's only for your personal use) inside the book according to the theme you're using. For a farm theme, you could have 1 horse, 2 sheep, 3 cows…. For a fish theme, you could have types of fish: 1 Sailfish, 2 Blue Martins, 3 Hammerhead Sharks…. You could also adjust the number of pages according to the topic you're studying. For a study of the planets, you could have a planet counting book with 8 planets: 1 for Mercury, the planet nearest the sun; 2 for Mercury and Venus; 3 for Mercury, Venus, and Earth….
After printing out and cutting apart the pages, write your child's name or have your child write his or her name on the "by" page.
Have your child count out and place the themed stickers or pictures on the correct pages. For a toddler (or any child who needs help counting), you can count out the stickers, handing each sticker to your child to place on the correct page.
If you'd like to make a textured book, use glitter glue on the numbers.
Punch holes and tie a 15″ ribbon for the book binding, or use another type of binding.
Extension Activities
Introduce sandpaper numerals (Inexpensive and DIY Sandpaper Numerals) before creating the book. Have your child match the numerals and book pages before binding the book.
Have a number scavenger hunt indoors or outdoors with your child bringing a specific number of objects to match the book pages.
Use the book pages as number cards for DIY cards and counters before binding the book.
(UPDATE) Examples of How the Counting Book Printable has been Used
Mama Smiles has counting books with hand-drawn objects.
Mud Hut Mama has a counting book with objects traced from a number puzzle.
I'd love to hear about your counting-book adventures! 🙂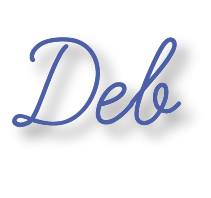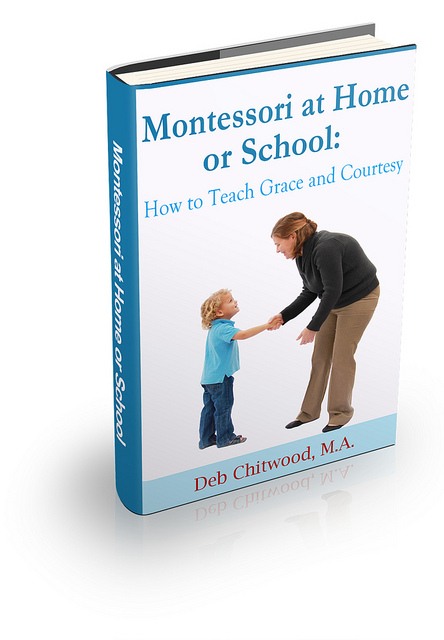 Learn more about Montessori at Home or School: How to Teach Grace and Courtesy!
If this is your first time visiting Living Montessori Now, welcome! If you haven't already, please join us on our Living Montessori Now Facebook page where you'll find a Free Printable of the Day and lots of inspiration and ideas for parenting and teaching! And please follow me on Pinterest (lots of Montessori-, holiday-, and theme-related boards), Twitter (blog posts by me and others along with the Parent/Teacher Daily and other interesting information), and Google+ (post updates and Montessori Community). You can find me on bloglovin' now, too. I'm also a Parenting Expert on Sulia. Thank you for following me there. And don't forget one of the best ways to follow me by signing up for my weekly newsletter in the right sidebar. You'll get two awesome freebies in the process!
May be linked to Afterschool Express, Thoughtful Spot, Tuesday Tots, The Mommy Club Resources and Solutions, Mom's Library, The Weekly Kid's Co-op, Homeschool Link-up, Learn & Link, TGIF Linky Party, Preschool Corner, Ultimate Homeschool Pinterest Party, Sharing Saturday, Saturday Show & Tell, Share It Saturday, Show-and-Share Saturday, The Sunday Showcase, Link & Learn.