I always loved circle time with preschoolers … although when I had a Montessori school, we called it "line time" since our lines (created from colored electrical tape on the floor) were in the shape of an ellipse in one room and a circle in another.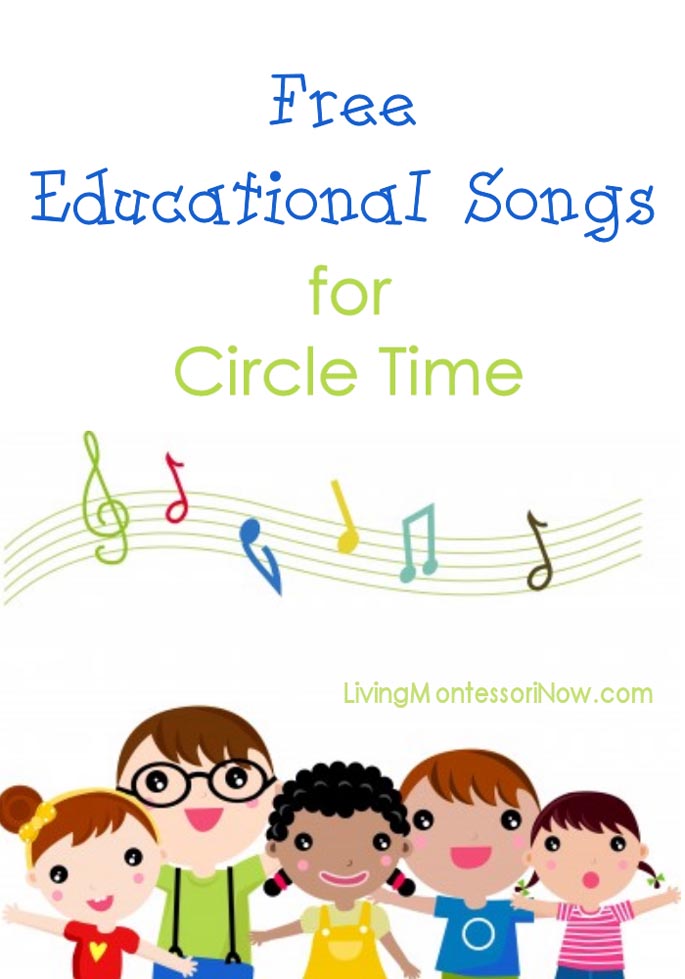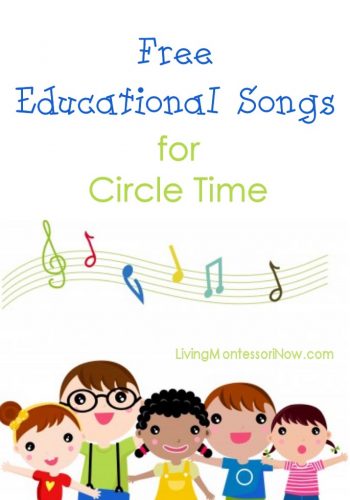 I even led "circle time" twice a week when I was a Montessori school director … too much fun to give up! And songs were always one of my favorite parts of "circle time." I typically accompanied the songs on guitar, although CDs work very well, leaving hands free to use props or hand motions. A cappella works well, too. And YouTube videos are easy to use in a home environment.
Even though there are lots of wonderful CDs you can buy that I absolutely love (and used both as a teacher and homeschooler), I'm just listing free resources here. There will be links to some CDs available for purchase as well as free resources in my Pinterest post linked to at the bottom of this post.
These are songs for any season that I've found online for preschool (and some for kindergarten and early elementary) teachers, whether you're a Montessori teacher, homeschooler, or any other style of teacher or childcare provider. Of course, they're also great if you're a parent supplementing your child's learning at home. Just choose the songs appropriate for the level and interests of your child/students. Even though the songs work for any type of educational orientation, I'm organizing them using Montessori curriculum areas.
Practical Life Songs
Care of Self
Handwashing songs (to help children learn to wash their hands for 20 seconds) Singing the "ABC Song" is often recommended during handwashing.
"Happy Handwashing Song" (sing 2 times through)
"Nursery Rhyme – Wash Your Hands" (sing 2 times through)
Scrub Squad from Kid Scoop.
"Rubba Dub Dub, Animated Handwashing Song" from The Singing Nurse
"The Brush My Teeth Song" by Matt R.
Grace and Courtesy
"Yes No Please Thank You Song"
Safety Songs
"Road Crossing Safety Song" from Training Happy Hearts
Sensorial Songs
"The Colors Song" by A. J. Jenkins
"Mix And Match Your Colors" by The Kiboomers
"Rainbow" by Nancy Kopman
"They Might Be Giants – Roy G Biv"
"Shapes Song" by The Kiboomers
"Shapes Song" by A. J. Jenkins
Language Songs
"Ants on the Apple" (I LOVE this song! When I did my master's school placement in a nursery in England, I purchased the book and CD of this song to use at circle times.)
"Phonics Song" (I love this series by A. J. Jenkins and KIDSTV123, too! Free Phonics Poster from KIDSTV123)
"Phonics Song 2" by by A. J. Jenkins
"Phonics Song 3" by A. J. Jenkins
"ABC Song" by A. J. Jenkins
"ABC Song" from Hoopla Kidz
"The Alphabet Song" by The LMNOPs
Math Songs
"Numbers Song" by A. J. Jenkins
"Three Little Fishies" by The Kiboomers
"Three Little Men in a Fying Saucer" from My Vox Songs
"Five little speckled frogs" from My Vox Songs
Props and Free Printables for "5 Green and Speckled Frogs"
"5 Little Monkeys" from Super Simple Songs
"The Big Numbers Song" by A. J. Jenkins (Free Numbers Poster from KIDSTV123)
Cultural Songs
Geography
"The Continents Song"
"Montessori Lesson – The Continent Song"
"The Continent Song" Versions 1 and 2
Music With Nancy – "The 7 Continents and 5 Oceans"
"Red, White and Blue" (with sign language) by Debbie Clement (While you're there, if you follow Rainbows Within Reach via Networked Blogs in the left sidebar, Debbie will send you a free mp3 of "Monster Spray," a fabulous song for helping children overcome fears of monsters. You can leave a comment in Debbie's Free Monster Song post letting her know you're following.)
"Animainiacs Wakko's, US States" (fun elementary song about states and capitals)
Astronomy
"The Planets Song" by A. J. Jenkins
"The Solar System Song" by A. J. Jenkins
Music with Nancy – "Planets, Planets"
"The Planet Song": a funny song by Bryant Oden
"Family of the Sun" from "Exploring the Planets" exhibition at the National Air and Space Museum until 2006.
Updated lyrics for beginning:
The Family of the Sun,
Its planets number eight,
Plus other rocky, icy worlds
That we appreciate.
Updated lyrics for Pluto:
Pluto's small and cold.
It has an icy face.
We call it a dwarf planet now,
But its still quite a place.
Songs from a Number of Curriculum Areas
Circle Time Songs That Teach from Nancy Kopman (includes teaching methods and link to YouTube channel)
Song Packet from Kelly's Kindergarten
Little Fingers That Play – simple songs and fingerplays (lyrics and many videos)
Amazon Affiliate:




All the Posts in My Free Song and Educational Video Series
Free Songs about Skills and Concepts – in alphabetical order by words in bold
Free Unit Study Songs and Educational Videos – in alphabetical order by words in bold
Free Seasonal and Holiday Songs – in order by time of year, starting with back to school in August or early September
Free Video Resources Posts – in alphabetical order by words in bold
All the Posts in the Free Character Education and Mindfulness Video Series Here at My Bits of Positivity Blog
Note: These are in alphabetical order by words in bold.
I hope you find these helpful!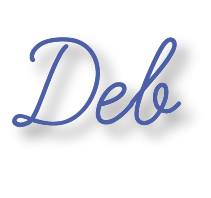 Learn more about my eBook Montessori at Home or School: How to. Teach Grace and Courtesy!
If this is your first time visiting Living Montessori Now, welcome! If you haven't already, please join us on our Living Montessori Now Facebook page where you'll find a Free Printable of the Day and lots of inspiration and ideas for parenting and teaching! And please follow me on Instagram, Pinterest (lots of Montessori-, holiday-, and theme-related boards), and YouTube. While you're here, please check out the Living Montessori Now shop.
And don't forget one of the best ways to follow me by signing up for my weekly newsletter. You'll receive some awesome freebies in the process!