Our peace unit has been one of my favorites. I have more fabulous peace resources for you today! You'll find free peace educational videos, songs, and song lyrics for a variety of ages.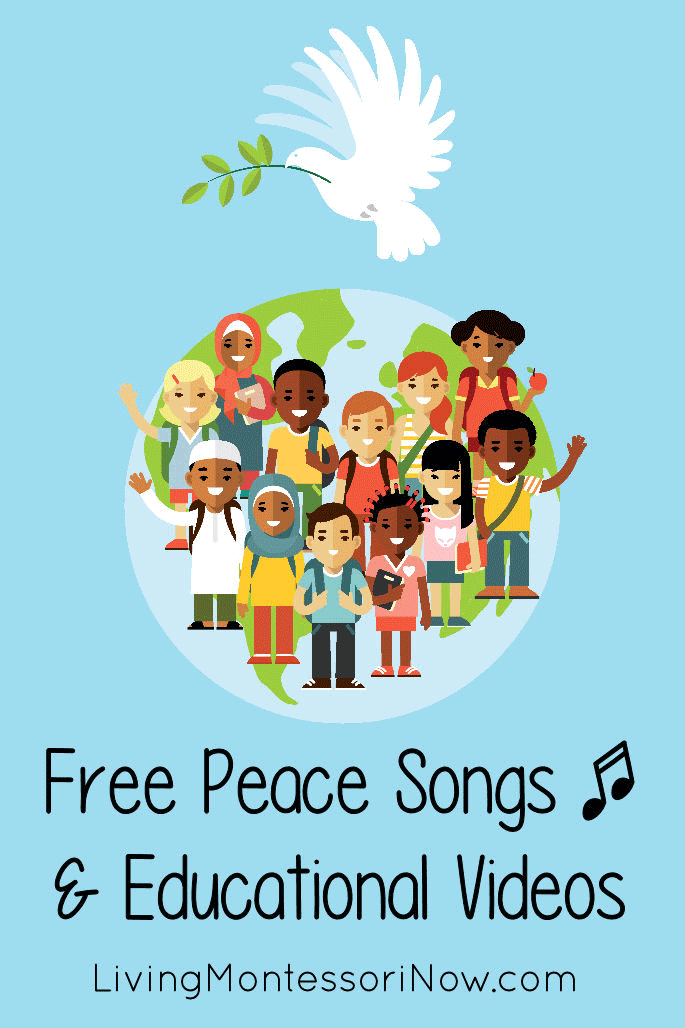 This post is part of my series of free songs and rhymes for circle time! See a full list of my song posts at the bottom of this post. Note: I'm not including Martin Luther King, Jr. resources here. They're in my Free Martin Luther King Day Songs and Rhymes for Circle Time post. For mindfuness songs, see my Free Mindfulness Songs for Kids post.
Free Peace Educational Videos
You'll find songs and resources for the September 21 International Day of peace in my "Let's Sing Peace Around the World at School and at Home" post.
If you'd like more peace ideas to share with children, here are some helpful videos for a variety of ages:
Free Peace Song Videos
A Song of Peace For Kids | Jack Hartmann

The More We Get Together by The Learning Station

The Rainbow Song, peace & love

The Peacemaker Song – Teacherfriend

Let's All Get Along – Shelley Murley

Different is Okay – Shelley Murley

Light a Candle for Peace – LYRICS – Shelley Murley

Light a Candle for Peace – Shelley Murley

Light a Candle for Peace – Watch the Song Travel 2009 – Shelley Murley

Montessori Kids Perform Songs of Peace – Performed by The Elementary Class at New England School of Montessori

One Sun for Everyone – Shelley Murley

Candle for Peace with Lyrics

Circle the Earth (with Peace) "Dedicated to the Sandy Hook community, the first grade children at Canyon Rim Academy in Salt Lake City, Utah performed this beautiful song, written by Joanne Hammil and used with permission. They wanted to share their thoughts about what peace is in a hope to help others feel the love and joy they do."

Find more "Circle the Earth with Peace" resources at The Children's Music Network
Planting Seeds of Love – Pam Donkin – Find more "Planting Seeds of Love" resources at The Children's Music Network and at Planting Seeds of Love (including a free download of the song)

Peace Is the World Smiling by Karen Stokes

International Day of Peace – Sept. 21 – "A Song of Peace" by Teresa Jennings – SEYEBONOMUSIC ♪♫ –

"Peaceful" performed by the BearTones Choir from Pecan Creek Elementary in Denton, TX. From the album SING WE NOW. "Peaceful" music/lyrics by Teresa Jennings, Plank Road Publishing

Kid's Peace Song – Peter Alsop

Kid's Peace Song w/Lyrics

TEACHING PEACE – Lyric video for Red Grammer's song, TEACHING PEACE

Peace In My Heart Movements And Song – RennaMusic1

I've Got Peace in My Fingers: Dia Escolar de la No- i la Pau: I Remembrance Day Song – Susan Salidor

Peace Songs for Kids: Susan Salidor Singing "Peace in My Fingers" Live @ Schuba's

NPS Kindergarten Kids Sing "Peace In My Fingers" Remembrance Day 2016

Peace Song by SKY Sohar Kids

Let Me Be A Child Of Peace – Judith P. Hoyer Montessori Elementary School Chorus

What a Wonderful World | Playing For Change | Song Around The World

A Song of Peace for Kids with Lyrics 2017 – Nicole Milner – Peaceful World

I AM PEACE Song – Emily Arrow (book by Susan Verde, art by Peter H. Reynolds)

Projekt eTwinning: Children for Peace – Song "Peace Like a River"

Make Me a Channel of Your Peace (Prayer of St. Francis) with Lyrics

Peace, Peace ASL for kids – Conway Tan – "Peace, Peace" – words and music by Rick and Sylvia Powell

Free Peace Songs with Lyrics
Amazon Affiliate:


More Peace and Mindfulness Resources and Activities
I'm including mindfulness resources in our peace unit. They're helpful in peace education because peace within is a first step toward spreading peace.
All the Posts in My Free Song and Educational Video Series
Free Songs about Skills and Concepts – in alphabetical order by words in bold
Free Unit Study Songs and Educational Videos – in alphabetical order by words in bold
Free Seasonal and Holiday Songs – in order by time of year, starting with back to school in August or early September
Free Video Resources Posts – in alphabetical order by words in bold
All the Posts in the Free Character Education and Mindfulness Video Series at My Bits of Positivity Blog
Note: These are in alphabetical order by words in bold.
I hope you find these helpful!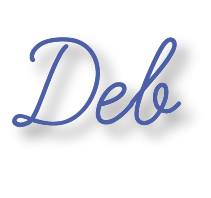 Learn more about my eBook Montessori at Home or School: How to. Teach Grace and Courtesy!
If this is your first time visiting Living Montessori Now, welcome! If you haven't already, please join us on our Living Montessori Now Facebook page where you'll find a Free Printable of the Day and lots of inspiration and ideas for parenting and teaching! And please follow me on Instagram, Pinterest (lots of Montessori-, holiday-, and theme-related boards), and YouTube. While you're here, please check out the Living Montessori Now shop.
And don't forget one of the best ways to follow me by signing up for my weekly newsletter. You'll receive some awesome freebies in the process!