I have some St. Patrick's Day phonics activities using free St. Patrick's Day printables! Here, I'm sharing the links to lots of free St. Patrick's Day printables for preschoolers through 1st graders (and sometimes older). Even though they fit with a St. Patrick's Day theme, I won't be sharing rainbow printables unless they're part of a St. Patrick's Day pack. (I'll share those in March.)
Montessori-Inspired St. Patrick's Day Phonics Activities Using Free Printables
For this activity, I used the free Irish Themed Letter Cards from Communication 4 All. To color the salt, I simply added some green food coloring to salt in a plastic bag. A salt tray a perfect way to reinforce writing for preschoolers.
If you'd like to know more about how to introduce letter sounds in Montessori education, check out my post with Inexpensive and DIY Sandpaper Letters.
This activity uses the subscriber freebie Sh, Ch, and Th Sorting from Every Star Is Different (Go to Free Printables tab at the top of the Every Star Is Different blog, then to Holiday Activities, then to St. Patrick's Day, and then to St. Patrick's Day Unit)
It also used the St. Patrick's Day Digraph Activities from Make, Take & Teach (for the shamrocks). You can also find free sh and ch shamrock sorting at This Reading Mama and free sh, ch, th, wh shamrock sort by The Social Emotional Teacher at Teachers Pay Teachers.
I used a Montessori services basket to hold the materials.
Hidden Treasure CVC Phonics Activity Hidden Treasure CVC Printable by Amy Swan at Teachers Pay Teachers
This activity uses the fun idea of hidden treasure to reinforce phonics. I used the Hidden Treasure CVC Printable by Amy Swan at Teachers Pay Teachers. You could have a scavenger hunt by hiding the cards around the room and then having the children write the pictured CVC word on the recording page that's part of the printable.
I made a hands-on activity with no writing by cutting apart the sentences from the recording sheet. I used a medium-size tray from Montessori Services for the activity. I added gold coins to a container and then buried the cards in the coins. Children could just sound out the pictured words or write the sentences on a separate recording page if preferred.
I Spy St. Patrick's Day Words
The words are all phonetic on this page except for "leprechaun." Even children who sound out words will typically figure out the word after sounding out the beginning part of "leprechaun."
St. Patrick's Day Word Book
This activity uses the free St. Patrick's Day Word Book from Making Learning Fun. It was another activity that was super simple to prepare. The printable is actually meant as a sight-word activity. I used only the phonetic words to prepare a simple St. Patrick's Day phonics word book.
St. Patrick's Day Spelling Game
This is a fun way to reinforce spelling! It uses the free St. Patrick's Day Spelling Game from The Measured Mom. The Measured Mom gives clear directions on how to use the printable. It can be used with any spelling list.
Free St. Patrick's Day Printables for Preschoolers-First Graders (some printables for up to grade 3
All of my St. Patrick's Day activities and resources (updated for 2022):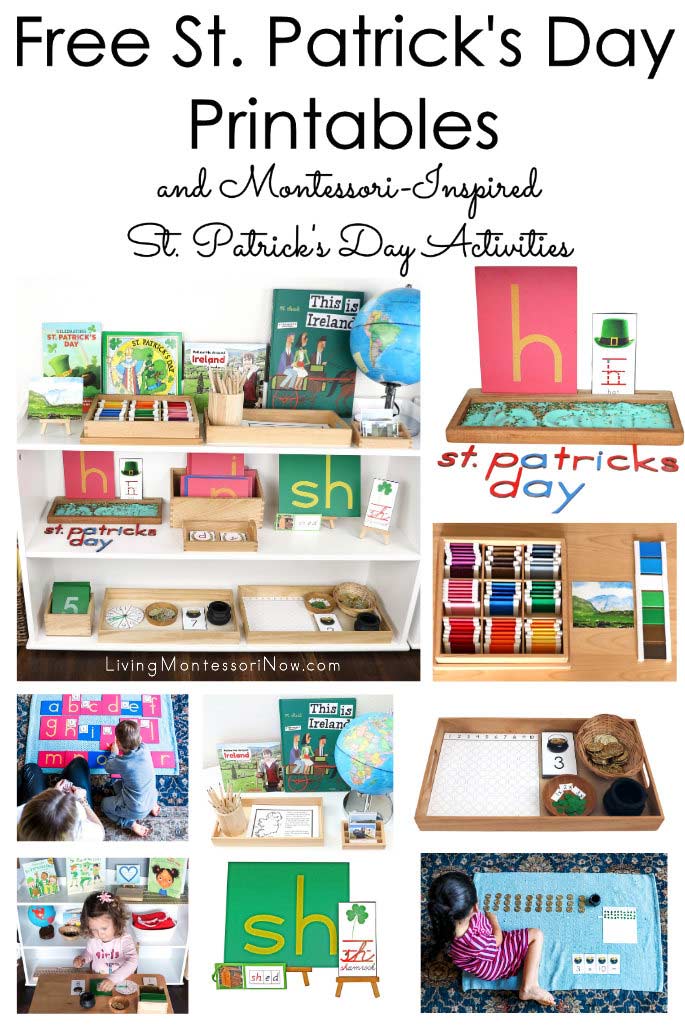 Amazon Affiliate: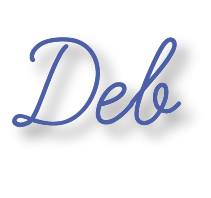 Learn more about my eBook Montessori at Home or School: How to. Teach Grace and Courtesy!
If this is your first time visiting Living Montessori Now, welcome! If you haven't already, please join us on our Living Montessori Now Facebook page where you'll find a Free Printable of the Day and lots of inspiration and ideas for parenting and teaching! And please follow me on Instagram, Pinterest (lots of Montessori-, holiday-, and theme-related boards), and YouTube. While you're here, please check out the Living Montessori Now shop.
And don't forget one of the best ways to follow me by signing up for my weekly newsletter. You'll receive some awesome freebies in the process!