There are a number of common misconceptions about Montessori education. One is that Montessori education is too structured and controlled. Another is that children are allowed to do whatever they want. Instead, Montessori education embodies an important concept … freedom within limits.
Disclosure: This post contains affiliate links (at no cost to you).
What is "Freedom within Limits"?
"Let us leave the life free to develop within the limits of the good, and let us observe this inner life developing. This is the whole of our mission." Maria Montessori, Dr. Montessori's Own Handbook
"To let the child do as he likes when he has not yet developed any powers of control is to betray the idea of freedom." Maria Montessori, The Absorbent Mind
Any true Montessori environment encourages children to move about freely and choose their own work within reasonable limits of appropriate behavior.
Those limits are the basic ground rules of the classroom. For example, children are free to move about the classroom and choose their activities as long as they've been shown a presentation of the work and they use the materials respectfully. Children are free to work together or individually, but they must be invited to work with another child and they must not interfere with another child's work.
"The liberty of the child ought to have as its limits the collective interest of the community in which he moves; its form is expressed in what we call manners and good behaviour. it is our duty then to protect the child from doing anything which may offend or hurt others, and to check the behaviour which is unbecoming or impolite. But as regards all else, every action that has a useful purpose, whatever it may be and in whatever forms it shows itself, ought not only to be permitted, but it ought to be kept under observation, that is the essential point."  Maria Montessori, Discovery of the Child
"[Children] have shown us that freedom and discipline are two faces of the same medal, because scientific freedom leads to discipline. Coins usually have two faces, one being more beautiful, finely chiseled, bearing a head or allegorical figure, while the other is less ornate, with nothing but a number or some writing. The plain side can be compared to freedom, and the finely chiseled side to discipline." Maria Montessori, The Absorbent Mind
Through freedom within limits, the child can develop independence and self-confidence as well as respect for both him- or herself and others.
Some Helpful Resources about Freedom within Limits
Understanding Montessori: A Guide for Parents by Maren Schmidt and Dana Schmid has a thorough explanation of freedom within limits. I love this quote from the book: "Being free to do what we ought to do within limits of responsibility is true freedom."
My category of grace and courtesy posts and eBook Montessori at Home or School: How to Teach Grace and Courtesy help children from ages 2-12 learn rules of etiquette and to respect the rights of others.
My post "What Does the Montessori Term 'Normalization' Mean?" tells about the stages children go through in Montessori education to become self-disciplined.
My post on "A Montessori Approach to Discipline" has a number of references to freedom and discipline.
Freedom Within Limits in Montessori Environment – Video
Here's a video with some lovely examples of freedom within limits in Montessori education: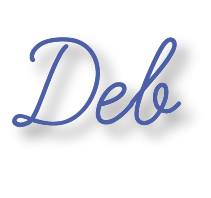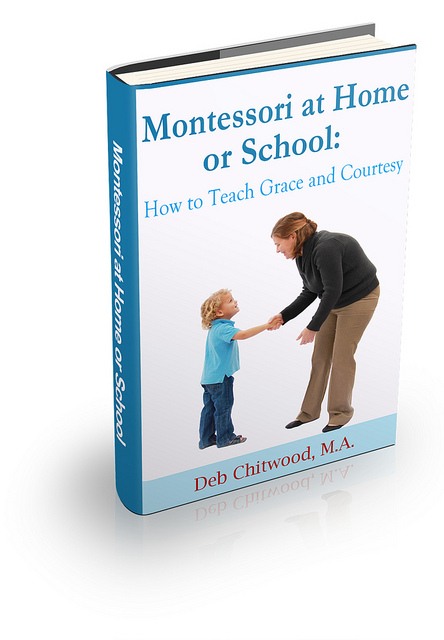 Image at top of post by Sergey Kolesnikov
Learn more about my eBook Montessori at Home or School: How to Teach Grace and Courtesy! I'm also one of the coauthors of the book Learn with Play – 150+ Activities for Year-round Fun & Learning!
If this is your first time visiting Living Montessori Now, welcome! If you haven't already, please join us on ourLiving Montessori Now Facebook pagewhere you'll find a Free Printable of the Day and lots of inspiration and ideas for parenting and teaching! And please follow me on Pinterest (lots of Montessori-, holiday-, and theme-related boards),Twitter (blog posts by me and others along with the Parent/Teacher Daily and other interesting information), and Google+ (post updates and Montessori Community). You can find me on bloglovin', Instagram, and YouTube now, too. And don't forget one of the best ways to follow me by signing up for my weekly newsletter in the right sidebar. You'll get two awesome freebies in the process!
May be linked to Afterschool Express, Thoughtful Spot, Hip Homeschool Hop, The Mommy Club Resources and Solutions, Mom's Library, A Little Bird Told Me Linky Party, Learn and Play, TGIF Linky Party, Preschool Corner,Ultimate Homeschool Pinterest Party, Sharing Saturday, Tot School Gathering Place.