Notice
: Undefined index: pagesize in
/home/livingmontessori/public_html/wp-content/plugins/inlinkz-scripter/InLinkz_scripter.php
on line
43
Notice
: Undefined index: noentry in
/home/livingmontessori/public_html/wp-content/plugins/inlinkz-scripter/InLinkz_scripter.php
on line
48
It was time for another tea party! My 2¾-year-old granddaughter, Zoey, had been asking for one. So we decided on a starting school tea party. Last week, I was looking for a snack Zoey could prepare for the tea party. I decided that apple slices with peanut butter would be a perfect addition to our miniature blueberry muffins. (Note: Watch on Wednesday for our starting school or back-to-school tea party!)
Disclosure: This post contains affiliate links (at no cost to you).
Our Food Preparation Activities
Zoey typically wears the apron from the Montessori By Mom Helping Hands Toolbox for food preparation activities. This time, she was wearing a Montessori services apron, although any child-size apron is great for cooking or baking activities. We often use the Learning Tower so that Zoey can safely and comfortably reach everything. Sometimes she works at her snack/work table, like she did to prepare the apple snack.
Fun with Montessori Apple Coring, Slicing, Spreading, and Sharing – YouTube Video
As part of our starting Montessori school preparations, we had been practicing taking turns and working together. You can see how that extends naturally into sharing in this video. I was so proud of Zoey for spontaneously putting someone else (her grandpa) first and sharing her apple snack with him.
Helpful Tools for Preparing Apple Snacks for Preschoolers
Preparing Apple Slices with Nut Butter
Many preschoolers can prepare this snack from start to finish, although younger preschoolers will need help at the beginning of the apple coring and slicing. Toddlers can spread on the nut butter.
Adapt the instructions as needed for your toddler or preschooler. The important part is for your toddler or preschooler to prepare as much of the snack independently as possible. This is great for concentration, fine-motor skills, independence, and following a series of steps.
For a young preschooler like Zoey, this type of apple corer typically requires too much strength for the child to core and slice the apple completely independently. I started the apple coring and slicing and pushed the corer down far enough into the apple that Zoey was able to finish it on her own.
Spreading is a useful skill for toddlers and preschoolers to work on. Zoey has had lots of fun spreading for activities such as preparing ants on a log. We used organic peanut butter for the apple slices, although you can use a different nut butter or spread if you prefer.
Here Zoey is ready to share an apple slice with her grandpa. She even chose to give him an apple slice before preparing her own!
Here's the work we did the week before on taking turns and working together. In the post, you'll find resources for presentations, songs, and books that all reinforce important social skills. Zoey likes to practice these lessons whenever she can now.
You'll find many more Montessori-inspired apple activities in this Montessori-inspired apple unit.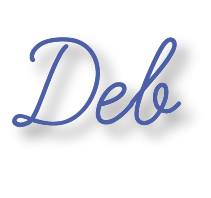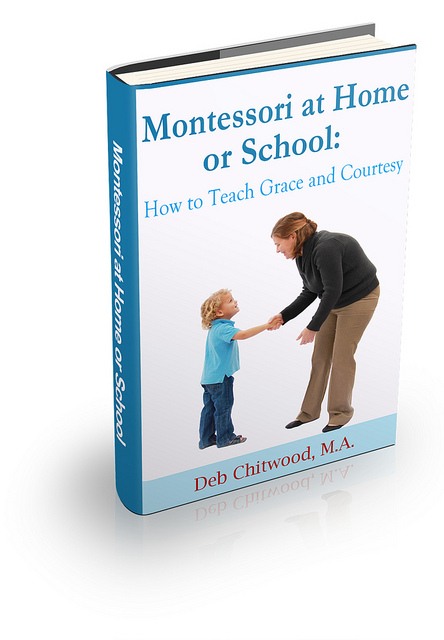 Learn more about my eBook Montessori at Home or School: How to. Teach Grace and Courtesy!
If this is your first time visiting Living Montessori Now, welcome! If you haven't already, please join us on our Living Montessori Now Facebook page where you'll find a Free Printable of the Day and lots of inspiration and ideas for parenting and teaching! And please follow me on Pinterest (lots of Montessori-, holiday-, and theme-related boards), Instagram, and YouTube. You can find me on bloglovin' and Twitter, too.
And don't forget one of the best ways to follow me by signing up for my weekly newsletter. You'll receive some awesome freebies in the process!
Montessori Monday Link-Up
Loading InLinkz ...