Grace and courtesy lessons are an important part of Montessori education. Just as important is finding plenty of ways to reinforce those lessons. If a child makes a mistake even after being given a lesson on an etiquette rule, there are many ways to reinforce the lesson without needing to correct the child.
You can play various grace and courtesy games at home with your child by adding parents, siblings, friends, dolls, stuffed animals, or puppets as participants. Most of the games can also be used with a large or small group at school.
There are some great manners games that can be purchased also, but the links here are all to free online resources.
Montessori Games to Reinforce Grace and Courtesy
Walking on the Line
Along with most Montessori practical life activities, walking on the line helps children develop the control of movement and concentration that are needed for grace and courtesy. Walking on the line can be done with a line placed in a circle, ellipse, straight line, or almost any shape. The line can be created indoors with a string, jump rope, or electric tape. Outdoors, it can easily be drawn with chalk on cement or can simply be a line drawn in sand. There are numerous variations of the game. A child can even do the classic etiquette exercise of walking with a book balanced on his or her head while walking on the line.
The Silence Game
Maria Montessori started this game by standing at the back of the room and quietly calling the name of each child. The children would have to face forward so they couldn't read Dr. Montessori's lips. Each child would quietly walk to Dr. Montessori upon hearing his or her name.
The Silence Game can be used at home or school as Dr. Montessori used it or in a number of variations. You can have children sit as still as possible and listen to the sounds around them. You can hold up a card with the word "Silence" on it, whisper the word "silence," ring a soft chime, or dim the lights to start the silence game whenever you feel the need for a time of silence.
Games to Reinforce Courtesy in General
Role play courteous responses with parents, siblings, friends, other students, dolls, stuffed animals, or puppets. Role play can be used to reinforce almost any etiquette rule.
Mother, May I works well to reinforce manners.
Mr. Manners Says (or Miss Manners Says or Polite Polly Says) is a variation of Simon Says.
Honey of a Game from Child Fun reinforces please and thank you.
The Wonder Years has an Excuse Me Game.
Bry-Back Manor has a Manners Board Game that can be adapted for many ages.
Sunrise Learning Lab uses Kris Kringles to reinforce grace and courtesy during the Christmas season.
Sticks and Stones from To the Lesson! teaches sportsmanship along with math skills.
Games to Reinforce Conversational Skills
The Greeting People Gamefrom Modern Mom helps children learn to start conversations.
Teacher Tom's compliment chain is a good way to reinforce the practice of giving compliments.
Where Is Thumbkin reinforces polite greetings:
Game to Reinforce Saying Thank You for Presents
Jessie from The Education of Ours has a Gift Receiving Game at Mommy Moment.
Games to Reinforce Table Manners
Counting Coconuts has table manners role play with stuffed animals.
eHow Home has a post on hosting a manners party.
The Wonder Years has a Please Pass Game.
A Montessori Musing Place has a silly Please and Thank You Game.
Little Tiger Growing Up has a Tea Pouring Session.
Manners songs are also a fun way to reinforce manners rules. At Bits of Positivity, I have a post with lots of Free Manners Songs for Home or Classroom.
Have you used a grace and courtesy game to reinforce manners at home or school?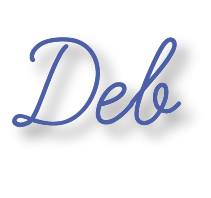 Learn more about Montessori at Home or School: How to Teach Grace and Courtesy!