It's almost here … the cold and flu season in the Northern Hemisphere. Handwashing is always important, but it's especially important now. Since proper handwashing is one of the best ways to stop the spread of disease, the sooner kids can develop the habit of thorough handwashing the better.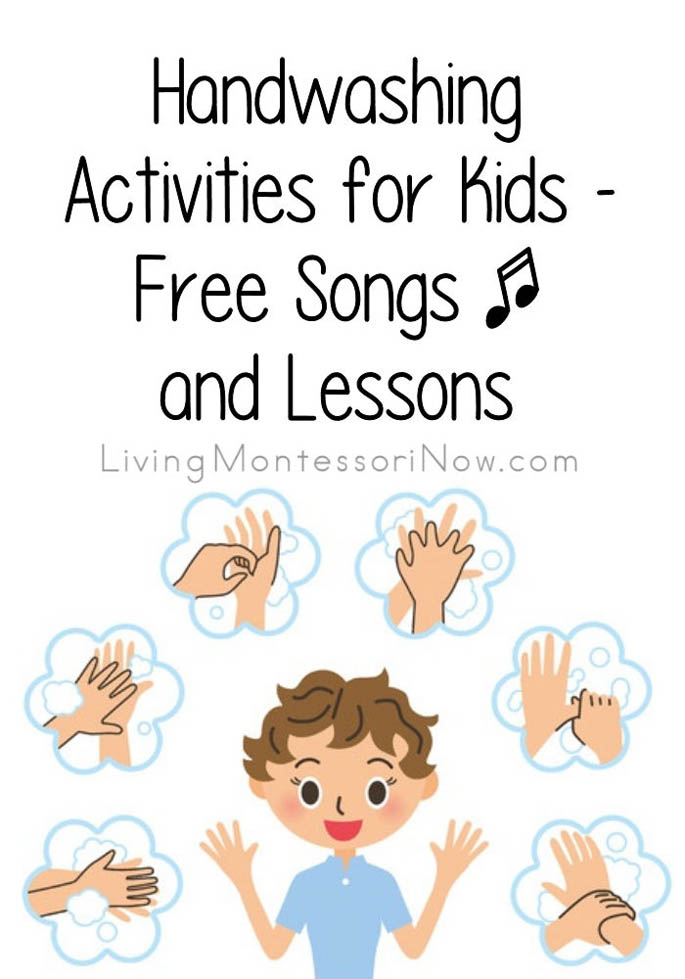 Montessori Care of Self and Handwashing
Care of self is part of the basic Montessori practical life curriculum. Handwashing skills should be included.
Children need to know that you should wash your hands:
after being outdoors or getting your hands dirty
after using the bathroom
after touching animals
before and after touching food
after coughing, sneezing, or blowing your nose.
For a simple handwashing lesson, have your child:
Wash hands in warm water.
Use soap and lather up for about 20 seconds. Get in between the fingers and under the nails. Wash the wrists, too.
Rinse hands.
Dry well with a clean towel.
Handwashing is a great Montessori practical life lesson with steps that can improve the child's order, concentration, coordination, and independence. Here's an example of one way to show the steps involved.
"Preschool Montessori Activities : Teaching Hand Washing to Kids"
Here's a lovely handwashing video showing Montessori in action: "Handwashing" by The Cobb Montessori School
Here are some helpful tips on the "Techniques of Hand Washing" from OSCE Pediatrics.
Free Handwashing Resources
Free "Washing Hands" Song printable from Teaching Mama
"Handwashing Song" to the tune of "Twinkle Twinkle Little Star
"Teaching Kids about Germs and Handwashing" with free printable from Childhood 101
"The Handwashing Song" Classroom Poster from File Folder Heaven
"What Time Do I Wash My Hands?" free printable and handwashing activities from Every Star Is Different
Sesame Street Free "How to Wash Your Hands" Cards
Free handwashing resources from 2Care2Teach4Kids
Free handwashing printable from Scholastic
How to Get Kids to Wash Their Hands Properly (Cinnamon Magic) by Jojoebi
The Science of Handwashing Experiments and Fun from Earth's Kids
The Importance of Handwashing from Stem Mom
Free Handwashing Posters, Activity Sheets & Other Materials from UNL Food
YouTube Handwashing Videos
Singing the "ABC Song" is one way for children to wash their hands for 20 seconds. Following are some other ideas of songs that can be introduced at circle time to encourage handwashing and/or help children wash their hands for 20 seconds. You'll find some of these in my Educational Songs for Circle Time post. Here's a more complete list.
"Happy Handwashing Song" (sing 2 times through)
"Nursery Rhyme – Wash Your Hands" (sing 2 times through)

"Washy Washy Clean"

"Scrub Squad Song Book #1" from KidScoopNews

Scrub Squad (free resources) from Kid Scoop
"Rubba Dub Dub, Animated Handwashing Song" from The Singing Nurse

"Miss Nina's Hand Washing Song"

"Wash My Hands Song"

"When Do I Wash My Hands?" by Kim Lytton, New Mexico State University

"A 20 Second Scrub-A-Dub" by Kim Lytton, New Mexico State University

"Germ Smart – Wash Your Hands" – Animated Video with "Wash Your Hands" Song

Hand Washing for Kids: Pump The Pump Music Video by Softsoap Brand

"The Hand Wash Song" by Krazy Kuzins

Montessori-Inspired Hygiene Resources
See my "Montessori-Inspired Hygiene Lessons to Help Kids Stay Healthy" for ideas the extend the handwashing lessons.
All the Posts in My Free Song and Resources Video Series
Free Songs about Skills and Concepts
Free Unit Study Songs
Free Seasonal and Holiday Songs
Free Video Resources Posts
FREE CHARACTER EDUCATION VIDEO SERIES AT MY BITS OF POSITIVITY BLOG
Have fun with handwashing songs and activities. Here's to staying healthy! 🙂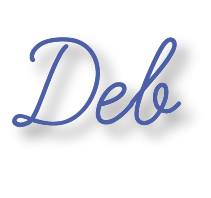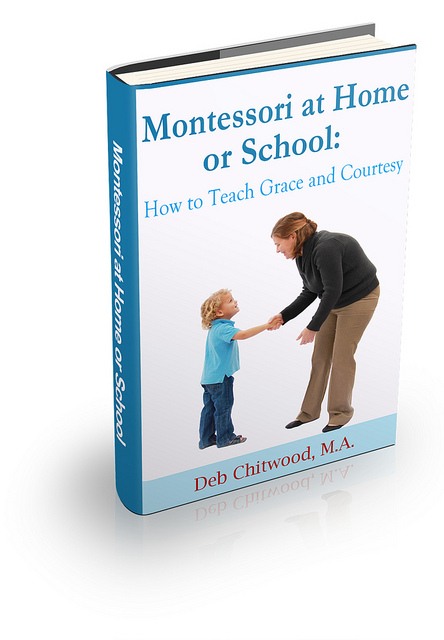 Learn more about my eBook Montessori at Home or School: How to. Teach Grace and Courtesy!
The Montessori at Home! eBook and Montessori at Home! eBook and Materials Bundle are AMAZING resources! You can learn more about them here. Buy them in the Living Montessori Now shop.
If this is your first time visiting Living Montessori Now, welcome! If you haven't already, please join us on our Living Montessori Now Facebook page where you'll find a Free Printable of the Day and lots of inspiration and ideas for parenting and teaching! And please follow me on Pinterest (lots of Montessori-, holiday-, and theme-related boards), and Twitter. You can find me on bloglovin', Instagram, and YouTube, too.
And don't forget one of the best ways to follow me by signing up for my weekly newsletter. You'll receive some awesome freebies in the process!