I homeschooled my two now-adult children through high school. So I've experienced both the ups and downs of homeschooling. For my family, the ups by far outweighed the downs. I want to give you encouragement as well as helpful resources on your homeschool journey. I've organized my main homeschooling posts so they'll be helpful resources.
I'm publishing this today in honor of Homeschool Teacher Appreciation Day, which is April 27 this year. And don't miss a fun event for homeschoolers in the fall … International Homeschool Spirit Week each year in the 4th week of September. Be sure to follow the International Homeschool Spirit Week Facebook page for free activities and resources throughout the week.
Disclosure: This post contains affiliate links (at no cost to you).
My Family's Homeschooling Story
In case you're not familiar with my family's story, my husband and I homeschooled our two children through high school. We started homeschooling back in the 1980s and 1990s before homeschooling was as popular as it is today.Will is now 32, and Christina is 27. They both have bachelor's degrees, earning straight A's throughout college (even though we didn't use grades in our homeschool). Will's degree is from the U.S., and Christina earned her bachelor's degree in England at age 19.
Both Will and Christina had wonderful university experiences and now have successful careers, happy marriages, happy family relationships, and positive social interactions with a wide variety of people. Will and his wife even have a 3-year-old daughter, Zoey. You can often read about Zoey here and at Bits of Positivity (my other blog) and watch Montessori-inspired videos of her on the Living Montessori Now YouTube channel. You can read more about Will and Christina in my About page at Bits of Positivity.
We used Montessori education totally during our kids' preschool years and Montessori principles along with unit studies, some traditional subjects, and Montessori activities where they fit in as our kids grew older.
Even if your style of homeschooling is quite different from my family's, what's most important is that you fit your homeschooling to your own unique family. I hope you can find encouragement and some help in what worked for my family.
Some Posts about My Family's Homeschooling Journey
Suggestions Based on What Worked for My Family
Subjects
Holidays and Celebrations
Homeschool Resource Posts
Montessori Homeschool Resources
For resources specific to Montessori homeschooling, see my Montessori Resources page (with LOTS of posts with resources such as how to start using Montessori at home, how to set up a Montessori preschool homeschool classroom, where to buy Montessori materials, DIY Montessori materials, Montessori elementary homeschooling, and free Montessori materials online).
Free Homeschool Report 2017 (Homeschooling Research)
If you'd like to see what research says about homeschooling, check out "Fabulous Insights into Home Education – Homeschooling Research 2017" at Wisdom Ninja. You can get a free 122-page copy of the results of a homeschooling survey with 1506 respondents from around the world. You'll find lots of fascinating information in the report, and you could find the answers to your questions about what works and doesn't work for other homeschoolers.
Have a wonderful homeschool journey! 🙂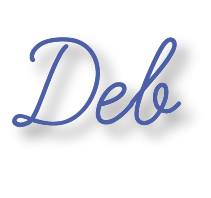 Learn more about my eBook Montessori at Home or School: How to. Teach Grace and Courtesy!
If this is your first time visiting Living Montessori Now, welcome! If you haven't already, please join us on our Living Montessori Now Facebook page where you'll find a Free Printable of the Day and lots of inspiration and ideas for parenting and teaching! And please follow me on Instagram, Pinterest (lots of Montessori-, holiday-, and theme-related boards), and YouTube. While you're here, please check out the Living Montessori Now shop.
And don't forget one of the best ways to follow me by signing up for my weekly newsletter. You'll receive some awesome freebies in the process!