It's that time of year. If you haven't already decided, now is a good time to seriously consider what you want to do about your preschool child's education in the autumn. What's perfect for another family might not be right for you … it's just a matter of finding what works for your unique family.
Montessori education has much to offer families with young children. Even though Montessori schools are the most visible forms of Montessori education, there are a number of great options. Here are some options to consider:
Enrolling your child in a Montessori school.
Creating a Montessori homeschool classroom or space for your child.
Using Montessori principles at home (which can work well for children in any type of school or home environment).
Following are some resources to help you decide which option is best for your child.
Enrolling Your Child in a Montessori School
If you're interested in a Montessori preschool for your child, here are two helpful YouTube videos on choosing a Montessori preschool:
Here's a helpful post: Brief Answers to Questions Parents Often Ask by Tim Seldin and Paul Epstein at The Montessori Foundation.
If you'd like to know more about the Montessori method and see it in action, I have lots of posts with YouTube videos showing ideas from Montessori Schools.
Creating a Montessori Homeschool Classroom or Space for Your Child
For many families, a complete Montessori classroom or a small Montessori space in the house is the ideal solution. My son experienced my Montessori preschool and Montessori homeschool. He loved both, and they were both perfect for their time. My daughter was always homeschooled until college. She loved Montessori homeschool, and homeschooling was the perfect solution for her education through high school.
If you would like to use Montessori education in your homeschool, here are some articles to look at:
How to Set Up a Montessori Preschool Classroom at Home
A Montessori Home from Montessori Print Shop
My Montessori Homeschool Classroom and Materials category has many posts about setting up a homeschool classroom or space.
UPDATE with additional posts from my blog:
How to Set Up a Montessori Space at Home
How to Set Up a Montessori Homeschool Classroom
Using Montessori Principles at Home
Montessori principles are wonderful to use at home regardless of your child's school situation. You're probably already using some of them.
My Top 10 Montessori Principles for Natural Learning lists Montessori principles you can use at home whether or not you have specific Montessori materials.
My Montessori principles category includes a number of posts covering basic Montessori principles that are appropriate for home or school.
My Montessori techniques category has lots of posts with specific Montessori techniques you can use to teach your child or to supplement your child's education at home.
Preparing Montessori Spaces in Your Home
There are many different ways to prepare Montessori spaces according to how you've decided to use Montessori principles in your home.
See "How to Create a Montessori-Friendly Home" for ideas for a number of levels. Here are some of my main home environment posts here:
Jo Ebisujima and I have a free Montessori at home webinar and introduction to our Montessori Crash Course.
Often, you'll have a feeling about what is right for your child and family. Focus on what feels right for your family … and enjoy your child's amazing preschool years!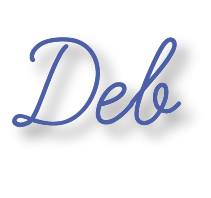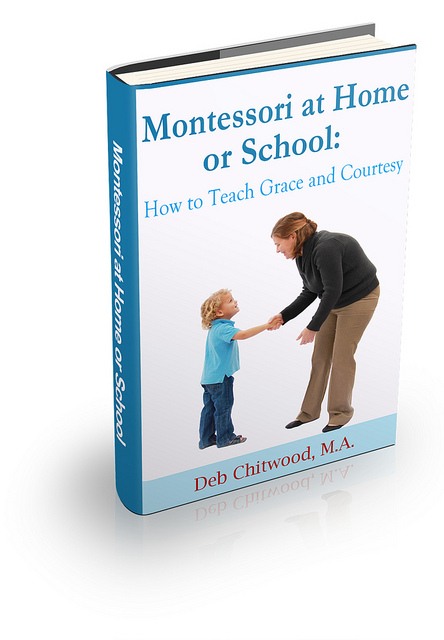 Learn more about my eBook Montessori at Home or School: How to. Teach Grace and Courtesy! I'm also one of the coauthors of the book Learn with Play – 150+ Activities for Year-round Fun & Learning!
The Montessori at Home! eBook and Montessori at Home! eBook and Materials Bundle are AMAZING resources! You can learn more about them here. Buy them in the Living Montessori Now shop.
If this is your first time visiting Living Montessori Now, welcome! If you haven't already, please join us on our Living Montessori Now Facebook page where you'll find a Free Printable of the Day and lots of inspiration and ideas for parenting and teaching! And please follow me on Pinterest (lots of Montessori-, holiday-, and theme-related boards), Twitter (blog posts by me and others along with the Parent/Teacher Daily and other interesting information), and Google+ (post updates). You can find me on bloglovin', Instagram, and YouTube, too.
And don't forget one of the best ways to follow me by signing up for my weekly newsletter. You'll get two awesome freebies (and a monthly subscriber freebie) in the process!
May be linked to Mommy Monday, Mommy Monday, Tasty Tuesdays, A Little Bird Told Me Linky Party, A Little Bird Told Me Linky Party