My kids are already grown, so it's too late for me to save money while homeschooling. But I've learned a few things from homeschooling my kids through high school and doing lots of online research since then.
Homeschooling options are almost unlimited now, so you can even homeschool for free. While completely free usually isn't the best option, you can homeschool inexpensively.
Of course, if inexpensive options feel overwhelming to you, you can save yourself time and avoid hassles by spending more and purchasing more ready-made curriculum. You just have to find the right balance between saving money and saving time. They're both valuable. If it were me, I would pick and choose ways to save money that fit my style of teaching and my kids' learning styles.
Here are some ways to save money that can be used according to what feels right for you and your family:
Read reviews and talk to other homeschoolers before purchasing curriculum.
This is extremely helpful, and you can do a Google search of almost any curriculum to find reviews online. There's even a site called Homeschool Reviews. I attended homeschooling conferences and read books like Cathy Duffy's 100 Top Picks for Homeschool Curriculum. Now Cathy Duffy has lots of reviews online, too, at Cathy Duffy Reviews. There are also many reviews at The Old Schoolhouse. If you Google homeschool reviews you'll find links to many more homeschool reviewers as well.
There are wonderful homeschool groups online. Here are links to some homeschool groups and other groups I network with: The Wonderful World of Online Communities.
There are some Montessori material reviews in the comments section of this post and a linked post: Where to Buy Montessori Materials. Many of the Montessori materials listed are inexpensive versions that are suitable for home use or are inexpensive printables that can be used to create attractive and effective Montessori materials.
Montessori Print Shop has a section of reviews of their materials, such as the review at Discovery Days and Montessori Moments of Bird Nomenclature 3-Part Cards (adding a felt bird and showing how they're used at home). Here's a post showing a hands-on activity for elementary level: North America Pin Map from We Don't Need No Education using inexpensive Montessori printables (photo at top of this post).
With homeschool reviews, it's important to keep in mind your homeschooling orientation and the homeschooling orientation of the reviewers. Some curriculums that were highly recommended wouldn't have worked at all for me or my family. We needed a strong emphasis on Montessori and/or unit studies, "living books," and hands-on learning. A standard textbook – no matter how good – wasn't the best choice for us.
If you do your research, you're more likely to find a curriculum that works for you and can be supplemented easily with materials found online that you can use to add life to your curriculum. That beats buying lots of different curriculums, trying to find the best one. It's always possible to get the wrong curriculum anyway, but that's probably part of homeschooling and education in general.
Recycle your homeschool materials.
As much as your children's learning styles will allow it, pass your curriculum down to your younger children or sell it online or at a homeschool curriculum fair. Even though I only had two children, I was able to pass down most of my son's homeschool materials to my daughter.
I actually had a whole Montessori school full of materials that I was extremely lucky to pass on to my children before selling. When they were older, I had a huge sale with invitations to Montessori school owners along with the general public.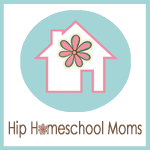 Now, you can sell used Montessori materials and almost any homeschooling materials online. Hip Homeschool Moms even has free homeschool classifieds where you can buy, sell, or trade homeschool materials. There are also Yahoo groups for selling materials online.
When your children are young, many materials can be used, put away for a while, and reintroduced again later. Many Montessori materials can also be stored and reused when your children are older. Cards and activities with zoological classifications, leaf shapes, constellations, etc., are great as supplements later on.
Use free or inexpensive printables and make your own materials.
I used to create Montessori trays totally by hand, which I loved to do. Unfortunately, I'm terrible at drawing and had to find materials to trace or cut out. Today, it's easy to create professional-looking activity trays in very little time by downloading free printables. You can typically find hands-on objects to go with the trays inexpensively around the house, at garage sales, in thrift stores, or at hobby stores. The trays in the photo above used free printables for some of the activities in a letter B theme from Fun with Mama.
How to Set Up a Montessori Homeschool Classroom has links to many Montessori resources and ideas for Montessori activities that can be prepared inexpensively for home use. There are links to LOTS AND LOTS of ideas for inexpensive homeschool activities, such as the ones shown in the photo from The Adventures of Bear.
Here are links to some amazing free printables available online:
Free Montessori Materials Online (example in photo from Explore and Express)
Free Preschool Printables for Activity Trays (Including kindergarten printables such as the one in the photo from 1+1+1=1)
You can also make many materials that don't require printables. There are links to many ideas for making your own Montessori materials in this post: How to Make Your Own Montessori Materials. Because Montessori materials can be expensive to purchase, you can make many of your own or substitute materials that will achieve the same purpose.

John Bowman's e-book Montessori at Home: The Complete Guide to Doing Montessori Early Learning Activities at Home has many ideas, printables, and links for using Montessori education inexpensively at home during the preschool/early-elementary years. The e-book itself is only $8.95 and is a newly revised edition with 296 pages filled with activities and ideas!
Here are posts with links to worksheets that are generally used for elementary and older:
Free Homeschooling Worksheets from Homeschool-Curriculum.org
Worksheets from Homeschooling Adventures
Free Math Worksheets from HomeschoolMath.net
Oklahoma Homeschool (free homeschool forms and worksheets by Cindy Downes)
Check out fantastic finds.
There are so many amazing resources available online. I have a whole category of posts called Fantastic Finds. Check out the posts for many free homeschooling resources: Fantastic Finds. There are sites like Learning Workroom K-8 with whole themes of materials (photo from Learning Workroom K-8 post Geometry: Making 2-D Shapes with Manipulatives).
Be creative for high school and beyond.
Consider what type of high school experience is best for your student. Here are links to posts about what we used: Homeschool High School. Using AP courses and concurrent high school/college courses can give your high schooler a head start on college and take care of high school credits at the same time. My daughter LOVED being a concurrent high school/college student for a couple of courses.
A very helpful resource is the free online Khan Academy with a "library of over 2,400 videos covering everything from arithmetic to physics, finance, and history and 180 practice exercises."
If you'd like to know more about Khan Academy, watch this video:
[youtube]http://www.youtube.com/watch?v=gM95HHI4gLk[/youtube]
Free World U is a free online Pre-K-12 accredited school. There are many other online courses and schools as well.
Academic Earth has "online courses from the world's top scholars."
MIT OpenCourseWare is a web-based publication of "virtually all MIT course content. OCW is open and available to the world and is a permanent MIT activity."
There are more resources at Top Ten Tools for a Free Online Education from Lifehacker.
What are your favorite ways to save money while homeschooling?
Linked with The Mommy Club Resources and Solutions at Milk and Cuddles and Crystal & Co. , Pinterest Tuesday, Show-and-Share Saturday, Link & Learn, and The Sunday Showcase at Mom to 2 Posh Lil Divas and Classified: Mom.
***

This post was written for inclusion in the monthly Carnival of Natural Parenting with the theme "Money Matters." This month our participants have shared how finances affect their parenting choices. Please read to the end to find a list of links to the other carnival participants.
Visit Code Name: Mama and Hobo Mama to find out how you can participate in the next Carnival of Natural Parenting!
Please take time to read the submissions by the other carnival participants: