We're having lots of fun with our tree theme before Arbor Day. Depending on your climate, this activity can be done any time of year, though. We've worked with Montessori parts of a tree activities and then extended those into nature with a nature walk and tree book featuring real parts of a tree.
Disclosure: This post contains some affiliate links (at no cost to you).
Montessori Work with Parts of a Plant
If you read my post with free tree printables and Montessori-inspired tree activities, you know that my 4-year-old granddaughter, Zoey, used the Montessori tree puzzle (ours is from the Montessori By Mom Shoots and Sprouts Toolbox) to match the puzzle pieces to Montessori parts of a tree cards (subscriber freebie) from Trillium Montessori.
Initial Preparations of "My Tree Book"
I had printed out the "My Tree Book" free printable by Elizabeth Hall- Kickin' it in Kindergarten at Teachers Pay Teachers. I used one color of cardstock for the front and back pages and a separate color for the inside pages. It's actually a very easy-to-prepare, well-designed book. Most of the inside pages fold up and are stapled to create pockets for the collected parts of a tree. The others have a line to cut to make them the same size as the folded pages.
First Zoey wrote her name on the cover and decorated her cover tree. She also spontaneously copied the words in the title.
Nature Walk to Find Real Parts of a Tree
Then we went on our nature walk to find real parts of a tree for the book.
I'm not a San Diego native, so I need some help identifying this tree! It has light yellow flowers (with lots of bees on them right now) and hard seed pods with interesting seeds that you'll see in an upcoming photo. Our neighborhood has a row of these trees. If you know what this tree is, please let me know!
The first page of the book says:"A tree has leaves" so Zoey found both fresh and dried leaves from the tree.
The second page says: "A tree has bark." There wasn't any bark coming off the tree, so we found a small piece of bark from another type of tree.
The third page says" "A tree has seeds," so Zoey added a seed pod that still contained some of the tree's unique seeds to her book. You can see some of the seed pods up close from our nature walk and nature tray last fall.
The fourth page says: "A tree has branches and twigs." For this page, we took a very small twig with flowers and leaves to press for the book.
The fifth page says: "A tree has roots." We weren't going to dig up any tree roots, so we saved that page and the rest for another day.
Reading Tree Books and Completing "My Tree Book"


To prepare for the final "My Tree Book" work, we focused on books such as A Tree Is a Plant by Clyde Robert Bulla and My First Discoveries: Trees. If your type of tree is in the book Trees, Leaves and Bark by Diane L. Burns, that would be perfect for the remaining work.
After our pressed twig was ready, Zoey completed her book. First, she used a glue stick to glue a photo of the tree to the inside cover of her book.
She drew roots for the fifth page. Then she drew a spider and ant on the sixth page that says: "Some animals, spiders, and insects live in trees."
The seventh page says: "Lots of fruit grow on trees." Zoey drew an orange on that page.
The eight page says: " I like trees because…" I had Zoey dictate her answer. She told me a sweet story about ants crawling in trees, finding food for their sisters and brothers, and living happily ever after.
I love dictated stories from toddlers and preschoolers! Those were some of the favorite things I saved from my kids' homeschooling. Any type of dictated story or creative writing can be a true keepsake.
This was a fun activity that added lots of meaning to our work with parts of a tree. Now I just need to find out what type of tree we featured!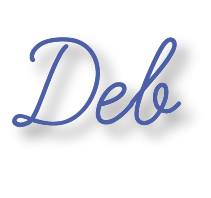 Learn more about my eBook Montessori at Home or School: How to. Teach Grace and Courtesy!
If this is your first time visiting Living Montessori Now, welcome! If you haven't already, please join us on our Living Montessori Now Facebook page where you'll find a Free Printable of the Day and lots of inspiration and ideas for parenting and teaching! And please follow me on Instagram, Pinterest (lots of Montessori-, holiday-, and theme-related boards), and YouTube. While you're here, please check out the Living Montessori Now shop.
And don't forget one of the best ways to follow me by signing up for my weekly newsletter. You'll receive some awesome freebies in the process!