Although my children are grown up now, I love to look back on our years spent homeschooling. And I'm so thankful we homeschooled. Whenever you hear someone say children grow up too fast – they're absolutely correct! I'm glad homeschooling allowed my husband and me to spend as much time as we did with our children.
I certainly could have been better organized in my homeschool planning and record keeping. Maybe I should have been more structured. But I'm happy to say that my children turned out great, and none of us ever regretted homeschooling. And after homeschooling through high school, at ages 20 and 25 my children, Christina and Will, both have bachelor's degrees and still have a love of learning.
Disclosure: This post contains affiliate links (at no cost to you).
Note: There are many more resources available for homeschooling now. These aren't necessarily what I'd choose today. They're just what we used at the time. I would definitely use some form of unit studies with a Montessori emphasis, though.
Here's how we homeschooled:
Preschool Homeschool
During the preschool years, we used Montessori education, lots of reading aloud, and field trips. We had a separate room for our Montessori classroom. Our classroom actually looked like a small Montessori school because I had the materials, shelves, and furniture from the Montessori school I closed when Will was 3. It certainly wasn't essential that I had such a complete Montessori homeschool classroom, though.
Elementary Homeschool
During the elementary years, we used KONOS unit studies for science, social studies, art, music, literature, reading, health and safety, and religious education. We all loved KONOS because it's multi-level, fun, emphasizes character development, and uses a lot of hands-on discovery learning, compatible with Montessori principles. We also enjoyed using the KONOS timelines and timeline characters, at first on a wall and then in the Book of the Centuries when we moved.
We used some Montessori elementary materials from Montessori Research and Development, but we didn't have access to all the wonderful inexpensive and free Montessori materials available online today. We still used many of our Montessori hands-on cultural materials for the appropriate KONOS units. Although the materials were used at the preschool level in Montessori, many of the cultural materials are actually appropriate for elementary ages as well. For example, we used our rock-matching cards and classifications-of-animals 3-part cards during our unit on orderliness with its associated studies of rock classification and animal classification.
We had some traditional subjects. KONOS doesn't cover math, phonics, grammar, or spelling. We used Montessori math, phonics, and grammar in the beginning. Then we used Saxon math all the way through high school.
Note: If it were available at the time, I think we would have used the Life of Fred for our math program after our initial work with Montessori math materials. My kids loved books, and those types of kids seem to love the Life of Fred. That said, my daughter was happy with any math program (because she simply loved math). My son would have been much happier with the Life of Fred.
We used Bob Jones University Press spelling and KONOS History of the World – in an unstructured way. We had spelling "tests." In Montessori education, children aren't graded, and our homeschool didn't have grades either. We had what we called spelling tests (our only tests other than the state-required standardized tests every other year), but then we just checked and corrected any mistakes without giving a grade. We liked the spelling books for going through spelling in a systematic way along with adding personal spelling words and weekly journal writing.
Note: I would probably use All About Spelling now (which wasn't available when we homeschooled). Because it's so much easier to find Montessori elementary materials, I would probably use Montessori grammar materials as long as possible.
We did A LOT of reading. With KONOS, we were able to use library books or books we collected in our home library related to the unit we were studying. And we read numerous fiction books – classics, historical fiction, and just-for-fun fiction. We read a lot of books aloud, regardless of our children's ages, and Will and Christina read a lot on their own.
We went on lots of field trips. Early on, we did many activities with our local homeschool co-op. We and the other homeschoolers in the group took turns hosting activities at our homes, at a local park, or at a local business. We studied everything from origami to German to horsemanship.
As a family, we went on lots of field trips as well. When Will and Christina were ski racers and then figure skaters, we combined competitions with educational and fun road trips.
High-School Homeschool
We continued to use KONOS in high school as well. During high school, we used KONOS History of the World. By high school, Will and Christina completed most of their subjects independently. We used traditional materials for subjects like biology (except for dissection, which we vegetarians did on the computer).
Will completed his high-school subjects at home, graduating at age 17. By the time Christina was in high school, I had learned about concurrent high-school and college courses which allowed high school and college credit at the same time. At age 15, Christina took College Astronomy through a local community college during the fall semester. During the spring semester, she took College Algebra through the local university. She graduated at age 16 from homeschool high school.
Will finished his 1st and 2nd grade work in one year, allowing him to graduate a year early. He became a part-time college student at age 17 (part-time in the beginning because of his skating schedule). Christina started 1st grade a year early and homeschooled year round the last couple of years, allowing her to graduate two years early. Christina became a full-time college student at age 16.
How we homeschooled worked perfectly for our family. Your family's style of learning at home might be completely different, and that's totally fine. What type of home learning works best for your family?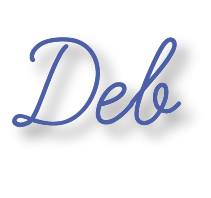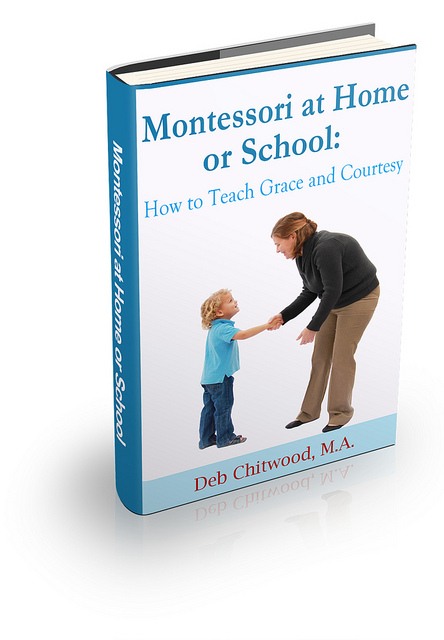 Learn more about my eBook Montessori at Home or School: How to. Teach Grace and Courtesy!
If this is your first time visiting Living Montessori Now, welcome! If you haven't already, please join us on our Living Montessori Now Facebook page where you'll find a Free Printable of the Day and lots of inspiration and ideas for parenting and teaching! And please follow me on Pinterest (lots of Montessori-, holiday-, and theme-related boards), Instagram, and YouTube. You can find me on bloglovin' and Twitter, too.
And don't forget one of the best ways to follow me by signing up for my weekly newsletter. You'll receive some awesome freebies in the process!