I published a post about inexpensive and DIY sandpaper letters, with many ideas that work for sandpaper numerals as well as letters. Here I'll give resources specifically for sandpaper numerals and sandpaper-numeral presentations and extensions.
Traditional sandpaper numerals are sandpaper numerals on green hardboard. There are many inexpensive options or DIY options that are great for homeschools.
Where to Purchase Inexpensive Sandpaper Letters
Disclosure: This post contains some affiliate links (at no cost to you).
If you'd like to purchase sandpaper letters for home use, here are some inexpensive sources:
Alison's Montessori (I have Alison's Montessori sandpaper numerals and have a review of the Alison's Montessori sandpaper numerals.)
More Sandpaper Numerals on Amazon
Here's a more thorough list of Montessori material suppliers along with comments from parents who purchased from various companies: Where to Buy Montessori Materials.
How to Make Your Own Sandpaper Numerals

There are patterns and directions for making your own sandpaper numerals (along with many other Montessori materials) in the book Teaching Montessori in the Home: Pre-School Years: The Pre-School Years
by Elizabeth G. Hainstock.
NurtureStore has detailed directions for making your own sandpaper numerals.
Montessori from the Heart has DIY sandpaper numerals kids can make or help make along with ideas for tactile numeral extensions.
Peaceful Parenting made counting boards with sandpaper numerals.
2 Pequeños Traviesos has sandpaper numerals on laminated green cardstock.
L'écol'logis has sandpaper numerals on laminated cardstock.
2 Little Seeds has directions for making authentic-looking sandpaper numerals on birch wood.
FUNdamentals made sandpaper numerals on hardboard.
Sandpaper Numeral Alternatives
A number of parents make textured numerals of felt or velvet.
OurMontessoriHome.wordpress.com made felt numerals on foam boards.
Pre-K pages has tactile glue numbers.
I Can Teach My Child glued sand onto numerals written on index cards.
Petite Momma's World used felt paper numerals on cardstock.
Faolmor's Den has textured numerals made with glittery card.
ABCJesusLovesMe has a variety of ideas for tactile numbers and letters.
Check out my inexpensive and DIY sandpaper letters post for other creative alternatives that work for sandpaper numerals as well as letters.
Numeral Templates
Welcome to Mommyhood has free sandpaper numeral templates.
Happy Early Learning has a free sandpaper numeral template at Teachers Pay Teachers.
Sandpaper Numeral Presentations and Extensions
Montessori Primary Guide has sandpaper numbers presentation and video.
Leptir has detailed sandpaper numeral presentation and extensions.
Little Schoolhouse in the Suburbs has tactile card extensions using Touch and Trace Cards from Knowledge Tree and sandpaper numerals from Montessori Outlet.
Barefoot in Suburbia has dinosaur counting with sandpaper numerals.
How We Montessori uses sandpaper numerals with a sand tray.
This number tracing board fromJennifer on Etsy is a wonderful extension.
Montessori: Number Work is also a helpful extension.
More DIY Montessori Materials
You'll find lots and lots of ideas for DIY Montessori materials in my post on how to make your own Montessori materials.
What do you use or plan to use for tactile numerals?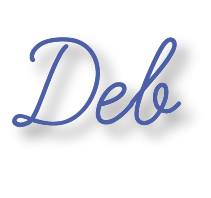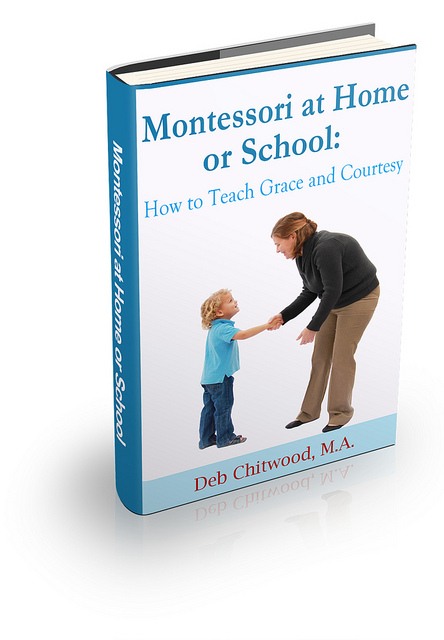 Learn more about my eBook Montessori at Home or School: How to. Teach Grace and Courtesy!
The Montessori at Home! eBook and Montessori at Home! eBook and Materials Bundle are AMAZING resources! You can learn more about them here. Buy them in the Living Montessori Now shop.
If this is your first time visiting Living Montessori Now, welcome! If you haven't already, please join us on our Living Montessori Now Facebook page where you'll find a Free Printable of the Day and lots of inspiration and ideas for parenting and teaching! And please follow me on Pinterest (lots of Montessori-, holiday-, and theme-related boards), Instagram, and YouTube. You can find me on bloglovin' and Twitter, too.
And don't forget one of the best ways to follow me by signing up for my weekly newsletter. You'll receive some awesome freebies in the process!