When I was doing online research yesterday afternoon, I was excited to find a wonderful project you can do with your students and/or family between Martin Luther King Day and Valentine's Day. And it definitely isn't too late to start.
100 Acts of Kindness Project
I found the 100 Acts of Kindness Project through Toddler Approved, although Toddler Approved credited Read Write Think for the idea. It's an idea that could make a big difference in your students' and/or children's lives … and you can make your kindness project as simple or as elaborate as you choose. (Update: You'll find links to all my 100 Acts of Kindness Projects at my Bits of Positivity blog.)
If you want to participate in this year's 100 Acts of Kindness Project through Toddler Approved, comment on the above blog post. Then you'll need to record your students' or family's 100 Acts of Kindness, participate in a weekly kindness challenge through Toddler Approved, and have a kindness celebration on Valentine's Day.
Here's this week's kindness challenge: Kindness Challenge # 1. The kindness-challenge post also shows a great way to record the 100 acts with preschoolers. Here's another way to track the 100 acts: Kindness Challenge # 1. Read Write Think has a link to a printable 100 Acts of Kindness Chart, which you might want to use with older children (although it can be used with any age). Or you can develop your own system for recording your 100 acts.
Check out these links for more ideas:
K-12 Resources for Living the Dream: 100 Acts of Kindness from Read Write Think. Be sure to check out the gray tabs for resources for each grade level.
Acts of Kindness from Kid Activities
Educators – Lesson Plans from The Random Acts of Kindness Foundation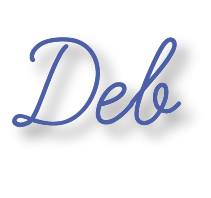 Learn more about my eBook Montessori at Home or School: How to. Teach Grace and Courtesy!
If this is your first time visiting Living Montessori Now, welcome! If you haven't already, please join us on our Living Montessori Now Facebook page where you'll find a Free Printable of the Day and lots of inspiration and ideas for parenting and teaching! And please follow me on Instagram, Pinterest (lots of Montessori-, holiday-, and theme-related boards), and YouTube. While you're here, please check out the Living Montessori Now shop.
And don't forget one of the best ways to follow me by signing up for my weekly newsletter. You'll receive some awesome freebies in the process!