This post contains calendar observances and themed activities for July 2014. If you'd like an updated calendar for any year, you can find it in my
July Themed Activities for Kids
. This calendar is different because the calendar observances with changing dates are added into the list of July dates, making it less likely that you'll miss an event.
I love using unit studies and themed activities for holidays and calendar observances. You'll find all my unit studies and holiday posts in my "Should You Use Unit Studies?" post. You might choose to plan unit studies based on your child's interests. Many unit studies, such as a dinosaur unit or transportation unit, work well at any time of the year.
Some unit studies naturally fit best into specific seasons or months. And many others can be used at any time but are extra fun when combined with a holiday or calendar observance.
You'll find more links for calendar observances in my "Enliven Your Homeschool with Some Calendar Fun" post. The post has links to resources for calendar observances for any level. I mainly focus here on July themes for preschoolers through elementary, although you'll find some calendar observances here for any age.
Summer Themed Posts
Montessori-Inspired Summer Playdough Activities, Montessori-Inspired Activities for Casey at the Bat, Top 10 Summer Themes for Preschoolers, 20 Outdoor Phonics Activities, Summer Fun Pinterest Board
Monthly Observances for July

Monthly observances can be used for themed activities throughout the month or for one or two weeks during the month.
July Dates that Can Be Used for Themed Activities
Calendar observances are great for mini units or even units that might last the whole month.
June 28-July 27 (Started June 29 in North America): Ramadan
July 1: Canada Day (July 1 except when July 1 is a Sunday; then it's July 2)
July 1: International Joke Day
July 1: First American Zoo Opened in Philadelphia, 1874 – Montessori-Inspired Zoo Animal Unit, Montessori-Inspired Zoo Animal Unit (2012), Zoo Animal Unit Study Pinterest Board
July 2: First Zeppelin Flight, 1900
July 2: World UFO Day
July 2: I Forgot Day
July 3: Stay Out of the Sun Day
July 4: Independence Day (USA) – Child-Led Patriotism, Montessori-Inspired Fun with Golf Balls and Ping Pong Balls, Montessori-Inspired Patriotic Unit, Montessori-Inspired 4th of July Activities, Patriotic Practical Life and Math Activities, Kids' Patriotic Activities (U.S.) Pinterest Board
July 4: National Country Music Day
July 4: Sidewalk Egg Frying Day
July 5: Graham Cracker Day
July 5: Phineas Taylor Barnum (started the traveling circus) Born, 1810 – Circus Unit Study Pinterest Board
July 7: Chocolate Day
July 7: National Macaroni Day
July 8: Liberty Bell Cracked, 1835 while being rung at the funeral of John Marshall
July 9: National Sugar Cookie Day
July 10: Teddy Bear Picnic Day – Montessori-Inspired Teddy Bear Activities, Kids' Teddy Bear Activities Pinterest Board
July 10: National Blueberry Picking Day – Montessori-Inspired Fruit Unit, Montessori-Inspired Food Art
July 11: World Population Day
July 11: E.B. White born, 1899 (For a thorough children's author birthday calendar, see the right sidebar of Happy Birthday Author)
July 12: Paper Bag Day – The paper bag manufacturing machine was patented
July 12: Different Colored Eyes Day
July 12: National Pecan Pie Day
July 13: Barbershop Music Appreciation Day
July 13: Embrace Your Geekness Day
July 14: Tape Measure Day
July 15: Cow Appreciation Day – Montessori Grammar Farm,Montessori-Inspired Corn Unit, Montessori-Inspired Farm Unit, Safari Ltd. Farm TOOBS and Keys, Free Farm Printables and Montessori-Inspired Activities Using Farm Replicas and Printables, 40+ Farm Sensory Tubs, Inexpensive, Simple-to-Prepare Montessori Grammar Farm, Farm Unit Study Pinterest Board
July 16: World Snake Day
July 17: Disneyland Opens, 1955
July 17: Sewing Machine Patented, 1790 – Montessori-Inspired Sewing Activities
July 18: Mandela Day – (affiliate link) Free Montessori Helper Mandela Day Materials
July 18: Astronaut John Glenn Born, 1921 – Astronaut Unit
July 20: Moon Day – First Landing on the Moon, 1969 – Astronaut Unit, Montessori-Inspired Moon Unit, Goodnight Moon Resources and Activities, Astronomy Unit Study Pinterest Board
July 20: National Ice Cream Day (3rd Sunday in July) – Montessori-Inspired Natural Ice Cream in a Bag
July 20: International Chess Day
July 20: National Lollipop Day
July 22: Pied Piper of Hamelin Day
July 22: Hammock Day
July 23: National Mosquito Day – Montessori-Inspired Insect Unit
July 24: Amelia Earhart Born, 1897 – Montessori-Inspired Transportation Unit, Transportation Unit Study Pinterest Board
July 25: Culinarians Day – Montessori-Inspired Food Preparation for Preschoolers, Kids' Food Fun Pinterest Board
July 26: Jan Berenstain born, 1923
July 26: Aunt and Uncles Day – Kids' Family Tree Activities Pinterest Board, How to Help Your Child Feel Comfortable Greeting Relatives
July 27: Bagpipe Appreciation Day
July 27: Take Your Pants for a Walk Day
July 27: Parents' Day (4th Sunday of July) – How to Help Each of Your Children Feel Special, Parenting Pinterest Board
July 28: Beatrix Potter Born, 1866
July 29: NASA Established, 1958 – Astronaut Unit, Montessori-Inspired Astronomy Activities, Montessori-Inspired Star and Constellation Unit, Montessori-Inspired Moon Unit, Montessori-Inspired Solar System Activities and World Space Week Blog Hop, Montessori-Inspired Astronomy Units, Astronomy Unit Study Pinterest Board
July 29: International Tiger Day – Montessori-Inspired Little Passports Activities – India; Montessori-Inspired Continent Box Activities with Animal Figures and Landmarks – Asia
July 29: National Lasagna Day
July 30: Paperback Book Day – Montessori-Inspired Dr. Seuss Activities, Montessori-Inspired Eric Carle Activities, How to Help Your Child Treasure Books, Simple Tips for Organizing Your Homeschool Library, Montessori-Inspired Ideas for Enjoying Books with Your Child or Students, Montessori-Inspired Activities for the Tortoise and the Hare, Goodnight Moon Resources and Activities, Montessori-Inspired Activities for Mike Mulligan and His Steam Shovel, Free Mitten Printables and Montessori-Inspired Mitten Activities, Literature-Based Activities Pinterest Board
July 30: National Cheesecake Day
July 31: First US Patent Issued – Granted to Samuel Hopkins, 1790.
Have a wonderful July! 🙂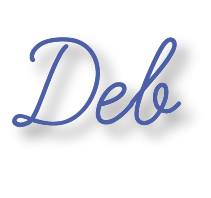 Free Printable July Calendar from iMom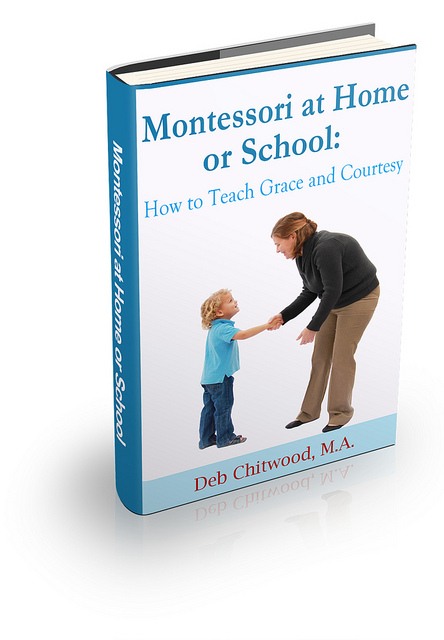 Learn more about Montessori at Home or School: How to Teach Grace and Courtesy!
If this is your first time visiting Living Montessori Now, welcome! If you haven't already, please join us on our Living Montessori Now Facebook page where you'll find a Free Printable of the Day and lots of inspiration and ideas for parenting and teaching! And please follow me on Pinterest (lots of Montessori-, holiday-, and theme-related boards), Twitter (blog posts by me and others along with the Parent/Teacher Daily and other interesting information), and Google+ (post updates and Montessori Community). You can find me on bloglovin' now, too. I'm also a Parenting Expert on Sulia. Thank you for following me there. And don't forget one of the best ways to follow me by signing up for my weekly newsletter in the right sidebar. You'll get two awesome freebies in the process!
May be linked to Afterschool Express, Thoughtful Spot, Tuesday Tots, The Mommy Club Resources and Solutions, Mom's Library, The Weekly Kid's Co-op, Homeschool Link-up, Learn & Link, TGIF Linky Party, Preschool Corner, Ultimate Homeschool Pinterest Party, Sharing Saturday, Saturday Show & Tell, Share It Saturday, Show-and-Share Saturday, The Sunday Showcase, Link & Learn.