I'd been trying to figure out a simple but attractive Christmas ornament that my 2-year-old granddaughter could make for her parents. (Shhh! Don't tell Zoey's parents!)
There were lots of options but not one that seemed just right. I wanted the ornament to be a Christmas tree to go along with a cute Christmas counting book that has 2 Christmas trees. I thought that would be perfect … one tree for Mommy and one for Daddy.
Then I saw these lovely colorful craft-stick Christmas tree ornaments ( "Happiest Trees EVER") at Trisha Brink Design. I couldn't help but think that a Montessori-inspired learning activity along with a Christmas ornament would work well for older toddlers as well as preschoolers. Even older children could make a more polished version.
Disclosure: This post contains affiliate links (at no cost to you).
Christmas Picture Book Inspiration
I LOVE Eric Carle books, and I'd gotten Eric Carle's new book The Very Hungry Caterpillar's Christmas 123 for Zoey's Christmas book basket.
Zoey had fun with this book as soon as she found it in the book basket on Thanksgiving Day. As I said, the 2 Christmas trees are perfect inspiration for making 2 Christmas tree ornaments … one for Mommy and one for Daddy.
Materials Needed for a Craft-Stick Christmas Tree Ornament
Colored Craft Sticks (regular size – not jumbo)
Tray (if you want to prepare a Montessori-inspired activity)
Small containers for gems, Q-Tips, and glue
Montessori-Inspired Length Activity to Create a Craft-Stick Christmas Tree
Montessori teachers and homeschoolers are familiar with the Montessori red rods as a sensorial introduction to length. Although this activity doesn't have the quality and exactness of materials (or the isolation of quality), focusing on length is still a good way to introduce the first part of the craft.
I laid out the green craft stick vertically and then had Zoey find the longest stick. We placed that at the bottom. Then she found the "longest stick left" of each craft stick (which I'd already pre-cut into graduated lengths). After she laid them out in a Christmas tree shape, she used a Q-Tip with school glue to glue each of the graduated sticks to the green stick.
Adding Sparkles to the Craft-Stick Christmas Tree Ornament
Once Zoey had the tree shape, she just needed to glue craft gems to her tree. I had stars and hearts to choose from for the top of the tree and smaller gems to glue on the "branches." It worked well to use the Q-Tip with the glue. I just changed Q-Tips a few times so they retained their shape for easy gluing. Zoey liked placing the dots of glue on the tree using the Q-Tips, which made that technique a good choice for her.
With a 2 year old, this did require direction in creating the tree shape and gluing on the crystals. With preschool-age children, this would be a simpler activity. The activity still worked well for Zoey, although I saved the second tree for another day. With a 2 year old, I wouldn't do more than one tree at a time unless your toddler is especially interested in doing more.
I glued on the ribbon (6 1/2″ ribbon for each ornament) using a hot-glue gun. I'm sure you could use a different type of glue, but I thought this would work well.
I'm a real fan of wooden Christmas tree ornaments, so I'm especially happy that I found this idea … and I love that even a 2 year old can make such a pretty ornament.
I think the completed ornament makes a lovely present for moms, dads, and grandparents. I'm sure Zoey's mommy and daddy will love theirs.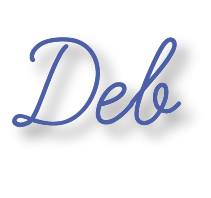 Learn more about my eBook Montessori at Home or School: How to. Teach Grace and Courtesy!
If this is your first time visiting Living Montessori Now, welcome! If you haven't already, please join us on our Living Montessori Now Facebook page where you'll find a Free Printable of the Day and lots of inspiration and ideas for parenting and teaching! And please follow me on Instagram, Pinterest (lots of Montessori-, holiday-, and theme-related boards), and YouTube. While you're here, please check out the Living Montessori Now shop.
And don't forget one of the best ways to follow me by signing up for my weekly newsletter. You'll receive some awesome freebies in the process!