My husband thought it was rather funny when I got a package labeled "live insects." But it was just part of the ladybug love going on at our house right now. My 4½-year-old granddaughter, Zoey, and I have been having lots of fun with our ladybug unit … and especially with our project of growing ladybugs!
Disclosure: This post contains some affiliate links (at no cost to you).
Montessori Shelves with Ladybug-Themed Activities
These are the themed shelves at the beginning of our ladybug unit. We started with ladybug books and a variety of ladybug-themed activities including a free ladybug culture card designed by The Montessori Company. I also used our Montessori-inspired ladybug pack (subscriber freebie pack, so just sign up for my email to get the link and password … or check the bottom of your latest newsletter if you're already a subscriber). You can read about all our activities in the post with my Montessori-inspired ladybug unit with free printables and activities.
Ladybug Life Cycle References
Our ladybug growing project started with great books. Ladybug (Life Cycles) has colorful, detailed photographs and answers the questions children will often want to know about the life cycle of a ladybug.The open book is the Ultimate Bugopedia: The Most Complete Bug Reference Ever (National Geographic Kids). I love National Geographic Kids books, and this is a wonderful reference for a study of insects.
You'll find some other awesome ladybug books in this post:
The Best Ladybug Books for Kids
Ladybug Life Cycle Tray and Reader
We enjoyed these ladybug life cycle activities to go along with the books and project of growing ladybugs.
For this tray, I used the free printable Ladybug Life Cycle Readers from Blessed Beyond a Doubt and Life Cycle of a Ladybug Printables by Monique of Living Life and Learning at 123 Homeschool 4 Me. I used a Multicraft tray, Safari Ltd. Life Cycle of a Ladybug figures, and Montessori Services basket for the figures.
There are four levels of Ladybug Life Cycle readers in the printable, so it's very versatile. Zoey loved this reader and had fun drawing a ladybug for the last page of the book.
The ladybug life cycle figures and simple cut-and-paste activity are good ways to add hands-on ladybug life cycle work.
Materials for Our Growing Ladybugs Project
I wanted something more versatile and natural looking than the original Ladybug Land, so I got the Insect Lore Tube of Live Baby Ladybug Larvae and an Insect Lore Bug Carrying And Catching Bag (Mesh Bug Habitat Unfolds to 8″ By 6″). It's perfect for what I wanted. Zoey and I can easily watch the ladybug larvae, and it's designed as a bug catcher for later nature walks.
I also have a Montessori Services clear acrylic tray with a dropper bottle filled with water to water the sponge that's in a small container that I added to the ladybug habitat. Zoey loves to add the needed 2 drops to the sponge.
The tray also holds a magnifying glass that Zoey uses to observe the larvae, pupae, and adult ladybugs.
Observing and Enjoying Ladybugs
I had told Zoey that it takes 21 days for a ladybug larva to become a pupa. It was a surprise when only four days later, we had two ladybugs! Obviously, they had been larvae for awhile already!
After observation, one was released outdoors. The other one escaped under a shelf, so we'll see if it turns up another time!
We found another adult ladybug 3 days later. Zoey had lots of fun observing it and having it crawl on her. Then we put it back in the bug habitat to observe another day. Unfortunately, it died. So we decided to release the ladybugs immediately after observation from now on.
We read that ladybugs can stay in the pupal stage from 3-15 days. We kept watering the sponge and watching for more ladybugs, but we didn't have more adult ladybugs than the three.
I ordered a second package of ladybug larvae to continue our project. We placed all the pupas that didn't become adult ladybugs outdoors under a flowering bush in case they might still become ladybugs. In the future, we'll release any adult ladybugs outdoors in the evening along with a small container of raisin water for them.
Our new batch of ladybug larvae are doing well, and we're hoping to have more adults this time. But it was worth it even with only 3 adults. Zoey learned a lot about ladybugs and found so much joy in seeing their transformation to adult ladybugs.
More Insect Activities and Resources
Montessori-Inspired Ladybug Unit with Free Printables and Activities
I'd love to hear about your ladybug activities and/or ladybug growing project!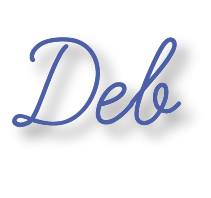 Learn more about my eBook Montessori at Home or School: How to. Teach Grace and Courtesy!
If this is your first time visiting Living Montessori Now, welcome! If you haven't already, please join us on our Living Montessori Now Facebook page where you'll find a Free Printable of the Day and lots of inspiration and ideas for parenting and teaching! And please follow me on Instagram, Pinterest (lots of Montessori-, holiday-, and theme-related boards), and YouTube. While you're here, please check out the Living Montessori Now shop.
And don't forget one of the best ways to follow me by signing up for my weekly newsletter. You'll receive some awesome freebies in the process!