Maria Montessori believed that young children have a natural love of learning. Thanks to matching Montessori sandpaper letters with small objects, my son decided as a toddler that learning to read was just a fun game.
Until my son, Will, was 3½, I owned and directed my own Montessori school for children ages 2½ -5. I only worked part-time until Will was 2½. I also brought Will to the school with me. Will quickly became a part of the school and worked alongside the children, even though he was just a toddler.
Watching the other children, Will fell in love with the sandpaper letters. He especially loved the small objects used for various language activities. (Of course, the objects weren't safe for a 1-year-old, so Will was watched carefully when he used them.)
Because of Will's fascination with sandpaper letters and miniature objects, I used an extension to learning phonetic sounds that Will named the "fun game." I placed sandpaper letters one at a time on the floor (at the school, we placed the letters on a rug).
I said the letter's phonetic sound and let Will put the matching object on the sandpaper letter. Often, Will traced the sandpaper letter first. I might emphasize the object's initial sound by saying something like, "Can you find the zzzebra?"
We gradually added more objects for each sound. Will loved the game so much that we even took the sandpaper letters home during the weekends.
Normally, I wouldn't introduce sandpaper letters at such a young age. I just followed Will's interest. He found the "fun game" so interesting that he knew all his phonetic sounds at age 1½.
So, what does that say? I think it says a couple of things.
1. The most important part of Montessori education is Maria Montessori's message to observe and follow the child's lead.
The teacher must derive not only the capacity, but the desire, to observe natural phenomena. In our system, she must become a passive, much more than an active, influence, and her passivity shall be composed of anxious scientific curiosity and of absolute respect for the phenomenon which she wishes to observe. The teacher must understand and feel her position of observer: the activity must lie in the phenomenon.

There was no method to be seen, what was seen was a child…acting according to its own nature. The essential thing is to arouse such an interest that it engages the child's whole personality.

One test of the correctness of educational procedure is the happiness of the child.
And, so, we sometimes just need to put aside our preconceived notions and follow the child.
2. The "fun game" is a good extension of the sandpaper letters and a way for young children to enjoy learning phonetic sounds.
Of course, the activity might be best at age 3½-4½. But you as the parent know your child and can tell when your child is ready. If you introduce the activity and your child isn't interested, wait and introduce it later. Or find a way to introduce phonetic sounds that interests your child.
Once your child knows the phonetic sounds, the task of learning to read is so much easier. Later, your child will just need to learn to blend sounds to be able to read simple words.
So, go ahead and trust yourself. Trust your child. Learning to read can be just a fun game.
Some helpful links:
How to introduce sandpaper letters, including a video on introducing sandpaper letters: How to Teach Concepts and Vocabulary to Your Preschooler Using the Three-Period Lesson.
I have a post with video on how to pronounce the phonetic sound for each letter: Teach Letter Sounds to Your Child Using Montessori Principles.
Disclosure: Contains some affiliate links at no cost to you.
To Buy or Make Your Own Sandpaper Letters: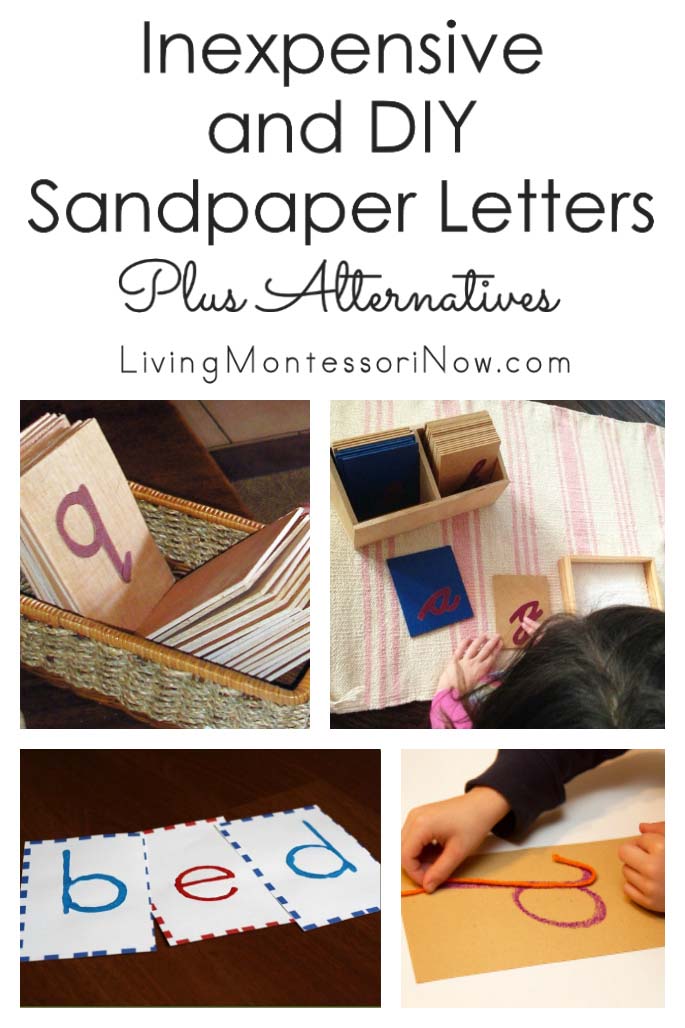 Update: I have a roundup post with lots of resources for DIY sandpaper letters as well as places to buy inexpensive sandpaper letters.
Places to buy small objects:
Craft stores typically have lots of small objects that work well. Miniature toys, such as Barbie accessories, are also good sources.
Although often more expensive, you can buy objects specifically for sound sorting. Here are some examples:
Other sound-sorting activities:
Momtessori has another variation of the sound sorting activity: Sound sorting.
Momtessori also has another variation with the I spy game: I spy with my little eye …
Update: You'll find more helpful resources in my post with favorite phonics materials for preschoolers.
Note: If you wondered about my son's W-sitting, we hadn't heard about it back when he was a toddler. Later on, when Will had to take ballet for figure skating, his ballet teacher told him W-sitting wasn't good. So he stopped. He went on to become an elite athlete. 🙂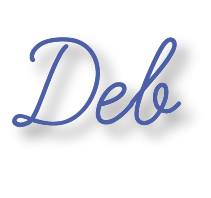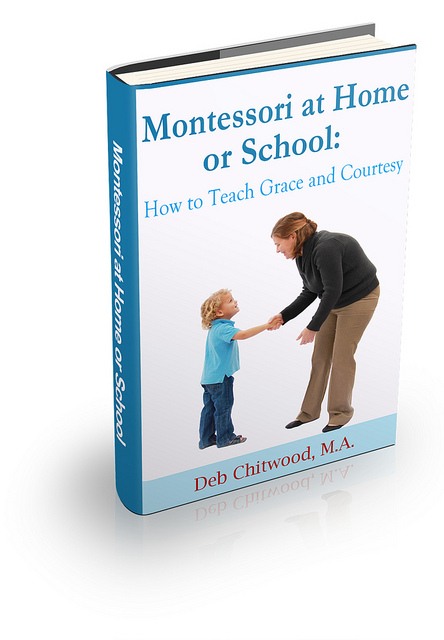 Learn more about my eBook Montessori at Home or School: How to. Teach Grace and Courtesy!
If this is your first time visiting Living Montessori Now, welcome! If you haven't already, please join us on our Living Montessori Now Facebook page where you'll find a Free Printable of the Day and lots of inspiration and ideas for parenting and teaching! And please follow me on Pinterest (lots of Montessori-, holiday-, and theme-related boards), Instagram, and YouTube. You can find me on bloglovin' and Twitter, too.
And don't forget one of the best ways to follow me by signing up for my weekly newsletter. You'll receive some awesome freebies in the process!