Disclosure: I received a Little Partners 3-in-1 Growing Step Stool to facilitate my review. I was not required to write a positive review. My opinions are honest and my own.
My granddaughter and I have been in love with the Little Partners Learning Tower I reviewed in November, so I was very happy to be asked to do a review of the new Little Partners 3-in-1 Growing Step Stool. I really appreciated the sturdy and safe construction of the original Learning Tower. Because it's designed to hold up to 500 pounds, though, it is large and not super easy to move around. It's perfect for activities where a child stands at the counter to help with a project like baking or works at his or her own activity close to an adult (very useful during those "sticky" toddler stages where the toddler likes to be near someone at all times).
The new 3-in-1 step stool has the same safe, sturdy construction but is also easily movable.
About the 3-in-1 Growing Step Stool by Little Partners
The 3-in-1 Growing Step Stool is a super-safe stool manufactured by Little Partners.
It's made from durable birch wood with poplar core LVL Construction. (Like the Learning Tower, it has a very nice finish and feel. The beauty of it fits well with the Montessori philosophy of having the child's environment as attractive as possible.)
There's a 3-position adjustable height.
The tongue in groove assembly gives the step stool lots of strength and stability.
It supports both children and adults up to 250 lbs.
It works perfectly in the kitchen, bathroom, or nursery.
The 3-in-1 Growing Step Stool is available in white, grey, or espresso.
You can follow Little Partners via Facebook, Pinterest, Twitter, YouTube, and Instagram. You can even get optional giveaway entries for following Little Partners (and Living Montessori Now) through various social media formats!
Affiliate: The 3-in-1 step stool is also available in a variety of colors through Amazon.
My Experience with the 3-in-1 Growing Step Stool

The 3-in-1 Growing Step Stool was easily assembled. It was also easily moved to where I wanted it. I decided to store mine in the bathroom right off my kitchen. That way, Zoey can use it in the bathroom, and my husband and I can use it as a step stool in the kitchen. Except for the lowest height using the double board, the steps aren't very deep for an adult, but they still work. And I love that it's so sturdy. I can feel safe and stable reaching the highest cabinets in my kitchen.
Zoey found it very easy to use the step stool independently. She easily climbed the steps. The side rails made it extra safe.
Zoey LOVES to wash her hands (for long periods of time), and she felt very safe and secure using the Little Partners step stool for hand washing.
Another day, I tried leaving the step stool next to the cold-water faucet so that Zoey could be completely independent in washing her hands. With the step stool in this position, she can turn on the cold-water faucet (but not the hot-water faucet) and wash her hands safely and independently.
Zoey was so proud … as you can see in the photo! 🙂
The 3-in-1 Growing Step Stool is another product I highly recommend because of its safety and high-quality construction.
The Giveaway: The giveaway is now closed.

Who is Eligible:
This giveaway is open to anyone 18 and older in the U.S. The first entry is mandatory. You must leave a blog post comment telling why you want to win (and be sure to click the green "ENTER" on the Rafflecopter form to let me know you left your blog post comment and to open up the optional entries)!
After you've completed your mandatory entry, there are lots of optional entries. You have many chances to win! (Note: For the extra entries, you may count ways of following that you already do. For example, if you previously followed @DebChitwood on Twitter, you may still count that for your follow @DebChitwood on Twitter entry!)
It's easy to enter giveaways with Rafflecopter! Just follow the directions to enter.If you still have questions about the Rafflecopter form, here's a 52-second video with quick directions for entering through Rafflecopter.
You must complete the Mandatory Entry to qualify for any additional entries. The giveaway closes 9:00pm PST on Thursday, May 7. Best of luck!

(Note: If you have any problems with the Rafflecopter form, you can sign up on the Rafflecopter form at the Living Montessori Now Facebook page. Just be sure to leave your blog comment here! Both Rafflecopter forms are the same, so it doesn't matter which one you sign up on.)
UPDATE:
It's Friday Morning, May 8. I really appreciated all your comments and the 2,126 entries! A winner has been selected using Random.org through Rafflecopter!
The winner of the Little Partners 3-in-1 Growing Step Stool is Rebecca O!
I'm so happy for Rebecca! (Note: Rebecca, you have 48 hours to respond to my email, or a new winner will be chosen.)
The comment for Rebecca's mandatory entry (why she wanted to win) said:
"This would be the perfect solution to my daughter longing to wash her hands and brush her teeth at the sink as opposed to the bathtub. She sees her brother, dad, and I (as well as family and friends) using the sink. It frustrates her that she is not tall enough. And she is so independent and full of pride that she will not let us pick her up to use the sink. So she uses the tub."
CONGRATULATIONS, Rebecca!!! A HUGE THANK YOU to Little Partners for sponsoring this great giveaway – and thank you to everyone who entered!
Also, remember the Little Partners Special Deal!!! If you purchase the 3-in 1 Growing Step Stool with code stool at checkout by May 23, 2015, you'll get $25 off!
And, always, thanks so much to all my blog sponsors!
Montessori Print Shop
Montessori Compass
Montessori at Home
Spielgaben
Trillium Montessori
KHT Montessori
Montessori By Mom
Alison's Montessori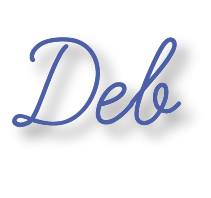 Learn more about Montessori at Home or School: How to Teach Grace and Courtesy!
If this is your first time visiting Living Montessori Now, welcome! If you haven't already, please join us on our Living Montessori Now Facebook page where you'll find a Free Printable of the Day and lots of inspiration and ideas for parenting and teaching! And please follow me on Pinterest (lots of Montessori-, holiday-, and theme-related boards), Twitter (blog posts by me and others along with the Parent/Teacher Daily and other interesting information), and Google+ (post updates and Montessori Community). You can find me on bloglovin' now, too. Thank you for following me there. And don't forget one of the best ways to follow me by signing up for my weekly newsletter in the right sidebar. You'll get two awesome freebies in the process!

Giveaway linked with Contest Girl and Free Sweepstakes and Contests