Consistency and stability are essential for young children. And knowing about the importance of order in meeting a young child's sensitive periods makes a Montessori caregiver even more focused on consistency. But routines can disappear quickly in the craziness of everyday life. So what's a Montessori caregiver to do?
I'm a Montessori grandma (and formerly a Montessori teacher, Montessori school owner, Montessori parent, and Montessori homeschooler). Today I want to share with you some of the rhythms and routines that have worked for me, both in my former roles and in my role as Montessori grandma and caregiver to my 2-year-old granddaughter four or more afternoons each week.
Fall 2021 Update: Zoey is now almost 8 years old. She has a 3¾-year-old sister, Sophia, and a 3½-year-old cousin, Caleb (Chrissy Chitwood's son). I'm a caregiver for Zoey and Sophia two afternoons a week and on the homeschool team for Caleb (whom I see every day for at least an hour). If you follow my blog, you'll see lots of ideas about the activities we do.
Disclosure: This post contains affiliate links (at no cost to you).
Montessori Teacher and Homeschooler Rhythms and Routines
I've always believed in "going with the flow" to a certain extent. When I was a Montessori school owner, I had to develop my schedule somewhat by the area in which my school was located. Since it was a preschool rather than daycare in an area where Montessori preschools weren't common, I had to adapt somewhat to the preschool schedules in the city where I lived. Then I adapted my homeschool to my own children's rhythms. You can read more about that in my post about setting a Montessori homeschool classroom schedule.
The ideal in a Montessori school or homeschool is a 3-hour work cycle, which is what we typically used in our homeschool. I have a post containing an inspiring video and information about the Montessori 3-hour work cycle.
Montessori Caregiver Rhythms and Routines
If you're a Montessori homeschooler, you'll have a different type of schedule than if you're a Montessori parent with a child in a Montessori school or a Montessori parent who's using Montessori principles at home but not planning to be a homeschooler. You'll also have a different type of schedule if you're a caregiver to a group or classroom of children rather than one child. What's important is that you observe your child or group of children to discover what's the best rhythm in your home or classroom.
A Typical Day at a Montessori Grandma's House
I usually watch Zoey from 1-7pm or 3-7pm while her parents work as skating coaches. I also watch her on their date nights and during special events such as skating competitions. So my schedule revolves around Zoey's.
Rather than photographing Zoey throughout one day, I'll share snippets from a number of typical days. The photos often link to a blog post where you can learn more about the Montessori-inspired activities we do each day. Zoey will be starting at a Montessori school this fall, so I don't consider myself a Montessori homeschooler. Because of that, I don't have a set "school" schedule. We go more with Zoey's rhythms.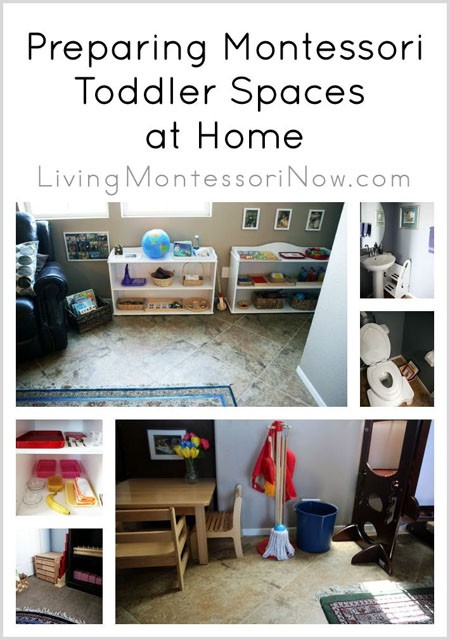 That said, my home is set up very much like a Montessori homeschool with many Montessori toddler spaces.
Zoey typically has an idea of what she wants to do at Grandma's house when she arrives.
She might work with a practical life activity like eggshell crushing, pouring, or flower arranging.
Zoey often works with her sensory bin. As a Montessori teacher, I never used sensory bins, but I think they're fabulous for Montessori families, homeschoolers, and caregivers. They aren't a traditional Montessori material, but they can be used to help young children develop a number of skills. They can be very calming as well and can improve concentration when children spend a lot of time repeating the actions. I always add a number of Montessori-inspired learning activities to each sensory bin, too.
My daughter-in-law, Chea, and I put together DIY sensory tables for Zoey both at home and at my house. They're awesome! This winter, Zoey has loved using her snowman sensory bin and Valentine's Day sensory bin. She works with her sensory bin EVERY day.
We might do a Montessori-inspired sensorial activity, math activity, vocabulary activity, phonics activity, or cultural activity, but that generally is determined by Zoey's interests at the time. Since I'm a blogger, I typically introduce any activity I'm using for a blog post that's appropriate for Zoey's age. Zoey loves that, and I keep the activities that are her favorites on her shelves.
Something we do every day is to read together. Zoey has Montessori book baskets available always, and she looks at books on her own at some point each day … sometimes as her first activity. Either Zoey or I initiate our reading time together. She often has a book she brings and asks me to read, or I'll ask what she wants to read. We typically read a number of books in one sitting – some fiction and some non-fiction. Lately, we've had a lot of fun with the silliness (and awesome messages) of Pete the Cat books. One of Zoey's very favorite books right now is Max, Mia and Toby's Adventures Around the World by Little Passports. She asks me to read it every day.
Something else that happens every day at my house is playtime with Grandpa. My husband works from home and comes downstairs from his office to play with Zoey when he has breaks in his schedule. They play all sorts of fun games … ball games, Beanie Baby games (I still have Beanie Babies from when my kids were little), games with the dinosaurs from Zoey's dino backpack, reading books or playing with Pete the Cat…. It's lots of silliness and happy times that both Grandpa and Zoey treasure.
Zoey and I generally go outdoors each day. We're lucky to live in San Diego where the weather is almost always nice!
Zoey has always liked pebbles, so she might line up pebbles outdoors.
We're lucky to have a neighborhood playgound and safe areas for running and walking on the line.
Another way Zoey gets both large-motor and fine-motor activity is through music. We do lots of music activities because Zoey and I love them so much. And I often play music at some point each day. Especially popular with both of us is Music with Nancy (Nancy Kopman) or Raffi CDs. Zoey loves to sing along and do the actions to the songs. In the photo, she's "squeezing her feet" to the song "Pat, Pat, Pat" from Music with Nancy's Wonderful You CD.
Throughout the day, Zoey has access to snacks and meals as needed. She brings a lunch bag from home with snacks and her dinner, and I have natural snacks available for her, too. She knows how to set up her snack and clean her table.
We've worked on Montessori routines such as rolling a rug, carrying a tray, and cleaning up work. We also focus a lot on manners. We've had a special focus on manners during the 100 Acts of Kindness Challenge during January and February. Both Zoey and I have had a lot of fun with that.
At the end of the day, we try to have an extra cleanup time, using our favorite cleanup song. Each day is typically fun for both of us and follows our natural rhythms. And each day makes me grateful for the joy of spending time with Zoey and watching her grow and progress.
PREPARING MONTESSORI SPACES IN YOUR HOME
See "How to Create a Montessori-Friendly Home" for ideas for a number of levels. Here are some of my main home environment posts here:
This post is part of the 12 Months of Montessori Series!
12 Months of Montessori Series – A Day in the Life of…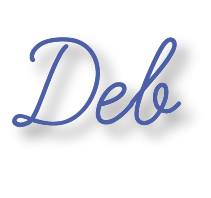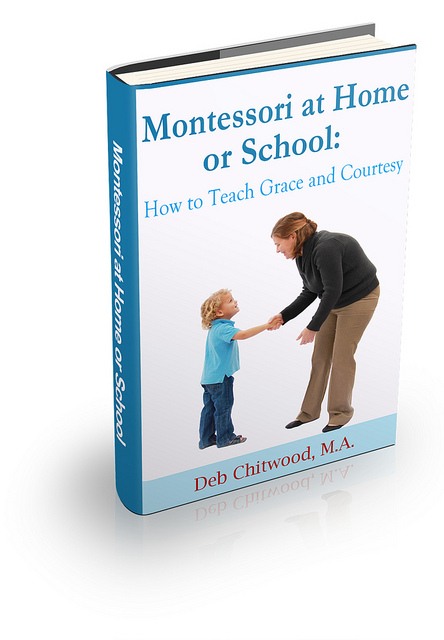 Learn more about my eBook Montessori at Home or School: How to. Teach Grace and Courtesy!
If this is your first time visiting Living Montessori Now, welcome! If you haven't already, please join us on our Living Montessori Now Facebook page where you'll find a Free Printable of the Day and lots of inspiration and ideas for parenting and teaching! And please follow me on Pinterest (lots of Montessori-, holiday-, and theme-related boards), Instagram, and YouTube. You can find me on bloglovin' and Twitter, too.
And don't forget one of the best ways to follow me by signing up for my weekly newsletter. You'll receive some awesome freebies in the process!