"Any child who is self-sufficient, who can tie his shoes, dress or undress himself, reflects in his joy and sense of achievement the image of human dignity, which is derived from a sense of independence." Maria Montessori
Practical life is one of the most important areas of Montessori education. Because the child's independence is such an important goal in Montessori, care of self is an especially important part of practical life.
Regardless of your circumstances, care of self is an area you can easily emphasize at home. For an overview of Montessori practical life activities in general, see this post: Montessori Practical Life Activities.
Thanks to Montessori activities for care of self, I don't remember having any problems with my kids' personal care. Following are some great Montessori-inspired care-of-self activities from around the blogosphere:
Montessori-Inspired Activities for Care of Self

How to Help Your Preschooler Help Himself (or Herself) (my post, which includes a lesson on nose blowing)
Nose Wiping Station from How We Montessori
You'll find another idea for a nose-wiping station (with free printable) here: Helping Hands Practical Life Activities + Free Printable from Montessori By Mom.
Activity of the Week – Montessori-Inspired Trays for Care of Self
DIY Dressing Frames and Alternatives (Including Activity of the Week – Dressing Basket ~ Photo from Counting Coconuts)
Fun Shoe and Coat Tricks for Toddler and Preschooler Independence (includes helpful video and poem)
Activity of the Week – Teach Your Preschooler to Put on and Put Away a Coat
Putting on a Coat (with Extensions) from Our Natural Journey
Tips for Teaching a Child Dressing Skills from Your Therapy Source
A Morning at the Salon or a Care of Self Activity from Montessori ici
Care of Self – The Montessori Way from Montessori ici
25 Life Skills to Teach at an Early Age (includes a number of care-of-self skills) from In Lieu of Preschool
Montessori-Inspired Food Preparation for Preschoolers (my roundup post)
Care of the Person presentations from Montessori Primary Guide
Care of Person presentations from Montessori Commons
Home Environments That Encourage Independence and Care of Self
How to Prepare a Montessori Toddler Environment at Home (my roundup post with links to lots of Montessori-friendly environments that encourage independence and care of self)
How to Set Up a Montessori Space at Home (my post with ideas for helping your child work independently)
Follow Deb @ Living Montessori Now's board Montessori-Friendly Home on Pinterest.


Montessori-Friendly Home Pinterest Board
Have you set up any special activities or areas for care of self in your home?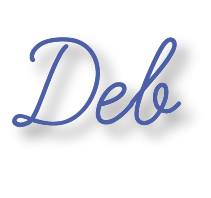 Learn more about my eBook Montessori at Home or School: How to. Teach Grace and Courtesy!
If this is your first time visiting Living Montessori Now, welcome! If you haven't already, please join us on our Living Montessori Now Facebook page where you'll find a Free Printable of the Day and lots of inspiration and ideas for parenting and teaching! And please follow me on Instagram, Pinterest (lots of Montessori-, holiday-, and theme-related boards), and YouTube. While you're here, please check out the Living Montessori Now shop.
And don't forget one of the best ways to follow me by signing up for my weekly newsletter. You'll receive some awesome freebies in the process!