Are you looking for a fun way to reinforce letter sounds with your child? I'm happy to let you know that we now have printable alphabet packs that use Montessori principles and themed activities to reinforce each of the beginning letter sounds.
Montessori-Inspired Printables at Living Montessori Now
My daughter, Christina (a former Montessori child), and I have partnered to bring you a series of Montessori-inspired printables. The printables are typically themed and use a number of Montessori principles (although you don't need to be a Montessori teacher or homeschooler to use them):
They use isolation of quality.
They use photographs or realistic images to emphasize reality.
They typically use traditional Montessori colors such as red for consonants and blue for vowels.
They use lowercase letters, which are what we introduce letter sounds with in Montessori education. (Children tend to pick up the uppercase letters without being introduced if they're introduced to the lowercase letter sounds.)
They often feature themed printable versions of Montessori materials.
The Living Montessori Now Shop
The first product in the Living Montessori Now shop was the Animal Alphabet Do-a-Dot Pack, which is generally for ages 2-5. We've now added an Animal Alphabet Connect-the-Dots Pack and Animal Alphabet Maze Pack. Both of those are generally for ages 4-6. Since Montessori education is individualized, it's fine if a pack is appropriate for your child at a different age than one listed here.
We used a variety of common animals and unusual animals for interest and vocabulary building.
We also have a Healthy Food Alphabet Do-a-Dot Pack, which reinforces both letter sounds and healthy eating.
We've kept the prices reasonable on all our printables to help teachers, homeschoolers, and parents giving extra help to their children at home. (Note: You'll also find lots of free Montessori-inspired printables here at Living Montessori Now. We have both instant downloads and subscriber freebies that are all high-quality printables using Montessori principles.)
The entire Living Montessori Now Shop is 20% off until Saturday, August 13, at 11:59pm PST with the coupon code BACKTOSCHOOL16 at checkout!
Animal Alphabet Packs in the Living Montessori Now Shop
We're excited about our animal alphabet do-a-dot pack, animal alphabet connect-the-dots pack, and animal alphabet maze pack.
As a former Montessori teacher, I always teach phonetic sounds using a Montessori order that allows the child to read and write a number of words as quickly as possible. I never teach letter sounds in alphabetical order. So I prefer an alphabet pack with letters in a Montessori order that's easy to print out and use following Montessori principles. These packs all follow a Montessori order and use animals that fit the phonetic sounds taught in Montessori education.
If you'd like to know more about how to pronounce each letter sound, be sure to check out our YouTube video on how to teach letter sounds using Montessori principles.
Extra Activity Pages in the Animal Alphabet Packs

There's a page for each letter sound and animal in each animal alphabet pack. But that's not all. We have an animal letter sounds page that many children will enjoy "reading" to identify all the animals.
There's also a page with miniature movable alphabets, which you can use for a variety of activities. You can use it with the animal letter sounds page by placing a movable alphabet letter on the matching letter in the letter sounds page.
The book cover is for making a homemade animal alphabet book with the completed pages.
The Animal Alphabet Connect-the-Dots Pack and Animal Alphabet Maze Pack also include solution pages at the end.
Montessori-Inspired Activities Using the Animal Alphabet Packs
Disclosure: This post contains affiliate links (at no cost to you).
Animal Alphabet Do-a-Dot Tray
Right now, I have this tray on our shelves for Zoey, my 2¾-year-old granddaughter. She loves Do-a-Dot markers, so I've placed six markers on the tray along with pages for the letters she's adding to her book.
Zoey has fun choosing which markers to use on each page. I allow her to totally choose how she wants to complete each page. With the tray on our shelves, Zoey can choose to work on this whenever she wishes.
Zoey likes to trace the big letters with her finger, but I don't have her trace the smaller letters with a crayon or pencil because of her age. If your child is ready to trace letters with a pencil or crayon, just add those to your tray (or have your child get them from a central area containing writing materials).
"My Animal Alphabet Book"
You could connect the pages with binder rings, but I knew Zoey would love making a book with each page in sheet protectors. I purchased a ½" binder with place to insert the cover page.
I keep Zoey's "My Animal Alphabet Book" in one of the book baskets in our main Montessori area.
Zoey loves to read her animal alphabet book and trace the letters. I just add pages as they're completed.
(Note: In case you're wondering, Zoey's outfit is from Gymboree!)
Other Ways to Use the Do-a-Dot Alphabet Pages
There's so much more that can be done with the pages than using do-a-dot markers. Here are four ideas of hands-on activities for any of our do-a-dot printables from my frog do-a-dot printable post (see post for details and materials used).
(Note: the frog do-a-dot printable is available in either black or red outline.)
Montessori-Inspired Packs – Subscriber Freebies
Don't miss our subscriber freebie ant pack, subscriber freebie snail pack, subscriber freebie car pack, subscriber freebie frog pack, subscriber freebie butterfly pack, and subscriber freebie recycling pack! You'll get a monthly freebie with link and password if you subscribe to the Living Montessori Now weekly newsletter!
Learn more about my eBook Montessori at Home or School: How to. Teach Grace and Courtesy! I'm also one of the coauthors of the book Learn with Play – 150+ Activities for Year-round Fun & Learning!
Happy back to school (or back to homeschool)!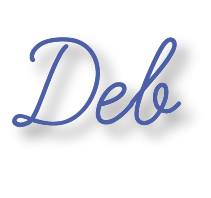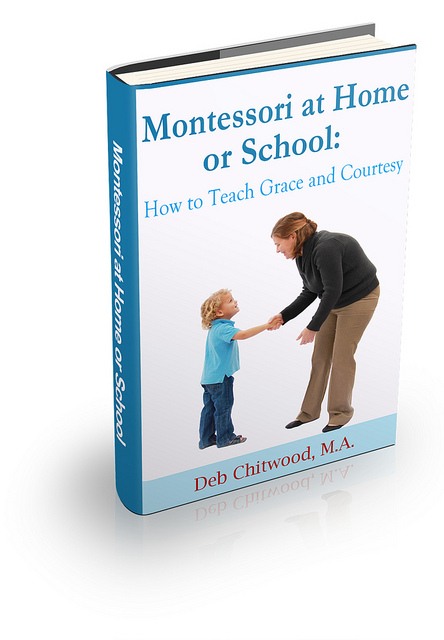 Learn more about Montessori at Home or School: How to Teach Grace and Courtesy!
If this is your first time visiting Living Montessori Now, welcome! If you haven't already, please join us on our Living Montessori Now Facebook pagewhere you'll find a Free Printable of the Day and lots of inspiration and ideas for parenting and teaching! And please follow me on Pinterest (lots of Montessori-, holiday-, and theme-related boards), Twitter (blog posts by me and others along with the Parent/Teacher Daily and other interesting information), and Google+ (post updates and Montessori Community). You can find me on bloglovin',Instagram, and YouTube now, too. And don't forget one of the best ways to follow me by signing up for my weekly newsletter in the right sidebar. You'll get two awesome freebies (and a monthly subscriber freebie) in the process!
May be linked to Practical Mondays Link Up, Afterschool Express, Thoughtful Spot, Hip Homeschool Hop,The Mommy Club Resources and Solutions, A Little Bird Told Me Linky Party, Everything Early Childhood,Learn and Play, Link-ups at Squishable Baby, Preschool Corner, Sharing Saturday, Tot School Gathering Place.