An autumn leaf is a wonder of nature for children and adults alike. To celebrate that wonder, why not have an autumn leaf unit study?!
There are some amazing resources available online. I'll be linking to Montessori-inspired resources here and adding a link to my Autumn Leaf Unit Study board on Pinterest with links to resources of all types and for a wide range of ages. Some of the resources will be about leaves during any season but will obviously still be appropriate for a unit study on autumn leaves.
Montessori-Inspired Leaf Resources (with many updates in 2017)
My posts:
Free Montessori Botany Materials for a Gardening Unit (has links to many free Montessori leaf materials)
Where to Buy Montessori Materials (if you're interested in purchasing traditional Montessori materials such as the Montessori botany cabinet – not essential for homeschools)
Activity of the Week – Raking Leaves Indoors (Practical Life)
Activity of the Week – Classifying Leaves
Free Leaf Printables and Montessori-Inspired Fall Leaf Activties (2015)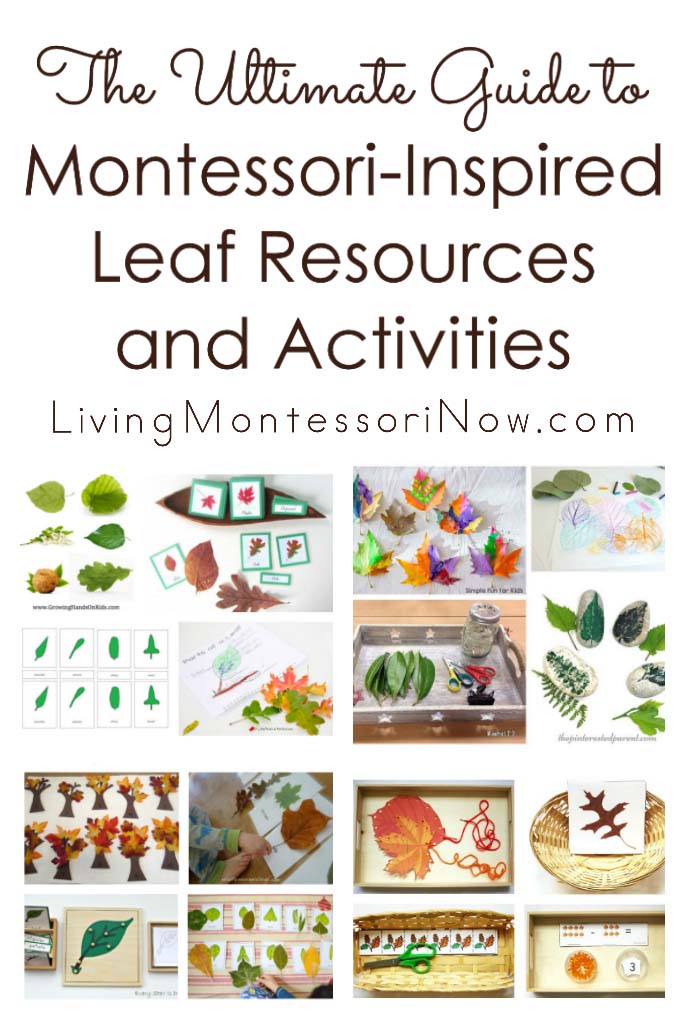 You'll find Montessori-inspired leaf activities of all kinds (autumn or any season) in my ultimate guide to Montessori-inspired leaf resources and activities (2017).
Montessori-Inspired Autumn Leaf Posts and Materials
Montessori Print Shop has a number of leaf materials available for purchase.
Montessori for Everyone has a number of leaf materials available for purchase.
Every Star Is Different has parts of a leaf in a post about Montessori-inspired plant activities with free printables.
The Pinay Homeschool has a leaf shapes study.
Imagine Our Life has an autumn leaves quiet book and homeschool unit.
Trillium Montessori has activities for learning about leaves plus parts of a leaf (subscriber freebie).
Wildflower Ramblings has a post with leaf identification cards (free to subscribers)
Natural Beach Living has a roundup with lots of leaf activities.
The Natural Homeschool has a roundup of fall leaf activities.
Discovery Days and Montessori Moments has Leaf Transferring.
Mama's Happy Hive has a Montessori-inspired leaf unit.
Gift of Curiosity has a chromatography experiment for fall.
Welcome to Mommyhood has leaf sorting.
Wings, Worms, and Wonder has leaf nature journals.
Olives and Pickles (photo) and Noor Janan Homeschool have autumn button trees.
The Adventures of Bear has a leaf button snake (photo), fall sensory box, and sorting leaves activity.
1+1+1=1 has a Fall Sensory Bin along with many fall printables that can be used to prepare Montessori-inspired activity trays.
Train Up a Child has Montessori-inspired Ll is for leaf activities.
My Confessions of a Montessori Mom Blog has 7 Fun Fall Montessori Leaf Activities and Autumn Blog Hop
Jessie from The Education of Ours has a pin punching Botany Cabinet Extension at Mommy Moment.
My Montessori Journey has Signs of Fall (in the Classroom), The Giving Tree (for needed classroom supplies), Leaf Practical Life Activities, Leaf Stringing, October Poem, Leaf Number Sequencing, Leaf Number Sequencing Extension, Leaf Counting Activity, Fall Tree Dice Game, Leaf Spirals, Leaf Rubbings, Fall Tree Activity, Watercolor Leaves, and WAY Cute Fall Tree Craft.
Barefoot in Suburbia has a number of autumn leaf activities, including leaf matching. (Photo from Montessori Monday.)
Homeschool Escapade has a lesson about why leaves change color along with other Montessori-inspired leaf activities.
Leptir has Autumn Leaves – Pairing using a free leaf matching printable from PreKinders as well as other autumn leaf activities in a post on Plants and Garden.
Lesson Plans to Pots and Pans has many autumn activities, including a number of autumn leaf activity trays.
Dirigo Montessori School has autumn trees 1-10 and autumn leaf ordering and hanging on the line, autumn leaf pin pushing and leaf button stringing, and autumn leaf watercolor painting.
Montessori Spanish has a Leaf Study.
Work and Play, Day by Day has Leaf Works.
Our Montessori Story has a number of leaf activities in A Fall Poem and More Fun with Fall Leaves.
Montessori Muddle has a middle school science activity: Osmosis under the Microscope.
More Ideas for an Autumn Leaf Unit Study on Pinterest

On Pinterest, I have more resources for an autumn leaf unit study for a number of age levels. The resources aren't all Montessori resources, but there are many wonderful ideas to choose from to fit into an autumn leaf unit.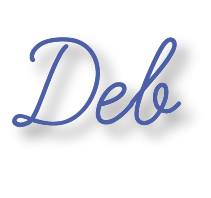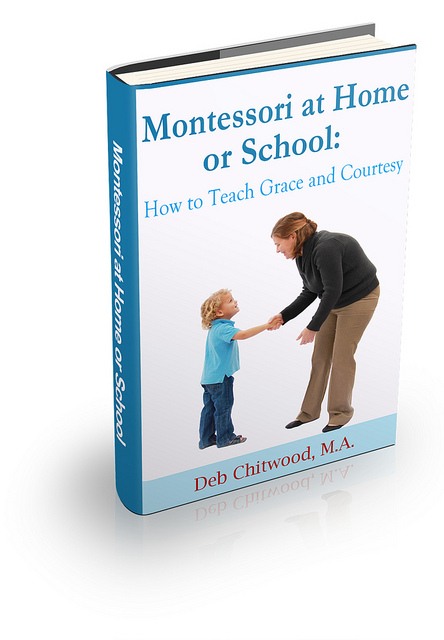 Learn more about my eBook Montessori at Home or School: How to. Teach Grace and Courtesy!
If this is your first time visiting Living Montessori Now, welcome! If you haven't already, please join us on our Living Montessori Now Facebook page where you'll find a Free Printable of the Day and lots of inspiration and ideas for parenting and teaching! And please follow me on Pinterest (lots of Montessori-, holiday-, and theme-related boards), Instagram, and YouTube. You can find me on bloglovin' and Twitter, too.
And don't forget one of the best ways to follow me by signing up for my weekly newsletter. You'll receive some awesome freebies in the process!