Practical life activities make up one of the most important areas of Montessori education, helping with order, concentration, coordination, and independence. And most preschoolers LOVE practical life activities that involve food preparation!
Disclosure: This post contains affiliate links (at no cost to you).
Here are some Montessori-inspired food preparation ideas found online:
Andrea Coventry had some helpful introductory words in a site that's no longer available:
"Food prep is a great practical life activity. The children learn self care as they wash their hands. They develop independence as they learn to prepare food. They improve fine motor skills as they prepare the food. They practice grace and courtesy as they offer the food to share with their friends."
On her current Montessori Writer site, Andrea Coventry has ideas for patriotic food preparation activities for kids.
Food Preparation Area from How We Montessori.
How We Montessori has many other food preparation posts in the practical life category, such as the Kids Cutting post.
I have a "Cutting a Banana Practical Life activity for Toddlers."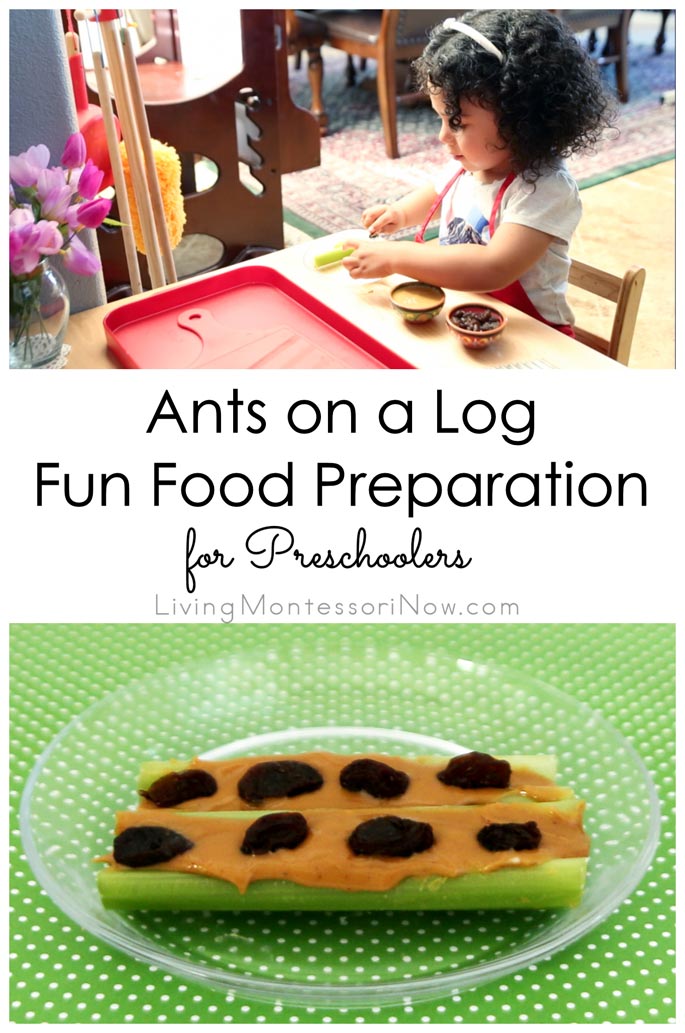 I have other food preparation activitie, such as ants on a log, in my Kids in the Kitchen category.
I also have healthy recipes for kids and families, such as my healthy, yummy, gluten-free blueberry muffin recipe in my Kids in the Kitchen category.
"Toddler Day Care -Montessori influenced -pretty food" Video from Monarch Montessori Ministry
Montessori Activities for Toddlers: Food Preparation from Daily Montessori
Toddler Knife Skills from The Montessori Motherload
Independent Food Preparation: My Toddler Can Do That? from Montessori Moments
Practical Life with a Toddler: Naturally from Vibrant Wanderings (The blog is no longer available.)
Montessori at Home: Toddlers in the Kitchen from Bluebirdkisses
Favorite Recipes for Preschoolers are Often the Easiest (my post)
Activity of the Week – Homemade Ice Cream Right Now! No Machine Required! (my post linking to a post from Simply Montessori)
Serve-Yourself Snack Gives You More Freedom from Awake Parent Perspectives
Montessori in the Kitchen from Life in a Pink House
Carrot Peeling, Egg Slicing, Cherry Pitting, Whisking Eggs and Sorting Grapes, Our Snack Break – Food and Set-Up, Snack Time, Watermelon Snack, and Daily Food Chart from Counting Coconuts
Food Chart from Noor Janan Homeschool.
Montessori-inspired making-applesauce activity (above video) from O' Boy Organic Blog.
Squeezing lemons and oranges, peeling tangerines and fruit cutting from Leptir
Making Yeast Pancakes from Early Education with Antek and Kuba (use Google Translate from the blog's right sidebar)
Making pizza from The Adventures of Bear (no longer available)
Making Yeast Pancakes from Early Education with Antek and Kuba (use Google Translate from the blog's right sidebar)
For Small Hands has many inexpensive child-size tools to use at home.
Kids' Food Fun Pinterest Board
Follow Deb @ Living Montessori Now's board Kids' Food Fun on Pinterest.
I have many links to fun food ideas for kids that can often be used to create Montessori-oriented food preparation activities in my Kids' Food Fun Pinterest board.
What are your child's favorite food preparation activities?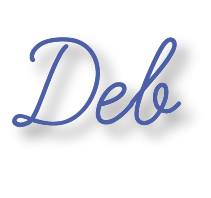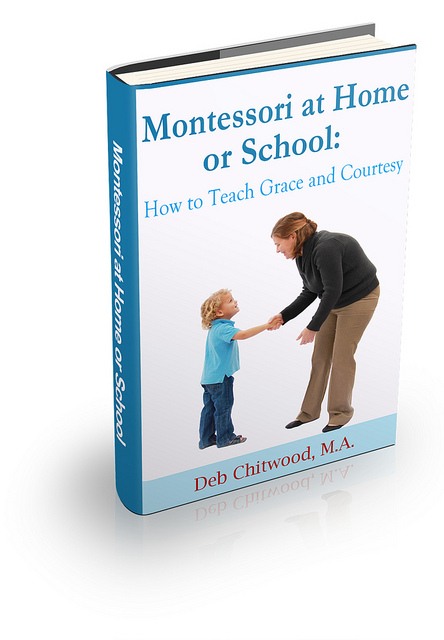 Learn more about my eBook Montessori at Home or School: How to. Teach Grace and Courtesy!
The Montessori at Home! eBook and Montessori at Home! eBook and Materials Bundle are AMAZING resources! You can learn more about them here. Buy them in the Living Montessori Now shop.
If this is your first time visiting Living Montessori Now, welcome! If you haven't already, please join us on our Living Montessori Now Facebook page where you'll find a Free Printable of the Day and lots of inspiration and ideas for parenting and teaching! And please follow me on Pinterest (lots of Montessori-, holiday-, and theme-related boards), Instagram, and YouTube. You can find me on bloglovin' and Twitter, too.
And don't forget one of the best ways to follow me by signing up for my weekly newsletter. You'll receive some awesome freebies in the process!