You've probably noticed that music appreciation is a subject I love to teach. Yesterday, I wrote about Montessori-inspired Peter and the Wolf activities. Today, I want to share some Montessori-inspired activities for Swan Lake.
Disclosure: I received free copies of the materials used in this post although all opinions are completely my own. This post also contains affiliate links.

Swan Lake is another great story to introduce classical music to young children. It's a wonderful introduction to ballet stories, too. I used the Maestro Classics CD The Story of Swan Lake. Maestro Classics The Story of Swan Lake is now available as an MP3/PDF booklet download for $9.98.
As a former band geek/All-State Band member, I appreciate high-quality music. The London Philharmonic Orchestra recordings are wonderful for adults as well as children. I've actually listened to the CD a number of times simply because I enjoy the music so much.
I really like this video about Swan Lake with Bonnie Simon, Creative Director at Maestro Classics … what she says is so true!
"Bonnie Simon introduces Swan Lake – Maestro Classics CD for Kids "
Montessori-Inspired Swan Lake Activities
Maestro Classics has many links to Swan Lake resources for a number of levels. Just look for Curriculum Guides under the Education tab at the top of the site! I'll share some Montessori-inspired activities here for preschoolers through early elementary as well.
Many of those activities would work well with Montessori-inspired orientation to Swan Lake. Swan Lake is especially well-suited for unit studies related to kings and queens, government, or ballet.
Whether or not the study of Swan Lake is part of a unit study, it's perfect to add some related books. I like to add ones about Tchaikovsky (who is encouraging to read about because he wasn't a child prodigy), ballet stories, and the story of Swan Lake. It's nice if you have a place for a listening area with related materials.
Here's an activity for younger children. The Maestro Classics CD is generally recommended for ages 5 and up, but even three year olds (or two year olds with plenty of supervision to prevent choking) could enjoy listening to Swan Lake with other family members while using some miniature musical instruments. This picture and object matching activity uses Safari TOOB Musical Instruments ($11.99) and the picture part of the matching Montessori-Print Shop Musical Instrument Cards ($0.99) for trumpet, French horn, trombone, clarinet, flute, and violin. There are 8 instruments in the Safari TOOB, but I didn't use the saxophone or guitar since they aren't traditional orchestral instruments. You'll find links for information on laminating and presenting the materials in my Peter and the Wolf post.
For older children, you could introduce a number of instruments heard in Swan Lake from the Musical Instrument Cards and Musical Instrument Cards Set 2 ($0.99). For a child (or class) who's already been introduced to Peter and the Wolf, I would probably introduce the flute, piccolo, clarinet, oboe, bassoon, trumpet, french horn, trombone, tuba, violin, cello, tympani, triangle, and cymbals (the instruments from Peter and the Wolf and some common orchestral instruments, especially some that are emphasized in Swan Lake). To introduce the instruments, you could have your child listen to the sound clips for most of the instruments on Begin Band. (I learned about Begin Band from Carrots Are Orange. Thanks, Marnie!)
This is a musical composer layout for readers and older children. I enjoyed reviewing the composers from four different periods as I laid out the materials for the photo. For this activity, I used the Montessori Print Shop Musical Composers 3-Part Cards ($3.49). You wouldn't need to use all 24 composers with younger children. See what I did to prepare the cards in my post on Peter and the Wolf. Montessori Print Shop has a great explanation of how to present the materials here: How to Use Montessori Nomenclature.
This is a major and minor activity based on the Maestro Classics booklet that comes with the CD (or is available as a PDF download). I like the Maestro Classics explanation that "major is happy" and "minor is sad." There's a major-and-minor activity in the booklet that's designed for elementary-age children.
Preschoolers could have a simplified, hands-on version by using small removable color-coding labels with the numbers 1-8 printed on them. I used red for major and green for minor to be consistent with the booklet. By playing the keys with the red numbers 1-8, the child can have an aural experience of a major scale. By playing the keys with the green numbers 1-8, the child can have an aural experience of a minor scale. This can be used with a piano or any size keyboard.
Swan Lake Inspiration for Older Children and Adults
Maestro Classics highlights some Swan Lake videos at the Maestro Classics YouTube channel.
My daughter, Christina, has a post at Christina Chitwood Performance where she talks about the Great Chinese State Circus and has a YouTube video of the Great Chinese Circus' version of Swan Lake: 5 Ideas to Learn from the Great Chinese State Circus. The embedded video is one that many younger children would enjoy as well … it's an amazing video that's had over 17 million views on YouTube!
Christina also has a post where she talks about Matthew Bourne's Swan Lake, the version shown at the very end of the movie Billy Elliot: What I Learned from Matthew Bourne's Swan Lake.
I'd love to hear about your music appreciation activities! 🙂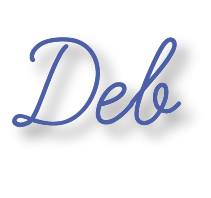 Learn more about my eBook Montessori at Home or School: How to. Teach Grace and Courtesy!
If this is your first time visiting Living Montessori Now, welcome! If you haven't already, please join us on our Living Montessori Now Facebook page where you'll find a Free Printable of the Day and lots of inspiration and ideas for parenting and teaching! And please follow me on Instagram, Pinterest (lots of Montessori-, holiday-, and theme-related boards), and YouTube. While you're here, please check out the Living Montessori Now shop.
And don't forget one of the best ways to follow me by signing up for my weekly newsletter. You'll receive some awesome freebies in the process!