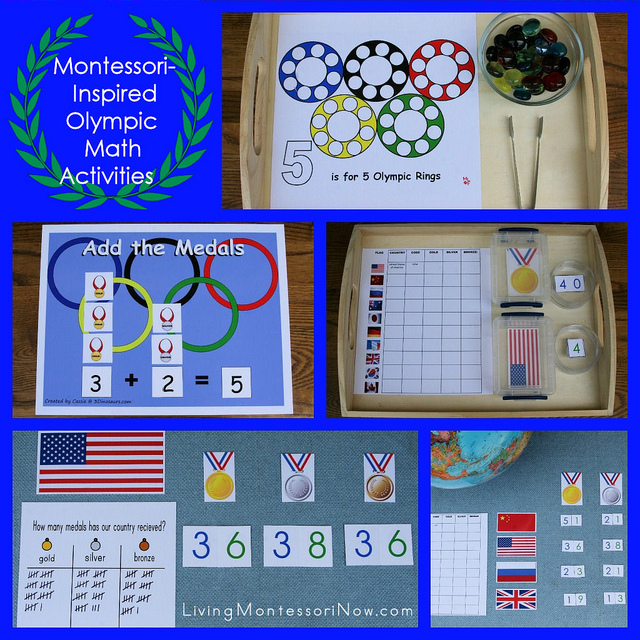 It's the 15th of the month, and I'm ready for the 2012 Summer Olympics! I have a new post with an Olympic theme at PreK + K Sharing! Today, I'm sharing links to free printables (and one $0.99 printable) that I've used to create Montessori-inspired math activities for preschoolers through first graders. 🙂
At PreK + K Sharing, I show how I used the printables to prepare Montessori-inspired activities. I also have links to other posts with helpful ideas and presentations.
Here's the link to my article at PreK + K Sharing: Montessori-Inspired Olympic Math Activities.
Please join me at PreK + K Sharing, and prepare for the 2012 Summer Olympics with some Olympic printables and activities! 🙂