Even though we live in San Diego, I like to find seasonal activities for my 2-year-old granddaughter, Zoey. I decided to make some spring trays using free printables that would work for a variety of ages using Spielgaben toys. While the activities here are for 2 or 3 year olds through first graders, two of these trays work well for my granddaughter.
This is a sponsored post written by me on behalf of Spielgaben. All opinions are honest and my own. This post also contains affiliate links (at no cost to you).
In case you're not familiar with Spielgaben toys, they are exceptionally high-quality educational toys designed for ages 3-12. You can see from the photo that the cabinet is very high quality and fits in well in a room with traditional Montessori materials. I love the new, easily removable drawers in version 4. The yarn balls from the 1st Spielgaben set can be used with babies and toddlers, too.
The Spielgaben complete set comes with over 700 pages of full-color printed learning materials. These printed materials help you as a parent or teacher easily use Spielgaben toys educationally with your child and/or students.
Spielgaben Materials Used in This Post
I used Spielgaben wooden parquetry tablets. The parquetry tablets are the Froebel Gift #7. These are fabulous for reinforcing more advanced shape names such as isosceles triangle. Just sorting the shapes into the proper section of the divided box is a helpful activity for young preschoolers.
The Spielgaben wooden tablets look similar to pattern blocks you'll often find at educational stores, although the Spielgaben tablets have some different colors and shapes. You can create designs using cards for pattern blocks with the Spielgaben tablets, although the Spielgaben tablets don't include a hexagon or trapezoid. Those can be created from more than one tablet, which is a great exercise in spacial awareness.
I also used the Spielgaben points (wooden dots) to create Montessori-inspired activities. If you're using Spielgaben toys in the traditional sequence used in Froebel education, these points are the 9th set or "gift" and have activities that can be used for advanced mathematical/geometric concepts. The points can also be used to create objects and designs.
The points are small, which makes them useful for practical life activities that develop fine-motor skills. And their small size makes them appealing to children in the sensitive period for small objects and details. This sensitive period is actually from ages 1½-4, although Spielgaben toys are only recommended for ages 3 and up because of safety considerations with babies and toddlers who put objects in their mouths. Most preschoolers are still drawn to small objects, so they will typically find the wooden dots very inviting.
I'll link to free printables which will help make the activities simple to prepare yet attractive. I'll also tell you where I found the materials for my activities.
Note: The yarn balls in set 1 are fine for babies and toddlers. The other sets should only be used with ages 3 and older unless your toddler no longer mouths objects or you are constantly supervising your toddler during an activity using the materials.
Flower Shape Sort Tray Using Wooden Parquetry Tablets

This activity uses the free flower shape sort printable from School Time Snippets. While this is a bit different from the traditional Montessori sorting activity, it's also more colorful. In Montessori education, we use isolation of difficulty so that only the shapes would vary and not the size or color. Because of that, I would only use this activity with a child who knows the shapes circle, triangle, and square. For those children, it provides a new level of sorting difficulty.
(Note: I used a Multicraft tray with two large bamboo condiment cup for the small pieces.)
Because Zoey already knows circle, triangle, and square, this was a good sorting activity for her … and ended with pretty spring bouquets!
Spring Wooden Parquetry Tablets Design Tray

PreKinders has some wonderful free pattern block printables. While not all of them work with Spielgaben wooden parquetry tablets, the ones that do are a challenging design activity. Shapes have to be combined to create the hexagon and trapezoid, which makes the activity good for more advanced preschoolers. Because the colors don't match, I would use the outlines for the bird and snake for spring activities.
For this activity, I added a Montessori Services basket filled with a variety of wooden parquetry tablets for the child to create his or her own colored design on or off the printable.
Butterfly Egg and Life Cycle Tray

I prepared this activity as an extension for the butterfly life cycle work we're doing with our butterfly sensory bin. I used the free butterfly number cards from my subscriber freebie, free butterfly life cycle cards from The Helpful Garden featured in my life-cycle post. (Note: The cards I used are no longer available, but you'll find similar free monarch butterfly life cycle cards by The Laminatrix at Teachers Pay Teachers.). I also used a milkweek leaf photo from Flickr Creative Commons and Safari Ltd. life cycle of a monarch butterfly figures. When I switch the sensory bin activity to butterfly matching, I'll use this tray to reinforce the life cycle work.
I used a Montessori Services basket along with a small bamboo condiment cup for the small pieces. I used one of the Spielgaben wooden dots to represent a caterpillar egg. I wanted to show that 1 butterfly egg on a milkweed leaf would become 1 caterpillar (and later 1 butterfly after emerging from its chrysalis).
You could use any of the butterfly number cards with a container containing 10 wooden dots ("butterfly eggs") for the child to draw a number and find that number of eggs to place on the leaf photo. Then the child can lay out the life cycle card and figures to show the whole life cycle.
Frog Do-a-Dot Tray Using Spielgaben Wooden Dots
For this activity, you just need a tray with my free frog do-a-dot printable printed at 50% along with a small container of 20 Spielgaben wooden dots. With this, I always emphasize the letter sound /f/ rather than the letter name.
Frog Roll and Cover Tray

This is a simple dice game to reinforce addition skills. I printed out the free printable from the 3 Dinosaurs spring 2 pack . I printed it out at 52% so the Spielgaben wooden dots would fit.
There are also lots of Spielgaben activities that are great for seasons within the resource materials that come with the set. But you can use these ideas or create your own activities to provide even more fun learning activities with your Spielgaben set.
Note: Here's the link to my favorite laminator … inexpensive and great for almost any activity that needs to be laminated!
UPDATE:
All My Spielgaben Posts
Many of these include links to free printables! (Click on an image to go to the related blog post. The gallery is ordered according to publication date with my latest post at the top.)

Version 4 of Spielgaben Educational Toys
I highly recommend Spielgaben as an amazing educational material for home or school. Even though the toys aren't inexpensive, they're definitely worth the price because of the high quality of materials and number of years your children or students can use them.
Special deal for my readers!
Spielgaben offers an extra 10% discount to my blog readers if you mention Living Montessori Now.
Not only that, Spielgaben will also offer LayBy Payment Plan if you do not need the product right away. You can make 3 monthly payments, and your order will be shipped as soon as the final payment is made.
All you need to do to claim the discount is send an email to info@spielgaben.com mentioning Living Montessori Now blog.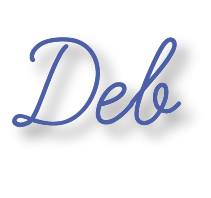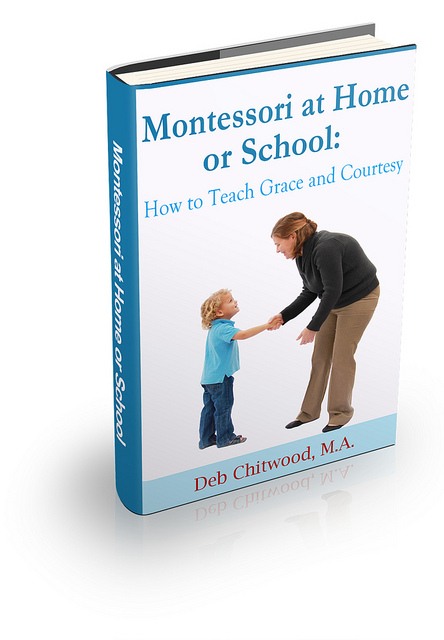 Learn more about my eBook Montessori at Home or School: How to. Teach Grace and Courtesy!
If this is your first time visiting Living Montessori Now, welcome! If you haven't already, please join us on our Living Montessori Now Facebook page where you'll find a Free Printable of the Day and lots of inspiration and ideas for parenting and teaching! And please follow me on Pinterest (lots of Montessori-, holiday-, and theme-related boards), Instagram, and YouTube. You can find me on bloglovin' and Twitter, too.
And don't forget one of the best ways to follow me by signing up for my weekly newsletter. You'll receive some awesome freebies in the process!