I always loved to visit the farmer's market with my kids. A vegetable unit is great at any time, but I especially love it when it's the season to find produce at the farmer's market.
My family always enjoyed finding fresh versions of our favorite vegetables, such as sweet corn, carrots, beets, and string beans. But we often liked to try a new vegetable or even pick up some fresh flowers to add to our table. It's awesome whenever you can add activities that will make the most of your farmer's market experience.
Here are links to Montessori-inspired vegetable printables and activities you can use to add to your family's farmer's market experience (or your own gardening experience):
Montessori-Inspired Vegetable Printables
Vegetable Cards (a number of different types available for purchase) from Montessori Print Shop
Types of Vegetables Nomenclature Cards (available for purchase) from Montessori for Everyone
Vegetable Cards Age 3 to 6 and Pea Nomenclature Cards Age 3 to 6 (available for purchase) from Montessori Helper
Free Fruit and Vegetable 3-Part Cards from Homemade Montessori (with download page at Homemade Montessori Free Downloads)
Free Vegetable Cards from Jojoebi
Free Vegetable Nomenclature Cards from Montessori for Learning
Free Fruit and Vegetable Matching Cards and Free Vegetable Match Game from The Helpful Garden
Free Montessori Botany Materials for a Gardening Unit (my roundup post)
Humans and Plants (Botany Elementary Sample Lesson), including activities for exploring fruits and vegetables from North American Montessori Center
Montessori-Inspired Vegetable Activities
Montessori-Inspired Food Art (my post using fruits as examples, although vegetables could be used)
Montessori-Inspired Food Preparation for Preschoolers (my roundup post, which includes a number of activities with vegetables) Photo from Potato Mashing Makes a Smash Hit at The Moveable Alphabet.
Montessori-Inspired Gardening Unit (which includes activities related to vegetable gardens)
Sensorial Activity: A Basket Full of Fruits and Vegetables from Montessori DOTNET
Fruit and Vegetable Sorting by Kylie from How We Montessori at Modern Parents Messy Kids
Discovering the Butternut (squash activities) from Caminem Plegats
Fantastic Fruitty Fruit (and Veggies Too)! (with ideas for encouraging kids to eat healthy foods) from Kathy's Montessori Life
Healthy Food Activities the Montessori Way from Slide Share
P is for… … Peas! from The Good Long Road
Seed Collection Matching from Little Schoolhouse in the Suburbs
Gluing a (Vegetable) Rainbow from The Adventures of Bear
Guest post: Loving the Greens – Montessori and Dogme, Guest post: Loving the Greens – Montessori and Dogme Part 2, and Guest post: Loving the Greens – Montessori and Dogme Part 3 (posts showing a vegetable unit) by Yitzha (Icha) Sarwono at The Teacher James
Preparing Food Dyes from Vegetables, Vegetable Cards and Vegetable Matching, Vegetable Vocabulary Cards, Parts of a Plant That We Eat, Food Groups, and Fruits, Vegetables, and Purple Cows at Just Montessori
I'd love to hear if your child has some favorite vegetable activities (or favorite vegetables)! 🙂
UPDATE: I also have a Montessori-inspired fruit unit!
My latest healthy food post (with lots and lots of resources) is Free Eat a Rainbow Printables and Montessori-Inspired Activities!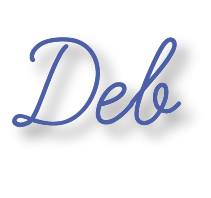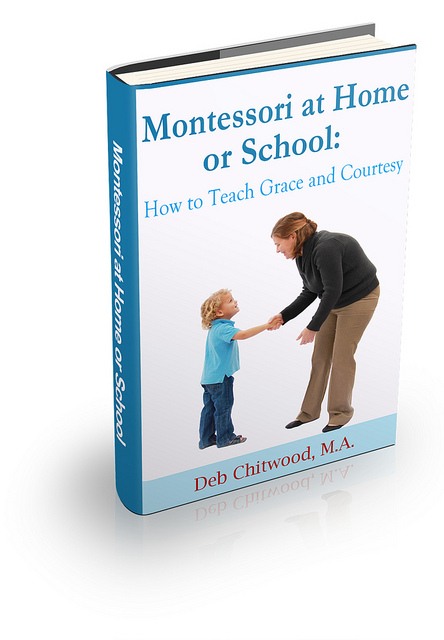 Learn more about my eBook Montessori at Home or School: How to. Teach Grace and Courtesy! I'm also one of the coauthors of the book Learn with Play – 150+ Activities for Year-round Fun & Learning!
The Montessori at Home! eBook and Montessori at Home! eBook and Materials Bundle are AMAZING resources! You can learn more about them here. Buy them in the Living Montessori Now shop.
If this is your first time visiting Living Montessori Now, welcome! If you haven't already, please join us on our Living Montessori Now Facebook pagewhere you'll find a Free Printable of the Day and lots of inspiration and ideas for parenting and teaching! And please follow me on Pinterest (lots of Montessori-, holiday-, and theme-related boards), Twitter (blog posts by me and others along with the Parent/Teacher Daily and other interesting information), and Google+ (post updates and Montessori Community). You can find me on bloglovin', Instagram, and YouTube now, too.
And don't forget one of the best ways to follow me by signing up for my weekly newsletter. You'll get two awesome freebies (and a monthly subscriber freebie) in the process!
May be linked to Practical Mondays Link Up, LouLou Girls, Tasty Tuesdays, A Little Bird Told Me Linky Party, Link-ups at Squishable Baby, Sharing Saturday

This post was written for inclusion in the monthly Carnival of Natural Parenting hosted by Code Name: Mama and Hobo Mama. This month's theme was farmer's markets.
Urban farming and fresh food in the city — Lauren at Hobo Mama takes trips to farms, gardens, and markets within reach of a big city.
Market Tip: Get to Know Your Farmers — Justine at The Lone Home Ranger finally gets up the guts to talk to her farmers and learns she is among ardent food lovers.
"The Real World" Grassroots Edition — jessica at instead of institution takes some time out to write a love note.
9 Insider Tips for Farmer's Market Newbies — Dionna at Code Name: Mama chatted with a few farmers to bring you some insider information on how to get the most out of your local farmer's market.
The Place Where I Can Say "Yes!" — Erica at ChildOrganics gives you a tour of her favorite vendors at her local farmers market and discusses the benefits of creating community through the market.
Raw Local Milk — Jorje shares her family's field trip to a local dairy. Learn what you can appreciate from a small town farm at Momma Jorje.com.
Italian Secret Vegetable Soup Recipe — Alinka at Baby Web convinces an Italian Farmer & Cook to reveal a precious minestrone recipe and shares it with her readers.
Beyond the Farm — Jennifer at True Confessions of a Real Mommy and her family enjoy looking beyond the food at the local farmer's market to see the wares of the over vendors.
Magic at the Market — Do you ever take time to really look at the food you eat? Amy at Anktangle enjoys marveling at the beauty (and the utility) of the foods and goods available at the farmers' market.
Farmer's Market Discoveries — Laura from Pug in the Kitchen reminisces about the discoveries she's made at the Farmer's Market throughout the years.
Pick Your Own And Eat It — Luschka from Diary of a First Child shares their trip to a PYO farm and the journey from picking to eating her favourite food
Save
Save