Many places have almost every type of weather at some point in the spring. So spring is an especially fun time to include some weather activities, even if you aren't studying a full weather unit. Spielgaben educational toys and free printables make it easy to include some hands-on weather activities for a variety of ages.
This is a sponsored post written by me on behalf of Spielgaben. All opinions are honest and my own. This post also contains affiliate links (at no cost to you).
In case you're not familiar with Spielgaben toys, they are exceptionally high-quality educational toys designed for ages 3-12. You can see from the photo that the cabinet is very high quality and fits in well in a room with traditional Montessori materials. I love the new, easily removable drawers in version 4.
The Spielgaben complete set comes with over 700 pages of full-color printed learning materials. These printed materials help you as a parent or teacher easily use Spielgaben toys educationally with your child and/or students.
Note: The yarn balls in set 1 are fine for babies and toddlers. The other sets should only be used with ages 3 and older unless your toddler no longer mouths objects or you are constantly supervising your toddler during an activity using the materials.
Spielgaben Materials Used in This Post
For this post, I used the Spielgaben points (wooden dots) to create Montessori-inspired activities. If you're using Spielgaben toys in the traditional sequence used in Froebel education, these points are the 9th set or "gift" and have activities that can be used for advanced mathematical/geometric concepts. The points can also be used to create objects and designs.
Montessori-Inspired Weather Activities with Spielgaben using Free Printables
Cloud and Raindrop Dot Transfer
This activity used a printable from the free spring dot activity printables from The Resourceful Mama. I printed it out at 45% so that the Spielgaben dots would fit perfectly.
I used a a medium-size tray and added a strawberry huller from Montessori Services to help with fine-motor skills.
This is an activity that doesn't require a special presentation. Your child can easily discover how to complete the work.
Weather I Spy Activity
This activity uses the free weather I Spy game from Gift of Curiosity. There are three versions of this printable. I used the first one for an activity that focuses on weather vocabulary, simple counting, visual discrimination, and sorting.
I used a Multicraft tray and small bamboo condiment cup for the Spielgaben dots.
I simply taped a different color of dot beside each weather symbol as a way to mark each symbol as it's found.
My 3-year-old granddaughter, Zoey, liked using the different colors of dots to mark the weather symbols.
When Zoey was finished, she had fun helping me sort the dots in the dot drawer and the wooden parquetry tablets in that drawer. These are actually fabulous sorting activities. The dots were sorted by color, but the wooden parquetry tablets were sorted by shape, including compartments for a number of different types of triangles. It was fun to see that Zoey was able to easily sort in a variety of ways. That she enjoyed the process and was interested throughout the entire sorting work was fun to observe, too!
Weather Skip Counting Hundreds Activity
For this activity, I used the free no-prep weather math and literacy activities sample by Where the Wild Kinders Learn at Teachers Pay Teachers.
I used a Multicraft tray and small bamboo condiment cup for the Spielgaben dots. I used tweezers for a fine-motor activity, although a strawberry huller, quick sticks, toast tongs, or sugar tongs would work well also.
This was so easy to prepare, yet it's a great way to extend the Montessori hundred board and work on skip counting.
Weather Syllable Counting Activity
For this activity, I used the free weather 3-part cards from Imagine Our Life.
This uses a Montessori Services basket and small bamboo condiment cup for the Spielgaben dots.
I just created this as an extension of Montessori 3-part cards for weather words.
The child would lay out the cards, say and listen to the number of syllables in each word, and placed the correct number of dots below the word.
Weather Sentence Building and Grammar Activity
For this activity, I used the weather pre-k pack (subscriber freebie) from Life Over C's. I also used the free grammar symbols by Montessori Centre Wales at Teachers Pay Teachers.
I used a Montessori Services basket plus a large bamboo condiment cup to hold the pieces.
This isn't a traditional Montessori grammar activity, but it's a variation that works well for a weather unit. To begin with, I used the words and the pronoun, verb, and noun grammar symbols for "I see lightning" or "I see sun."
I used the Spielgaben black dot to make a period at the end of the sentence. It wouldn't be essential to use the wooden dot, but I like that it adds interest with a 3-dimensional object.
Later, I would add the article "a" (with article grammar symbol) and the images and words for rainbow, cloud, tornado, and snowflake.
For more ideas about grammar and introducing Montessori grammar materials, see my Montessori-inspired grammar activities and resources.
All My Spielgaben Posts
Many of these include links to free printables! (Click on an image to go to the related blog post. The gallery is ordered according to publication date with my latest post at the top.)

Version 4 of Spielgaben Educational Toys
I highly recommend Spielgaben as an amazing educational material for home or school. Even though the toys aren't inexpensive, they're definitely worth the price because of the high quality of materials and number of years your children or students can use them.
Special deal for my readers!
Spielgaben offers an extra 10% discount to my blog readers if you mention Living Montessori Now.
Not only that, Spielgaben will also offer LayBy Payment Plan if you do not need the product right away. You can make 3 monthly payments, and your order will be shipped as soon as the final payment is made.
All you need to do to claim the discount is send an email to info@spielgaben.com mentioning Living Montessori Now blog.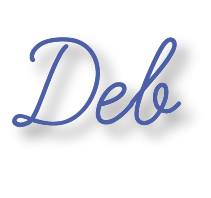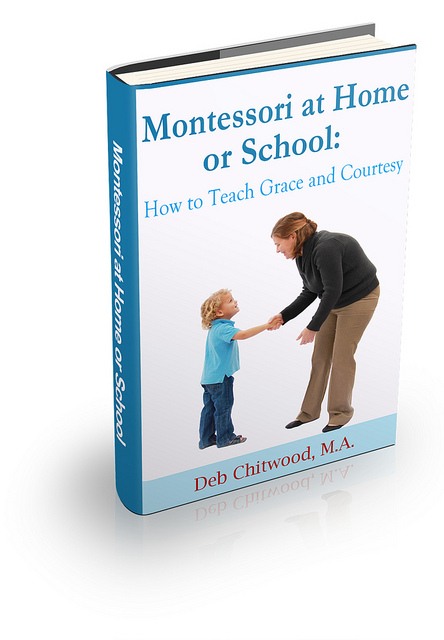 Learn more about my eBook Montessori at Home or School: How to. Teach Grace and Courtesy!
If this is your first time visiting Living Montessori Now, welcome! If you haven't already, please join us on our Living Montessori Now Facebook page where you'll find a Free Printable of the Day and lots of inspiration and ideas for parenting and teaching! And please follow me on Pinterest (lots of Montessori-, holiday-, and theme-related boards), Instagram, and YouTube. You can find me on bloglovin' and Twitter, too.
And don't forget one of the best ways to follow me by signing up for my weekly newsletter. You'll receive some awesome freebies in the process!