I LOVE Montessori land and water forms! But there are a few problems when it comes to acquiring them for homeschools and even many schools … they're expensive, take up quite a bit of space, and aren't the easiest materials to make. Fortunately, there are some very simple, inexpensive, and fun alternatives to traditional land and water forms.
Montessori Land and Water Forms
Nataša from Leptir has great photos and descriptions of the Montessori land and water forms as used in a Montessori school. Her post is helpful regardless of what type of land and water forms you choose.
Easy DIY Land and Water Forms
Some of the easiest land and water forms to prepare are ones that only require containers, sand, water, optional blue food coloring for the water, and whatever objects you'd like to add.
I had a post with Land and Water Forms at the Beach, featuring a post from Chasing Cheerios.
Montessori Nature also has land and water formations at the beach.
You don't need to go to the beach, though. OurMontessoriHome.Wordpress.com has a similar type of activity that can be created using simple plastic containers with sand and water.
Three Little Rascals made land and water forms using instant mashed potatoes.
Discovery Moments created a simple version of DIY landforms using rocks and blue water.
Our Montessori Home also had DIY landforms using rocks and water. They had salt dough land and water forms as well.
Teach Beside Me made playdough landforms.
Read About Reading has affordable land and water forms using salt dough, paint, and paper plates.
The Land, Water, Air Toolbox from Montessori By Mom also has an easy-to-prepare sandpaper landform activity.
All of the activities are most effective with some sort of land and water form cards to use as models. You'll find links to printables in an earlier roundup post of mine: Montessori-Inspired Fun with Land and Water Forms. You'll also find links to other tutorials for DIY land and water forms if you'd like to make more traditional models. Those are wonderful if you have the space and would enjoy preparing them.
In the same post, you'll find a recipe for land and water form snacks based on an activity I found online from Ashland Montessori School. It's a fun extension to use with land and water form cards.
For a homeschool (and many school situations), I really like the idea of using outdoor land and water forms. If you've been following my blog, you know that I love outdoor environments for learning, and this is a great activity for an outdoor classroom.
And for a thorough description of how to introduce land and water forms and activities to extend the study of land and water forms, sign up for my mailing list (in my blog's right sidebar) to receive the free American Montessori Society Geography Album by Karen Tyler. It's a 177-page album covering Montessori geography activities for ages 2½-6!
I'd love to hear about your activities with land and water forms! 🙂
Montessori Monday Link-Up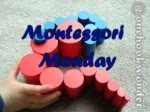 Except for content, this is now a no-rules linky. If you have some Montessori-inspired activity trays/lessons to share, please link up below. They can be for home or classroom. It's fine to link up a post from your archives – and you may link up anytime during the week! Your post may be any Montessori-inspired activity or idea. It doesn't need to be related to my Montessori Monday post.
If you're wondering what's considered "Montessori inspired" and what to link up (or not link up), check out my "What Is Montessori Inspired?" post. Link up your exact post URL so that we can find your activity if we return to the linky at a later date. Don't link to giveaway posts (unless the giveaway is only part of a Montessori-inspired post). Giveaways in general should go on my giveaway linky. Also, don't link directly to products. You can link up a review of a Montessori product or activity post related to a Montessori product.
I publish the Montessori Monday post and linky each Monday morning and keep the linky open throughout the week. I do a lot of sharing on the Living Montessori Now Facebook page from the Montessori Monday link-up. Thanks for participating!
Notes: For community discussions, please join us at the Living Montessori Now Facebook page. And don't forget the Saturday/Sunday weekend sharing days where you may share a kid-related activity of any kind at the Living Montessori Now Facebook page!
It's also Motivational Monday on Mondays! I invite you to share something positive on the Bits of Positivity Facebook page (Bits of Positivity is my other blog) to help us all get a good start on the work/school week. You might share an inspirational or motivational quote, positive graphic, or post about finding balance or simplifying your life. Or you might share a post on organizing, an encouraging post, a post about making a difference in the world, or a positive parenting post. Just go ahead and share on the Bits of Positivity wall any time today! (Please "like" the Bits of Positivity Facebook page if you haven't already.) I'll be pinning a number of ideas to my regular Pinterest boards.
If you have a giveaway on your blog, please add it to my Family-Friendly Giveaway Linky Page! If you enjoy entering giveaways, you'll always find lots of great giveaways there.
Learn more about my eBook Montessori at Home or School: How to. Teach Grace and Courtesy! I'm also one of the coauthors of the book Learn with Play – 150+ Activities for Year-round Fun & Learning!
Also, if you've ever been linked to in one of my roundup posts, please feel free to grab the "Featured on" badge.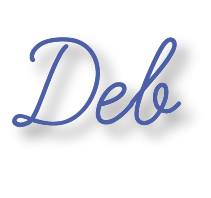 Former Montessori Monday linky collection:


Note: See the Montessori Monday linky immediately above this one for the current (open) linky.
If this is your first time visiting Living Montessori Now, welcome! If you haven't already, please join us on our Living Montessori Now Facebook page where you'll find a Free Printable of the Day and lots of inspiration and ideas for parenting and teaching! And please follow me on Pinterest (lots of Montessori-, holiday-, and theme-related boards), Twitter (blog posts by me and others along with the Parent/Teacher Daily and other interesting information), and Google+ (post updates and Montessori Community). You can find me on bloglovin', Instagram, and YouTube now, too. And don't forget one of the best ways to follow me by signing up for my weekly newsletter in the right sidebar. You'll get two awesome freebies (and a monthly subscriber freebie) in the process!
May be linked to Practical Mondays Link Up, Afterschool Express, Thoughtful Spot, Hip Homeschool Hop, The Mommy Club Resources and Solutions, A Little Bird Told Me Linky Party, Everything Early Childhood, Learn and Play, Link-ups at Squishable Baby, Preschool Corner, Sharing Saturday, Tot School Gathering Place.