Halloween is a fun holiday – and it's a holiday that's made even better with grace and courtesy.
Halloween Walking on the Line
You can use a Halloween theme with a classic Montessori activity for developing grace of movement – walking on the line. Here's an Activity of the Week post with ideas for lines and extensions you can use: Activity of the Week – Walking on the Line. When I was a Montessori teacher, we used colored electrical tape to make a circle or ellipse on the floor, although you can use whatever you want to create a line.
For Halloween, it could be fun for your child to walk on the line while carrying a pumpkin. For more advanced balancing, your child could balance a Halloween book or even a cloth or plastic pumpkin on his or her head. We had a large, soft cloth pumpkin that worked well for that.
Halloween Manners
Etiquette lessons are important any time of the year – and especially for holidays. Halloween is no exception. Demonstration with role play is probably the most effective technique for introducing and reinforcing Halloween manners.
I'd recommend pretending you're trick-or-treating to show your child the appropriate Halloween etiquette. Here are the points I made with my own children (in wording similar to what I'd use in a demonstration):
We only walk on sidewalks, not through yards or flower beds.
We never go to a house with the lights off.
If the porch light is on, I knock or ring the doorbell once and wait a bit. I don't keep knocking or ringing the doorbell. If no one answers, I go to the next house. I don't try to peek into the house.
When someone answers the door, I smile and say, "Trick-or-treat!"
If the person holds out a candy bowl or bag, I take only one piece of candy unless the person says I may take more.
I always say, "Thank you," after I'm given a treat. Even if I don't like the candy, I still say, "Thank you." I don't say that I don't like the candy.
It's always nice to say, "Happy Halloween!" at the end.
After you've demonstrated the appropriate trick-or-treat manners, it helps to give your child plenty of practice with trick-or-treat role playing. Your child could pretend to trick-or-treat at your house. You, a sibling, or even a doll, stuffed animal, or puppet (with your help, of course!) could give the treat. You could reverse roles as well.
I have a post at Bits of Positivity (my other blog) with free thank-you songs and rhymes for home or school to make learning to say thank you more memorable and more fun!
Other Halloween Posts (updated 2019)

Montessori-Inspired Pumpkin Activities, Homeschool Halloween, Montessori-Inspired Pumpkin Unit, 25+ Montessori-Inspired Halloween Activities, Halloween Grace and Courtesy, Montessori-Inspired Friendly Ghost Activities, Montessori-Inspired Halloween Activities, Montessori-Inspired Skeleton Activities, Free Spider Printables and Montessori-Inspired Spider Activities, 20 Pumpkin Phonics Activities, Free Halloween Songs and Rhymes for Circle Time, Halloween Activities for Montessori-Inspired Themes and Parties, Montessori-Inspired Pumpkin Hammering for Toddlers, 20+ Pumpkin Hammering Activities for Preschoolers, Free Skeleton Printables and Montessori-Inspired Skeleton Activities, Free Spider Printables and Montessori-inspired Spider Math Activities, Free Tarantula and Spider Do-a-Dot Printables (Montessori-Inspired Instant Downloads), Free Spiderweb Cutting Strips (Montessori-Inspired Instant Download), Yummy Gluten-Free Pumpkin Chocolate Chip Muffins, Montessori Pumpkin Scrubbing for Toddlers and Preschoolers, Delicious and Nutritious Vegan, Gluten-Free Pumpkin Pie and Pumpkin Pie Squares, Simple Fun with Pumpkins and Pumpkin Seeds for Toddlers and Preschoolers, Hands-on Fun with Montessori-Inspired Human Skeleton Activities, How to Participate in the Teal Pumpkin Project with Non-Food Treats, Kids' Halloween Activities Pinterest Board
Amazon Affiliate:


Happy Halloween! 🙂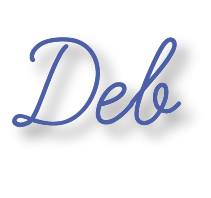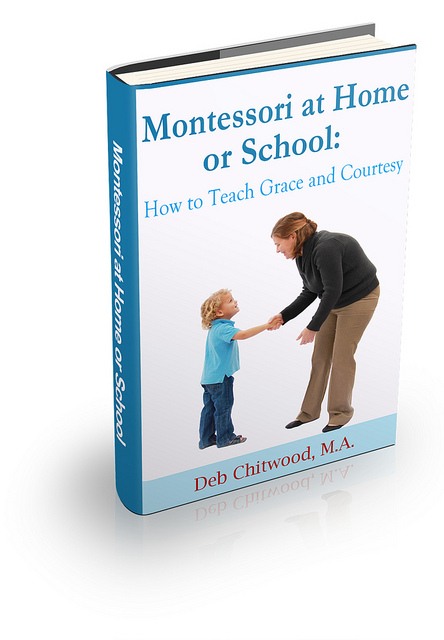 Learn more about my eBook Montessori at Home or School: How to. Teach Grace and Courtesy!
The Montessori at Home! eBook and Montessori at Home! eBook and Materials Bundle are AMAZING resources! You can learn more about them here. Buy them in the Living Montessori Now shop.
If this is your first time visiting Living Montessori Now, welcome! If you haven't already, please join us on our Living Montessori Now Facebook page where you'll find a Free Printable of the Day and lots of inspiration and ideas for parenting and teaching! And please follow me on Pinterest (lots of Montessori-, holiday-, and theme-related boards) and Twitter (blog posts by me and others along with the Parent/Teacher Daily and other interesting information). You can find me on bloglovin', Instagram, and YouTube, too.
And don't forget one of the best ways to follow me by signing up for my weekly newsletter. You'll get some awesome freebies in the process!