I've already written about inexpensive and DIY sandpaper letters and a DIY alphabet box. Today, I'm writing about the movable alphabet, an important Montessori preparation for spelling, writing, and reading.
The traditional Montessori movable alphabet uses wooden lowercase letters with blue vowels and red consonants. The classic wooden Montessori movable alphabet is beautiful, but an attractive inexpensive version can be prepared using printables for home use. There are also other inexpensive options for homeschools and schools outside of traditional Montessori schools.
Disclosure: This post contains some affiliate links (at no cost to you).
Inexpensive and DIY Movable Alphabets
If you'd like a high-quality but reasonably priced, traditional wooden movable alphabet in manuscript print, consider the small movable alphabet from Alison's Montessori (see review here) or Kid Advance.
Alison's Montessori and Kid Advance also have wooden movable alphabets in cursive, although the tails aren't shortened on those from either company. (They aren't shortened in the Nienhuis movable alphabet, either.)
An inexpensive cursive movable alphabet that looks like a great option is the felt cursive alphabet from KoloRa Studio on Etsy. I like the shortened tails on the letters that allow the letters in words to join up naturally.
(2019 update) Right now, I have the cursive movable alphabet in configured box from Absorbent Minds Montessori in England. This is my favorite movable alphabet because it's small enough to fit on my shelf, has shortened tails, and is gorgeous. Unfortunately, it's expensive, especially if you're not from England and have to pay international shipping. That said, the service is amazing! I ordered the movable alphabet with standard shipping on a Sunday afternoon, and it arrived in San Diego on Tuesday around noon!
(2022 update) A movable alphabet in a configured box is beautiful and so easily organized, but it is more expensive. There are more options now for a movable alphabet in a configured box, though, such as through Alison's Montessori.
Montessori Print Shop has a number of inexpensive moveable alphabet materials.
I have a free printable movable alphabet (1″ letter tiles) in manuscript, D'Nealian, and cursive (instant download).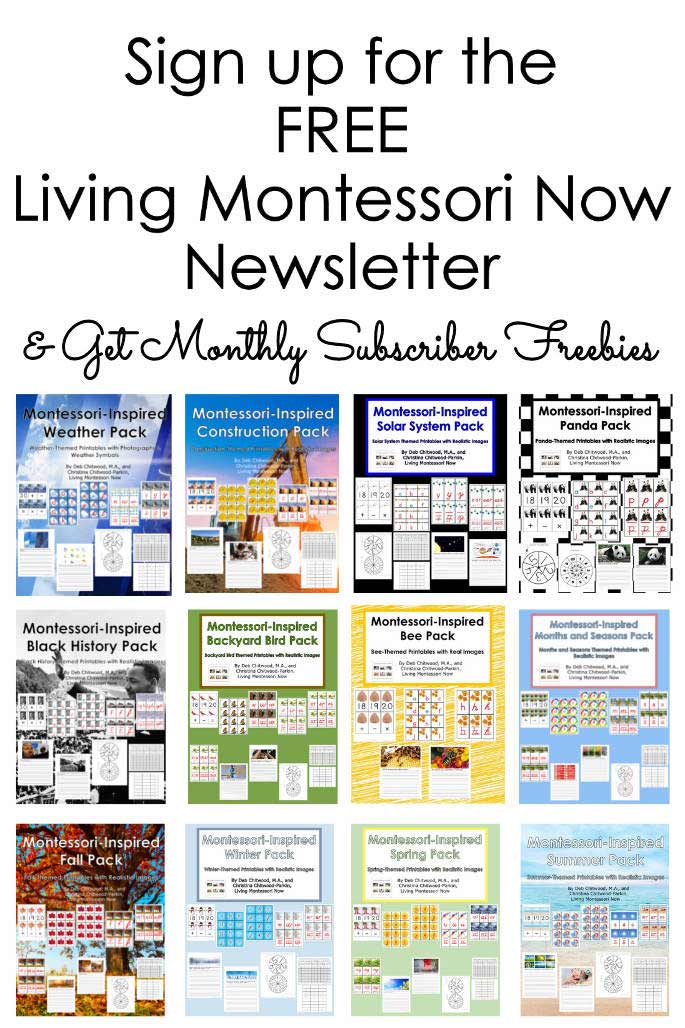 You'll find themed printable movable alphabet letters in our monthly subscriber freebies.
Montessori Services has a number of options for movable alphabets you can easily assemble.
Montessori Assistant has free small movable alphabets in print or cursive in red, blue, or black. I especially like the red and black letters used together to spell words from the Montessori green reading series.
Simply Montessori has The Moveable Alphabet: Lots of wallet friendly alternatives for your home (and links to make it simple!).
Preschool Universe has ideas for inexpensive alternatives to the traditional Montessori movable alphabet.
My Free Montessori Materials Online post has links to lots of inexpensive Montessori material suppliers with movable alphabets. (Counting Coconuts often shows materials purchased from one of the less expensive Montessori material suppliers. (Photo from Counting Coconuts).
HomeschoolEscapade made a pipe cleaner moveable alphabet.
Montessori Mom has ideas for preparing and presenting a moveable alphabet and Exercises for the Moveable Alphabet.
The Little House on the Prairie made a cardboard movable alphabet.
Little Schoolhouse in the Suburbs has Movable Alphabet for Word Building and Phonogram Rocks. (Blog post is no longer available.)
Criss-Cross Applesauce has a lima bean movable alphabet.
Moms Have Questions Too has a glass gem movable alphabet.
Maybe Montessori tells how to create a movable alphabet carrying case.
Directions for Presenting the Movable Alphabet
Montessori Primary Guide has moveable alphabet presentations.
Montessori World has movable alphabet presentations.
To the Lesson! shows the movable alphabet in use.
Jessie from The Education of Ours has posts at Mommy Moment on First Experiences with the Moveable Alphabet and First Exposures to the Movable Alphabet.
Montessori MOMents showed movable alphabet work. The blog is no longer available.
We Don't Need No Education has elementary-level movable alphabet work for renewing interest in spelling.
Happy word building! 🙂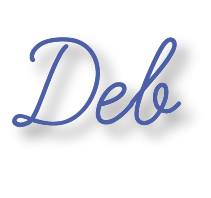 Learn more about my eBook Montessori at Home or School: How to. Teach Grace and Courtesy!
If this is your first time visiting Living Montessori Now, welcome! If you haven't already, please join us on our Living Montessori Now Facebook page where you'll find a Free Printable of the Day and lots of inspiration and ideas for parenting and teaching! And please follow me on Instagram, Pinterest (lots of Montessori-, holiday-, and theme-related boards), and YouTube. While you're here, please check out the Living Montessori Now shop.
And don't forget one of the best ways to follow me by signing up for my weekly newsletter. You'll receive some awesome freebies in the process!