Do you study the U.S. Presidents at home or in the classroom? Whether or not you've planned Presidents' Day activities, there are many that can be put together easily. Others could be started Presidents' Day week, using Presidents' Day as a springboard for discussion.
Some natural themes for Presidents' Day are money, individual presidents (such as George Washington or Abraham Lincoln), naming and sequencing presidents, timelines of Presidents, and elections.
2022 Update: It's difficult to know how to introduce many of the presidents as we gain new information about them. We Are Teachers has helpful ideas in a post on "How to Teach Presidents' Day in a Socially Conscious Way." Adapt the ideas as appropriate for the ages of your child or the children you teach.
Disclosure: This post contains affiliate links (at no cost to you).
Here are some posts with ideas that work well for Montessori-inspired activities:
Presidents' Day Posts and Resources
George Washington's Birthday/Presidents' Day US, February 21, 2012 from North American Montessori Center
Little Wonders' Days made a timeline of Abraham Lincoln (Unfortunately, the Little Wonders' blog is no longer available, but a similar timeline project can be adapted for a variety of ages.)
Montessori-Inspired Activities Teaching about Money and Presidents (my post, which includes a coin polishing science activity for older preschoolers)
Montessori Homeschooling Tip: Presidents' Day, including using President Nomenclature Cards from NAMC's 3-6 Montessori Homeschool Program
Counting to 44 – Presidents' Day Sequencing Activity (including link to free printables) from Toddler Approved
U.S. President Cards (available for purchase) from Montessori Print Shop
Historic Figures Sets for George Washington and Abraham Lincoln (available for purchase) from Montessori for Everyone
U.S. President Montessori Printables (available for purchase) on Teachers Pay Teachers
Free Presidents' Day Printables and Montessori-Inspired Presidents' Day Activities
Free President Songs and Rhymes for Circle Time
This isn't free, but it's an amazing resource from Every Star Is Different with presidents and vice-presidents through President Biden and Vice President Harris. The Montessori-Inspired U.S. Presidents Bundle has 312 pages of resources in 4 individual packs: U.S. Presidents for Preschoolers Printable Pack, U.S. Presidents Printable Pack, U.S. Vice Presidents Printable Pack, and U.S. First Ladies Nomenclature Cards. Sometimes the printable packs are available as a bundle whereas most of the time they're available individually only.
Kids' Presidents' Day Activities Pinterest Board
Follow Deb @ Living Montessori Now's board Kids' Presidents' Day Activities on Pinterest.
I have a Kids' Presidents' Day Activities Pinterest board filled with activities of all types and for many levels. They aren't necessarily Montessori activities, but there are lots of wonderful ideas for homeschools, schools, and afterschool activities.
Are you studying the U.S. Presidents?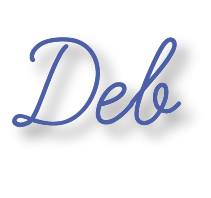 Learn more about my eBook Montessori at Home or School: How to. Teach Grace and Courtesy!
If this is your first time visiting Living Montessori Now, welcome! If you haven't already, please join us on our Living Montessori Now Facebook page where you'll find a Free Printable of the Day and lots of inspiration and ideas for parenting and teaching! And please follow me on Instagram, Pinterest (lots of Montessori-, holiday-, and theme-related boards), and YouTube. While you're here, please check out the Living Montessori Now shop.
And don't forget one of the best ways to follow me by signing up for my weekly newsletter. You'll receive some awesome freebies in the process!